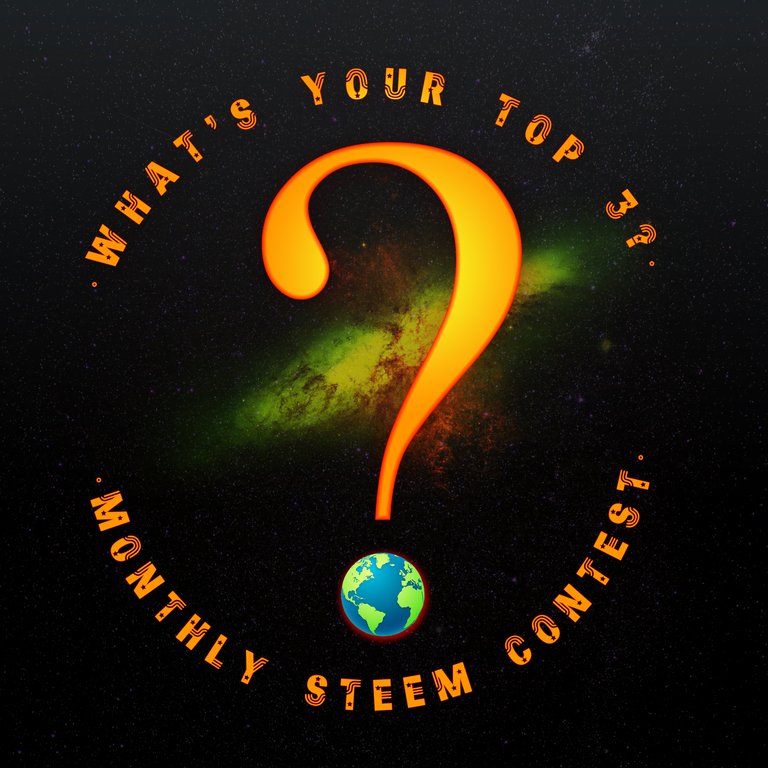 This is my entry into this month's Top 3 contest.
This month's topic is: FAVORITE AUTHORS
My Nominations are:

Nomination Number One
Taylor Caldwell
My Reasons for the Nomination
Perhaps my all-time favorite author is Taylor Caldwell. I read my first novel, Dynasty of Death, at the age of 17. I thought she was a male writer. I read that she started writing at an early age. She inspired me to become a writer.
Then I read Testimony of Two Men. I was a bit shocked by the graphic nature of it, but I couldn't put it down. I was accustomed to reading a novel in less than a few days. I would take them to school and read during lunchtime. I also read several other authors during that time, but Caldwell was my favorite.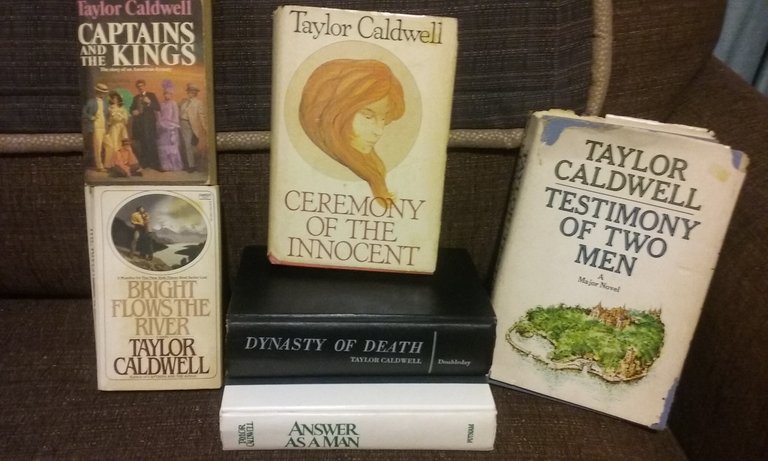 By the time she wrote Ceremony of the Innocent, I was hooked on the genre of fiction. Of all her books, Ceremony of the Innocent is the one I love the most. What I read about government in this book, I didn't read in my high school. I was fascinated and a bit scared that her version could actually be true. I saw myself in the main character, trusting to a fault. But unlike her character, I grew up and learned the way of the world and adapted.
You can tell by my picture that I've had my books for quite a while, as the cover for my Testimony of Two Men is tattered. I'll have to take better care of it. I'm currently looking for replacement covers.
I've also read Bright Flows the River, Answer as A Man, and Captains and the Kings. Caldwell has written numerous other books, all best-sellers. Caldwell's other books never disappointed me. Yes, her novels are lengthy; but in my opinion, they are detailed, with each character fully revealed.
I love how she delves into the American dream, whether greed, lust, or family struggles, and researches the time period to the point that you feel you are standing in the middle of the scene, a witness as it's happening.
I returned to her books during my mid 30s. I love her family dynasty series. Although my perception of them was a bit different, I still loved them for what they represented. She also wrote under pen names. If you haven't read any of Taylor Caldwell's novels, I highly recommend them. You can find Taylor Caldwell's list of novels here.

Nomination Number Two
James Patterson
My Reasons for the Nomination
I love an excellent mystery story. And James Patterson is the king of mystery. He won the Edgar Award, the highest honor for a mystery writer. Patterson also authored a mystery series in which his protagonist, a detective, named Alex Cross, has become a household name.
In this series, the detective travels the world matching wits with illusive serial killers and others. In Cross Country, his protagonist travels to another country tracking a killer.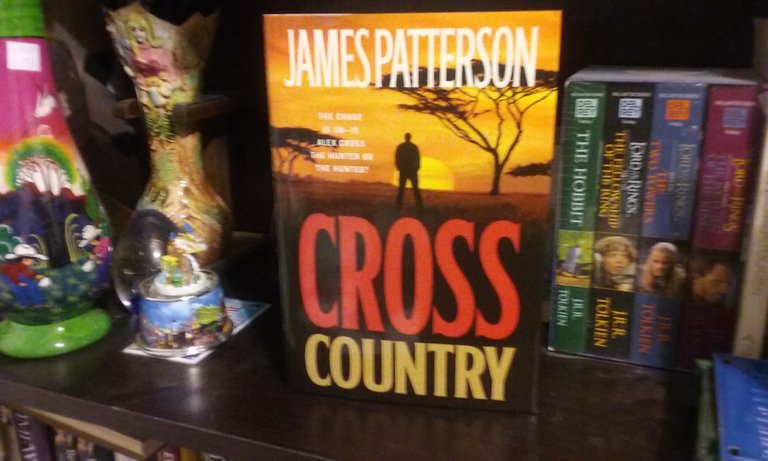 Two of his books were made into movies, Kiss the Girls and Along Came a Spider. His other mystery series is Women's Murder Club. His books are too numerous to name. The film version of books and novel series somestimes just don't capture the essence of the novels. I like to read the books. As soon as I watch a film version of a book, I immediately know what was left out, changed, or added.
If it were ever possible to fall deeper in love with an author, I did. And I remember precisely the day it happened. It was the day I learned that James Patterson had authored children's books. I couldn't wait to purchase them and introduce my grandchild to the world of mystery books.
I purchase books for all the young adults in my family, and James Patterson is at the top of the list with such favorites as the Witch and Wizard series. This mystery series quickly rose to the best-seller list where a young brother and sister team takes children on mysterious adventures in which choices between good and evil are weighed.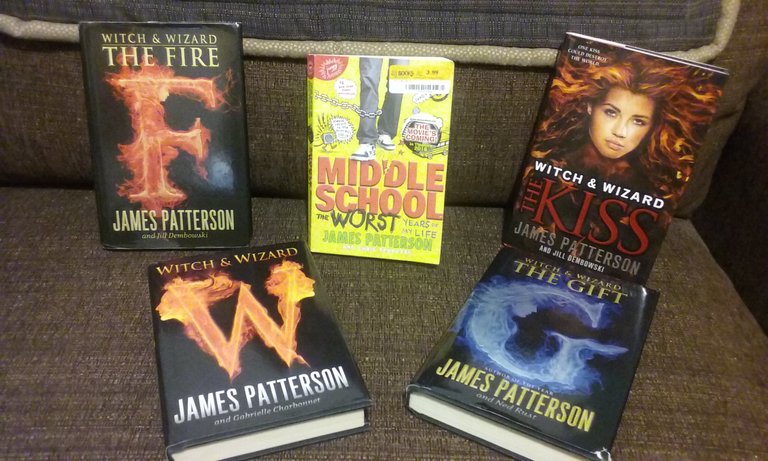 Awesome that I can now share James Patterson with my young family members and encourage them to read, read, read. And they are relevant to young adults, such as the book, Middle School - The Worse Years of My Life. This illustrated book is hilarious and a fun read.
What I love the most about James Patterson is the fact that he created a charity that gives to programs that promote reading.
I recommend reading James Patterson not only for the mystery lover in you, but also for your children and other young adult family members so you can introduce them to this exciting genre. Check out James Patterson's list of novels here.

Nomination Number Three
Terry McMillan
My Reasons for the Nomination
To me, Terry McMillan is a wonderful storyteller of modern life, and the struggles men, women, and even couples encounter on their way to finding love, happiness, and self worth. She doesn't sugar-coat any of her words, as they are direct. You can imagine youself in those situations. I managed to secure a signed copy of one of her books.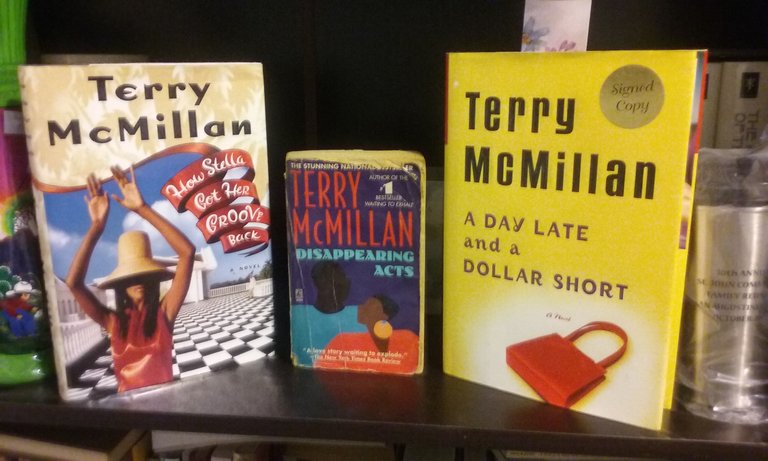 She impacted my life at a time when I was questioning everything that I was doing for others and not for myself. Going through life without really fulfilling your own dreams. But first you have to figure out what your dreams are. Reading McMillan's novel about relationships, you get a different perspective, as she shows the other side of the coin.
McMillan's books have been made into films. Three of them, A Day Late and Dollar Short, How Stella Got Her Groove Back, and Waiting to Exhale are excellent screen versions of her books. Her books fill you with such deep emotions as she takes you from problems to resolutions on the character's own terms. I like that her characters portray different types of women, such as strong, compassionate, funny, angry, warm, and best friend.
Waiting to Exhale is probably the most notable, as the leading actress in the film version was played by Whitney Houston, the well-known singer. The supporting cast also featured other excellent actresses as her best-friends.
McMillan's stand-up-and-don't-take-crap-from-anyone philosphy seems to exude from all her female characters, making them strong women, and at the same time, cheering them on to reconcile themselves with relationships.
Not all her characters are "in your face" strong. Some possess a quietness and warmth. My favorite book I read from McMillan is A day Late and a Dollar Short. This book reminds me of the favorite phrase I'd hear growing up that adults would utter, often in a sarcastic manner. It was meant to portray someone always coming up short in whatever is attempted, and just can't quite get it right.
If you haven't seen the movies or read the books, it's worth your time to read Terry McMillan. One moment she'll bring you to tears, then the next, have you laughing at the antics of a character. If you'd like to see a list of her books, you can find them here.

Curation Trail
We have a curation trail for @yourtop3, which you can follow here to continue to add to the prize pool and the growth of the competition. Don't forget to log into steemconnect.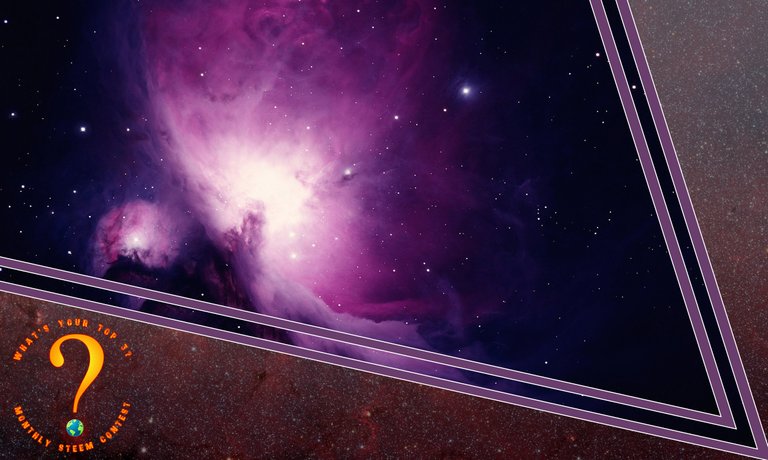 Thanks,
@justclickindiva
Happy rest of the week everyone with whatever your endeavors.
---
SOURCES:
a) JustClickin logo created at CoolText.Com
b) Unless otherwise noted, all photos taken by me with my (i) Samsung Galaxy 10" Tablet, (ii) Samsung Phone, & (iii) FUJI FinePix S3380 - 14 Mega Pixels Digital Camera
c) Purple Butterfly part of purchased set of Spiritual Clip Art for my Personal Use
d) Separator Lines Free ClipArt Belt from Public Domain Vectors & ShadedLine from ClipArt-Library
e) All Tribe logos used with permission of Tribe Discord Channel admins.





I SUPPORT THE FOLLOWING GROUPS: