Tales of the Urban Explorer: Debt Mansion
"Cor… that looks a bit good"
We were driving through a particularly rough suburb of a northern city, not quite in the league of what Compton is to Los Angeles but not somewhere you would take your sweetheart for a romantic weekend.
The mansion looked out of place. Derelict shacks crammed with used needles could be expected, not this beauty.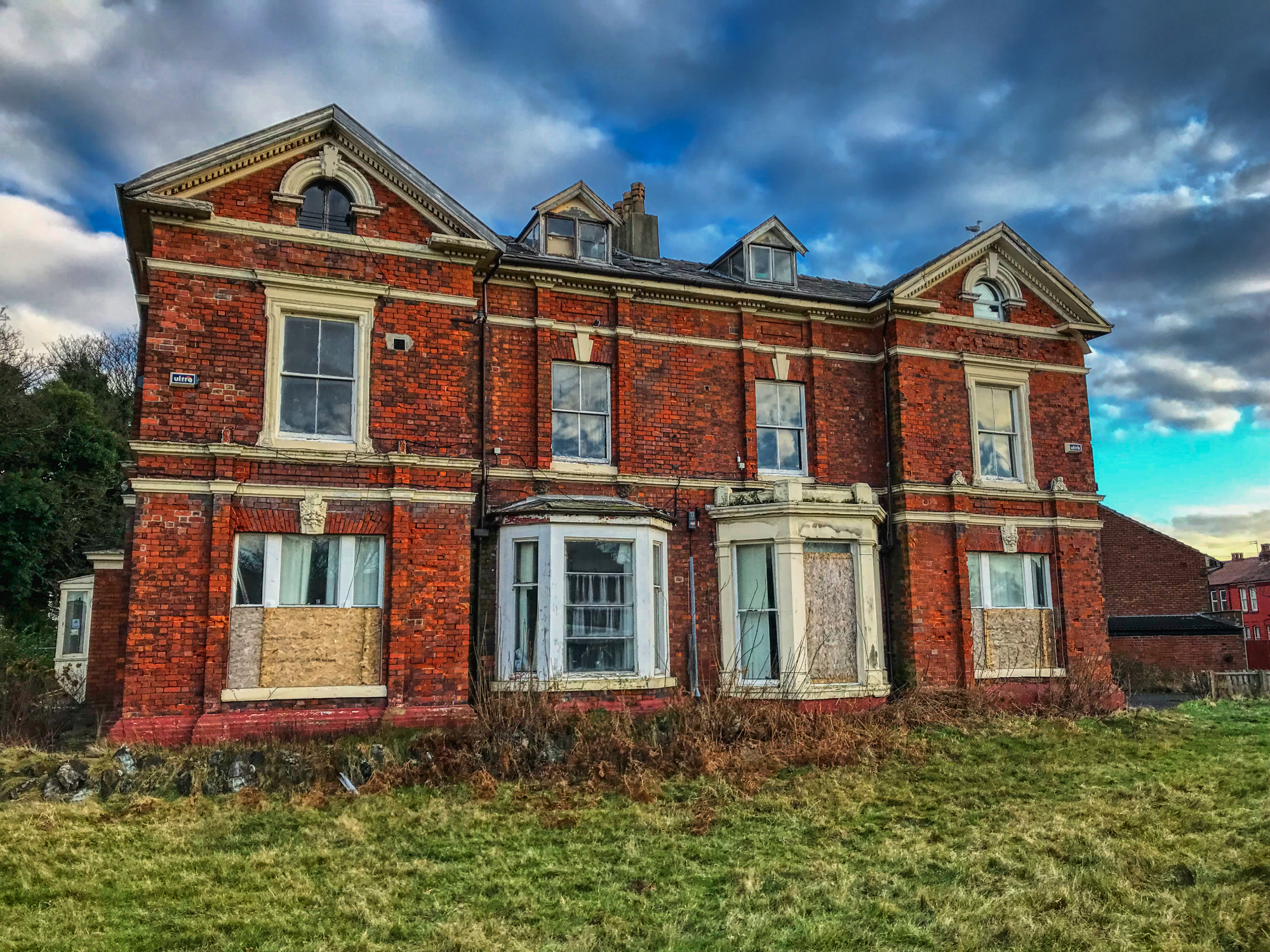 Parking on a side street and cursing my luck for forgetting to bring my personal wheel clamp, we jumped a small wall and started scouring the perimeter.
…'maybe…, just maybe my car won't be stolen and/or have the windows put through while we are gone'…
It was ticking all the boxes. Unkempt gardens, boards all around the lower windows (but not placed recently) and the council bins were missing.
We snuck around the edges feeling like common criminals and that familiar tingling started. I have to remind myself, 'this is not illegal' many times but it's tough to stop the sensation.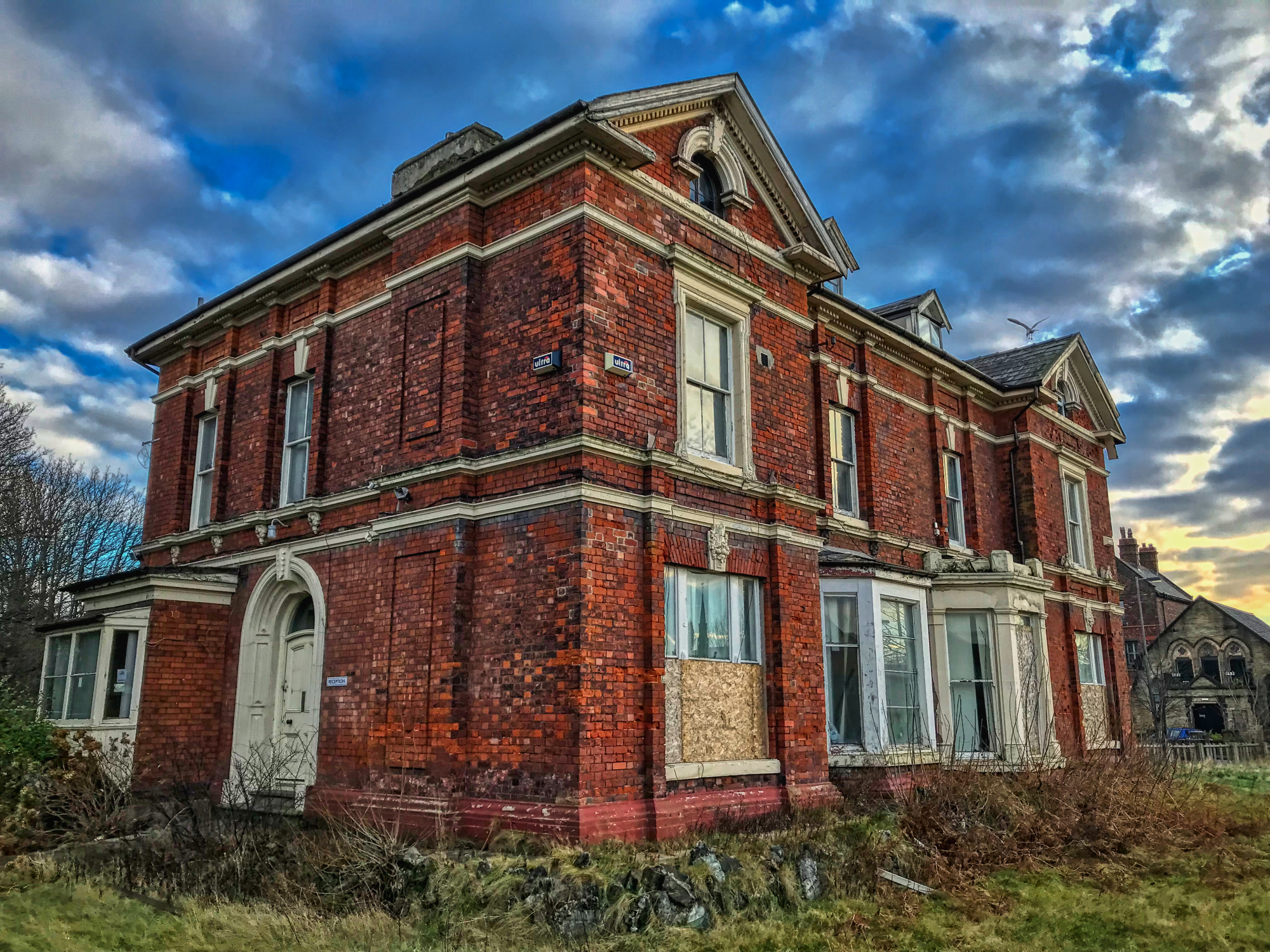 Moments later, @anidiotexplores is scrambling through a window, around four feet off the ground, and grunting a little.
This means I will be grunting a lot. It was a little awkward, the glass shards still within the window frame not making it any easier, and I hoped the drainpipe I was standing on would not crack and collapse.
One slip and you can be dripping blood from multiple areas. Edging through the gap, armed with my new 'burglar gloves', I felt a sense of relief at seeing no red liquid dripping anywhere from my arms, legs, or middle parts.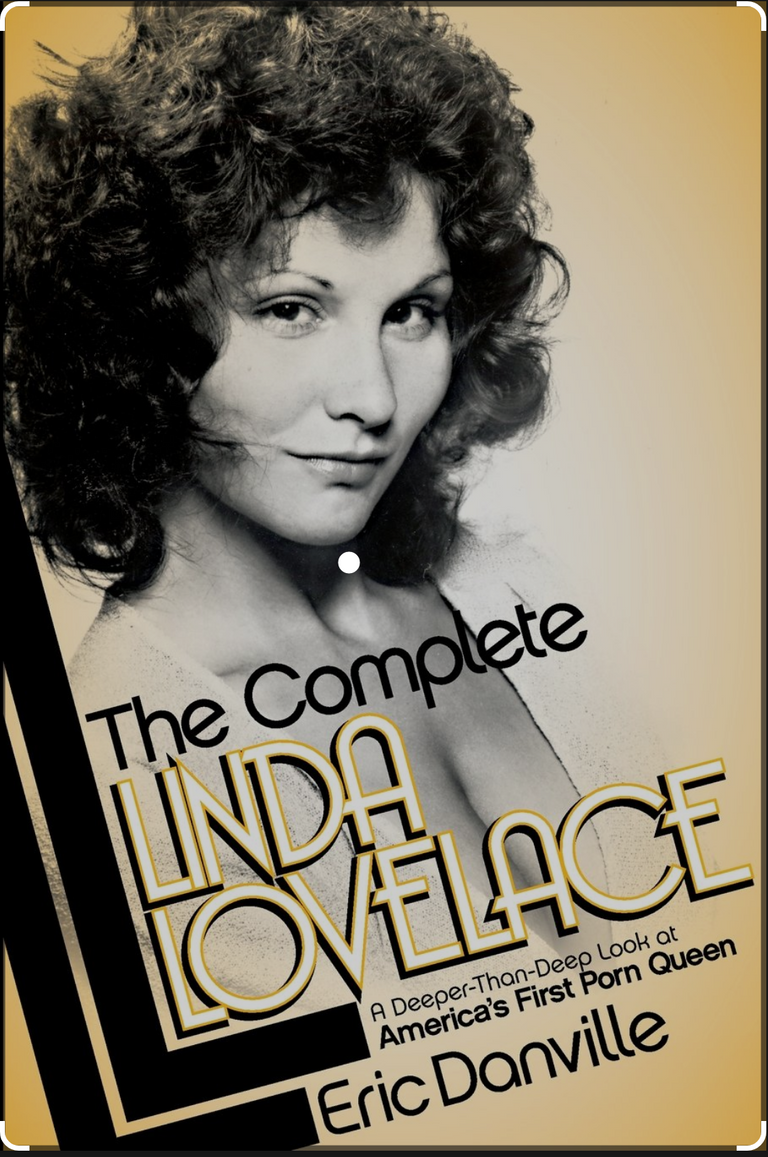 ...'Linda is a little before my time, but I do remember her from porn mags in my teenage years'...

This was going to be great, an undiscovered premium time-capsule, crammed with 1950s memorabilia, vintage Linda Lovelace porn magazines up the swanny, and swimming with dildos.
I could already picture it, 'Dildo Mansion', with one stuck on the front door for completeness. We of course would post it back through the letterbox on our departure.
"It's a fucking reno.."
The words sent terror through my very core. A renovation, full of half-stolen building materials, brand new windows, rolls of wallpaper, tins of paint, fuck, fuck fuck…, this is not what I signed up for.
We had done it more than once; walked in on a renovation, swore several times, and left.
…'we are explorers of abandoned buildings, NOT fucking renovations'…
I felt guilty. I always do when finding one of these. Someone was busily trying to build something and we were trespassing.
If it hadn't been such a pain in the arse getting in, we would have reversed immediately and marched out.
…but it had taken effort, blood could have been spilled and so we felt compelled to look. Perhaps a single teeny-weeny dildo had been overlooked?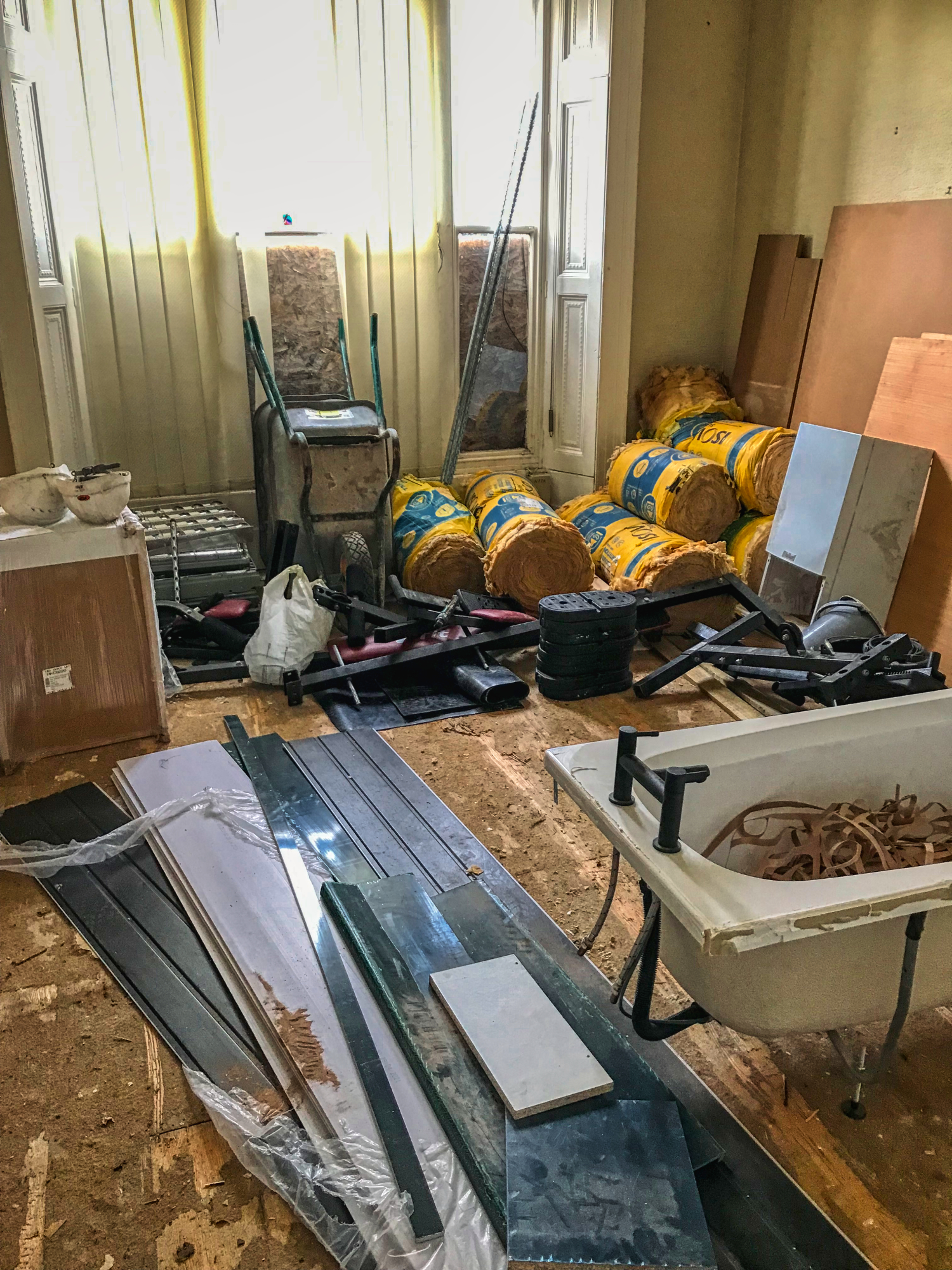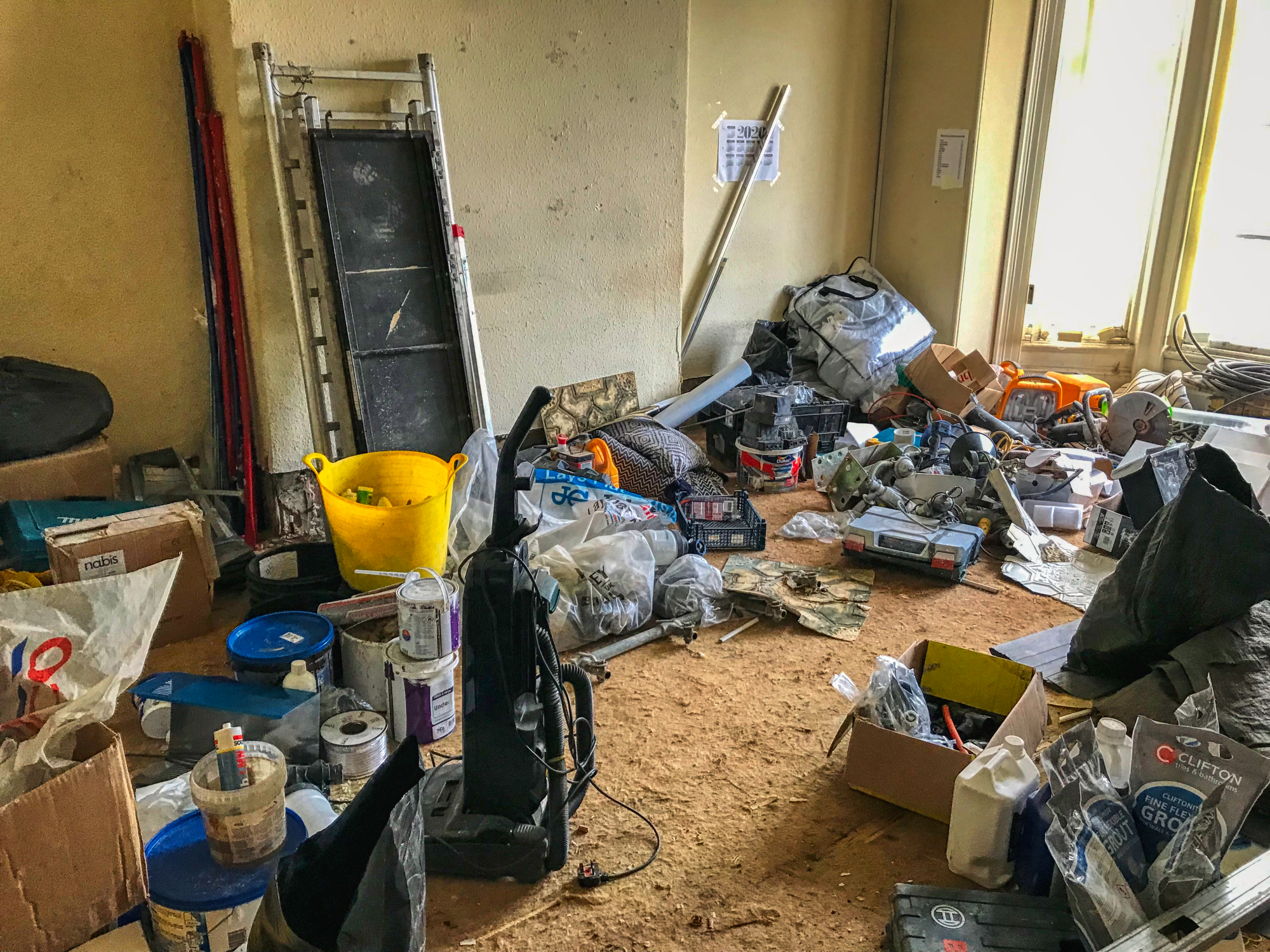 Was all this renovation equipment, tools, and parts? It looked that way.
The front door was jammed with unopened letters. One caught my eye from HMRC and so I opened it.
A VAT bill of over £29,000. That is some sum. If it's one thing I remember from having my own company in the past, it's that you don't fuck with the VAT people.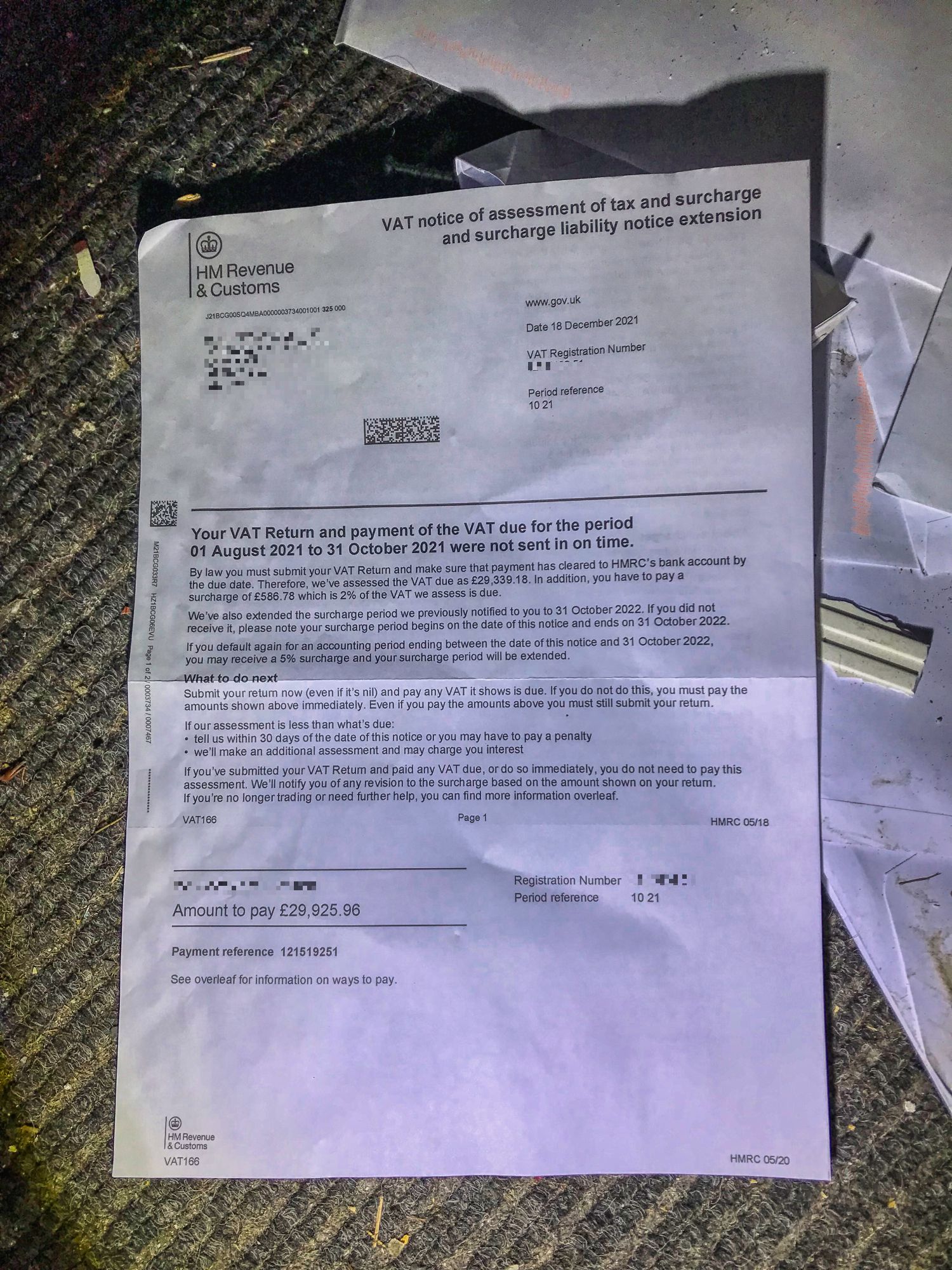 Without giving away the company (and this location), I found it was dissolved with a large outstanding VAT bill. How had they managed that?

Is this the way to get around paying a massive VAT bill?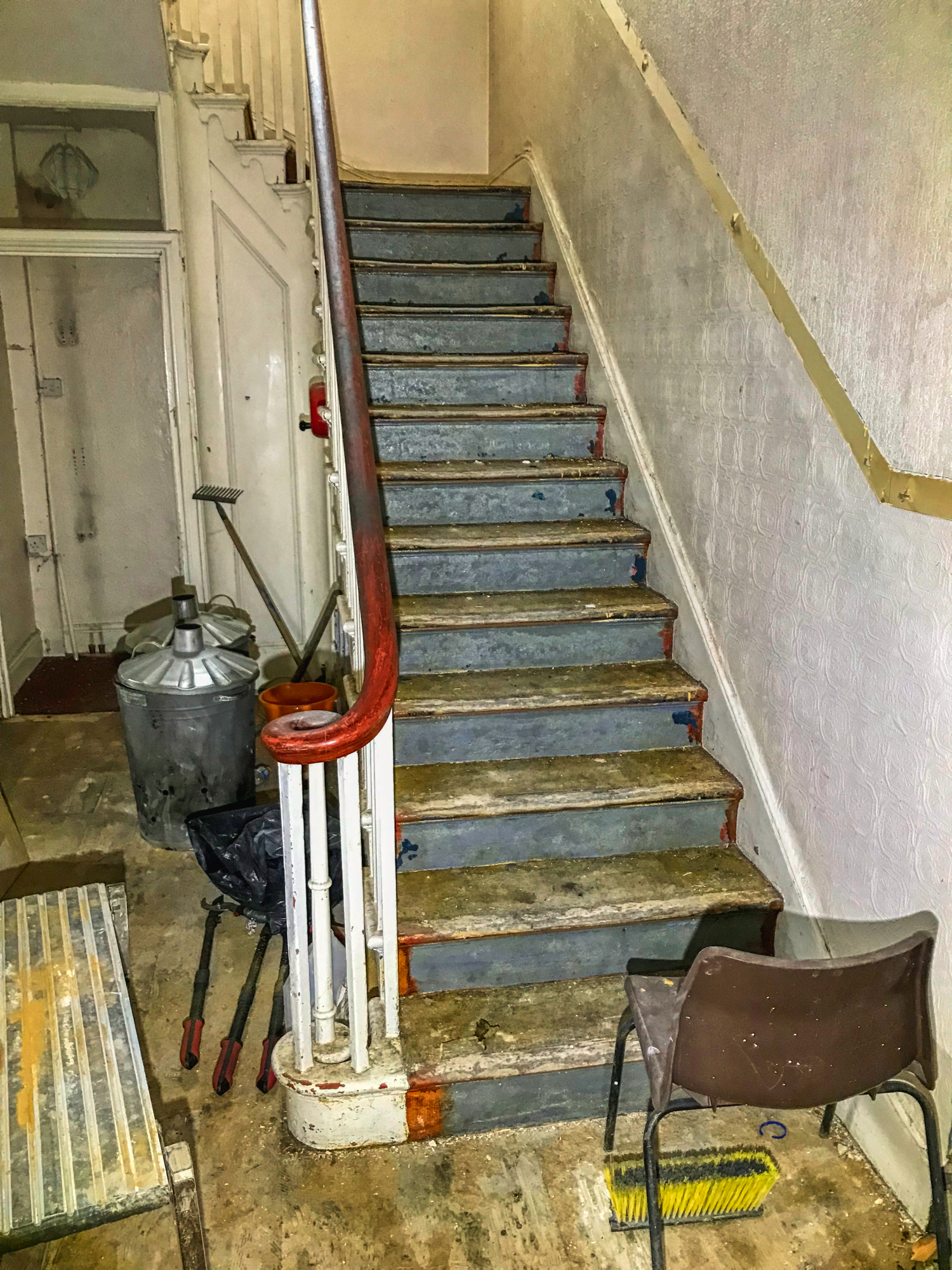 I climbed the uncarpeted stairs and things were getting worse. Bin bags full of crap. I wasn't going to poke around in there.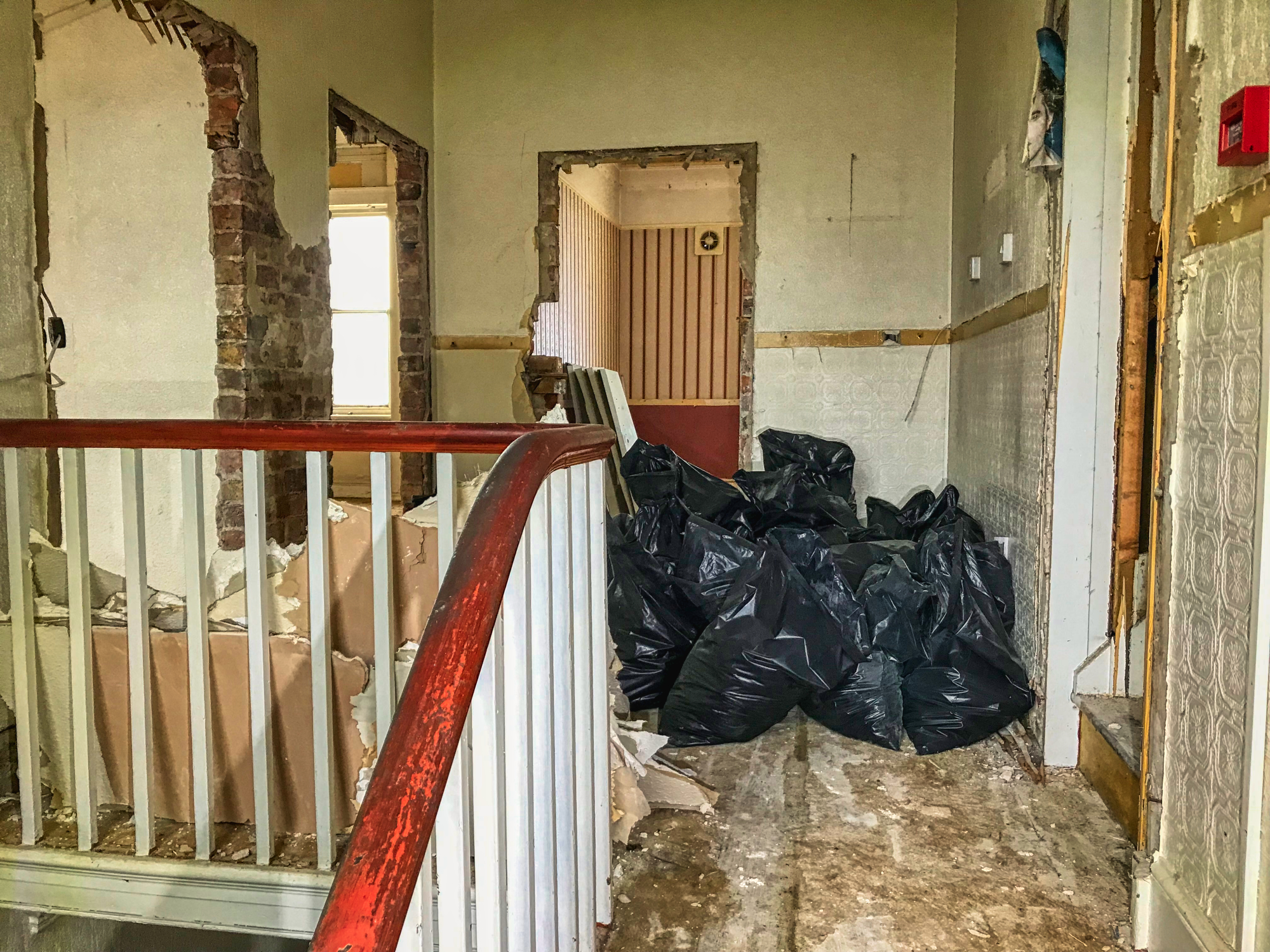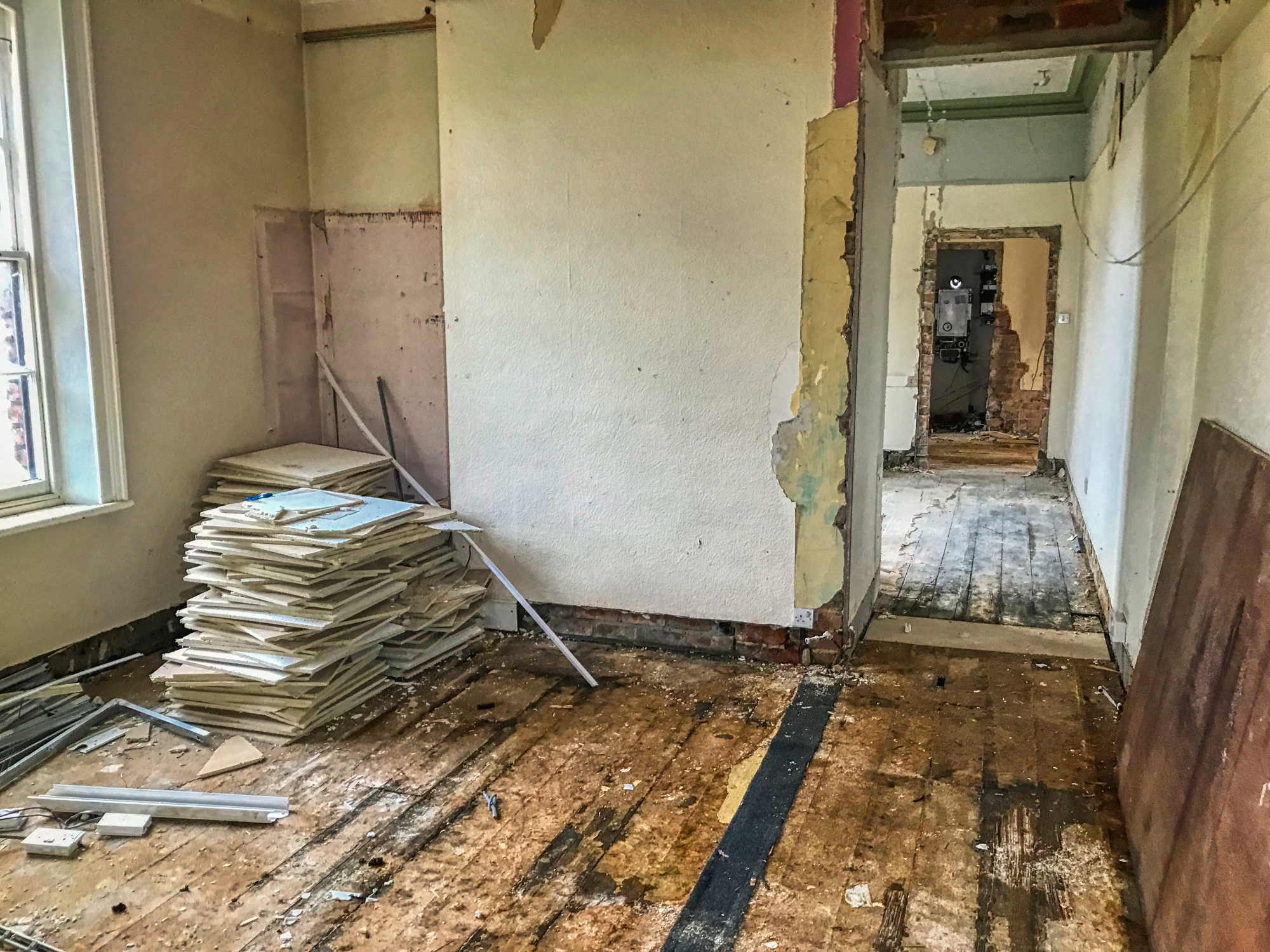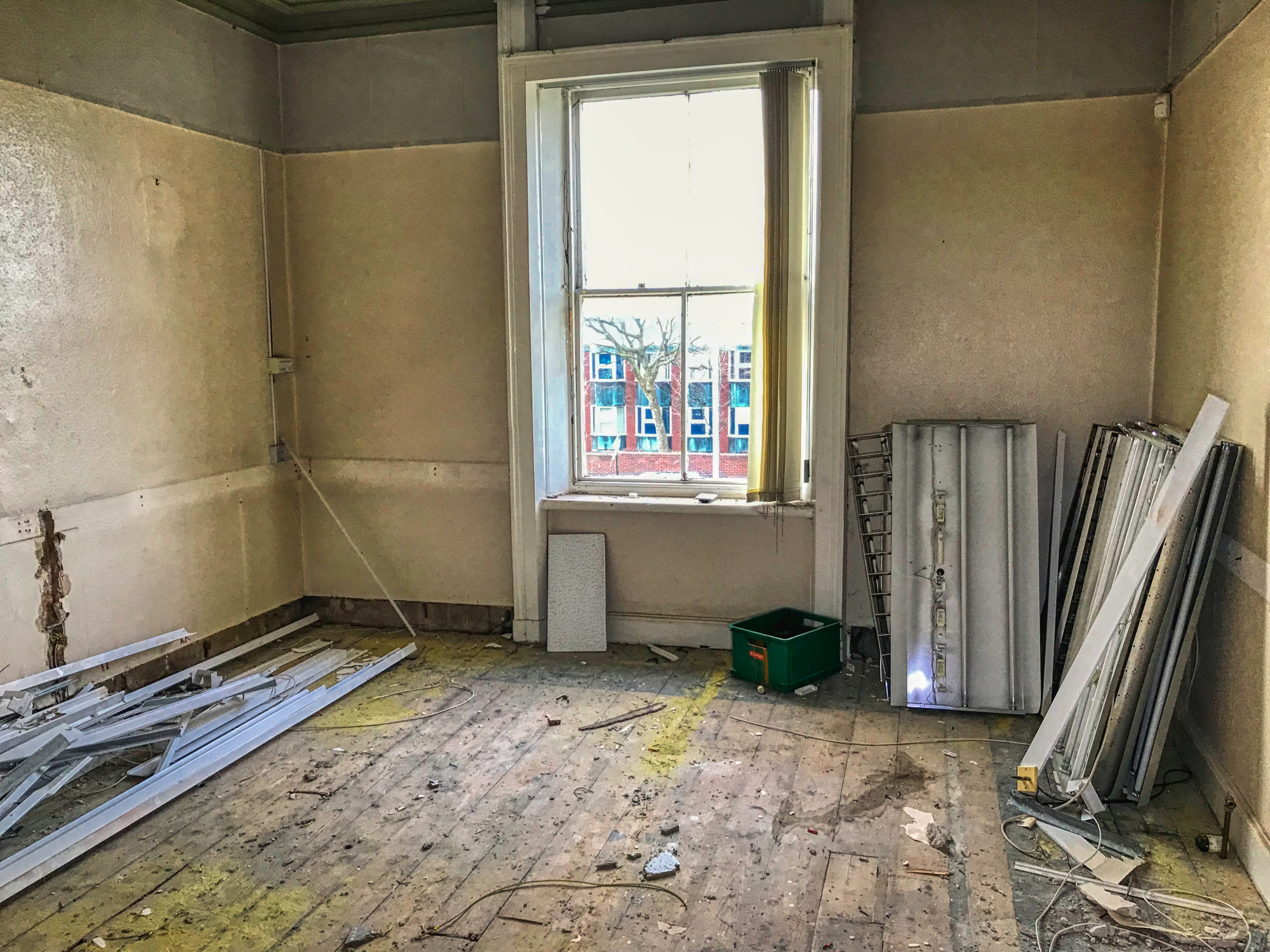 The new owners were stripping it down properly.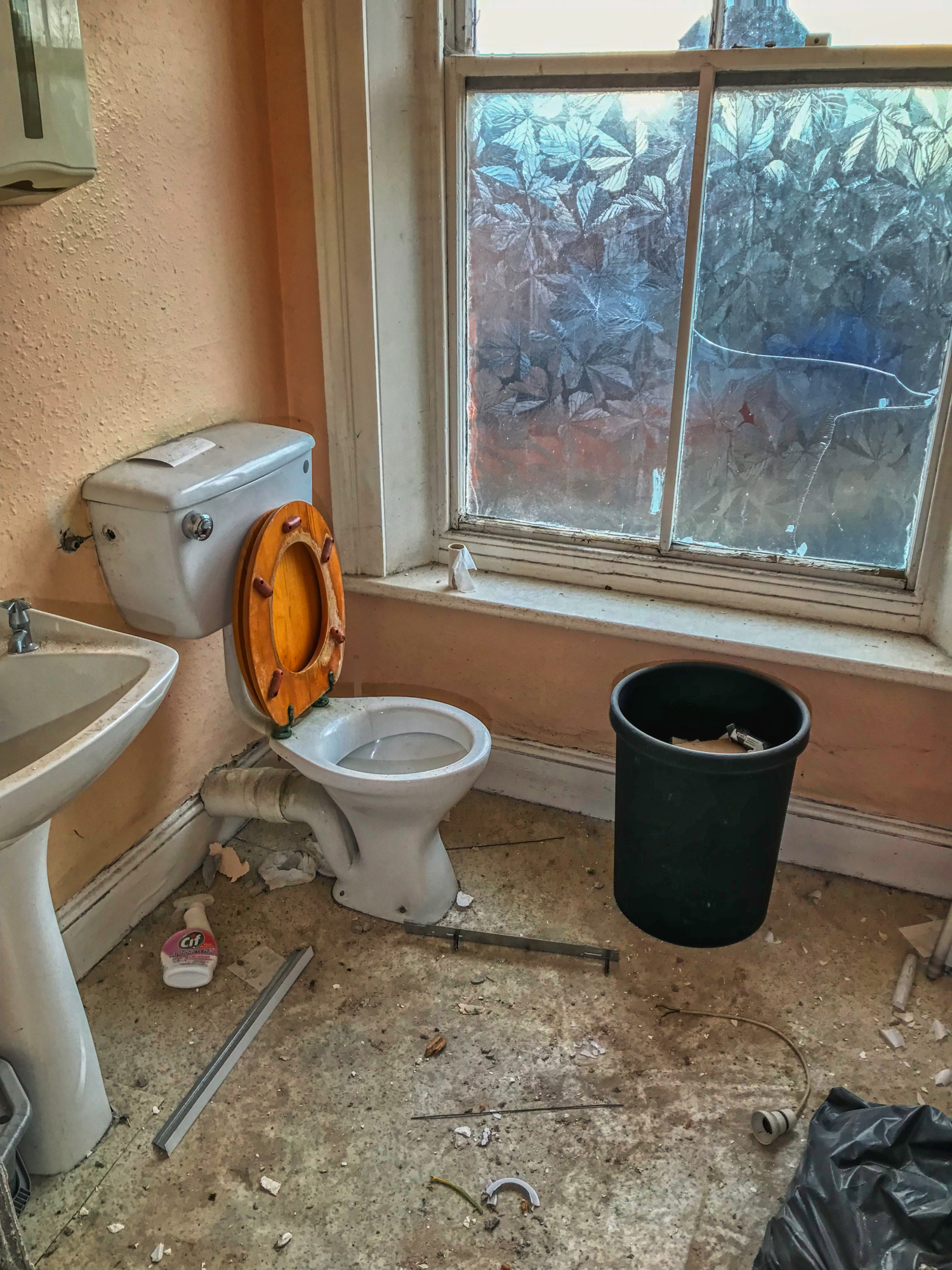 When you can safely use the shitter, and there is fresh shit roll you know something is just not right.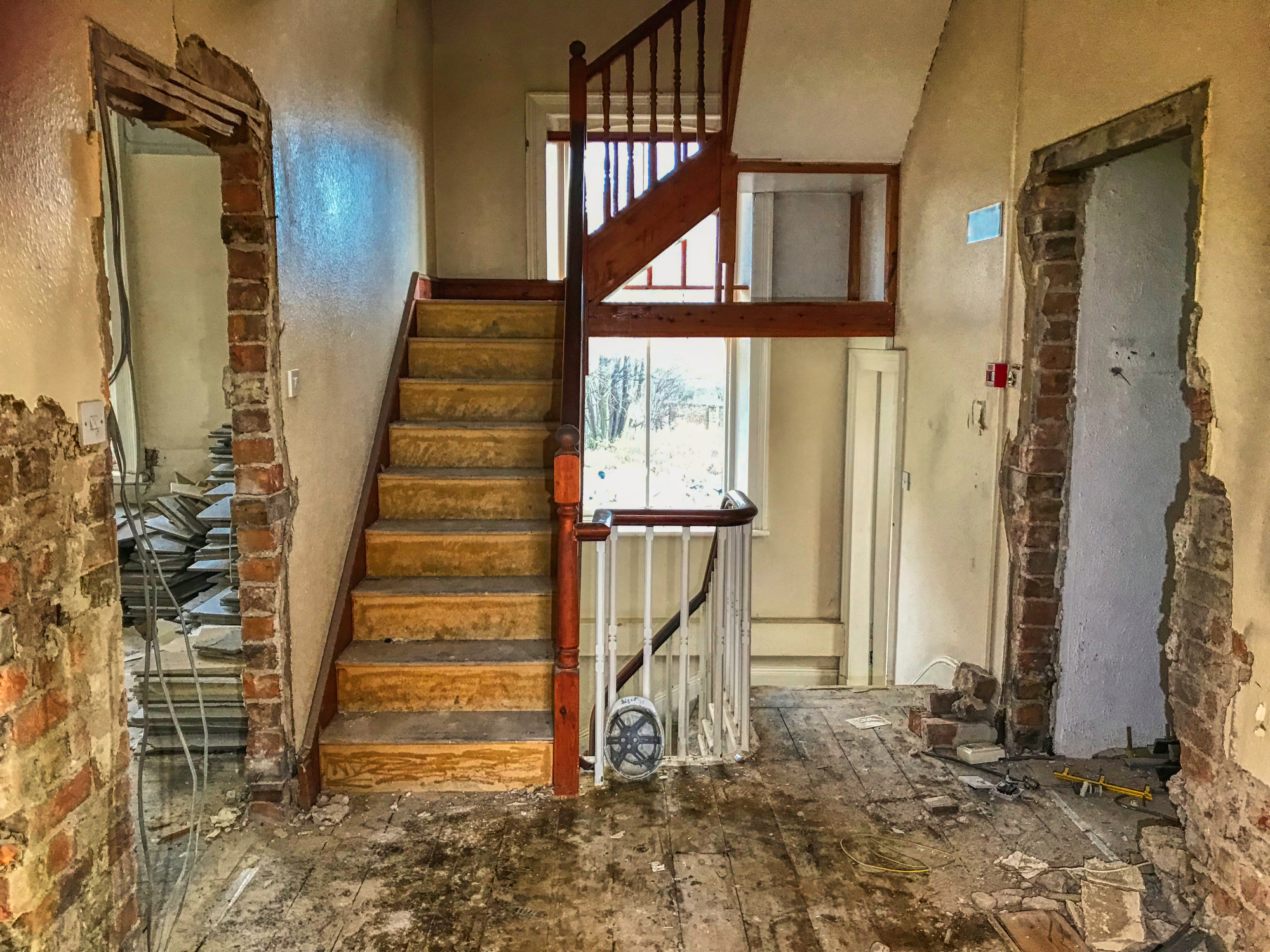 Not a trace of graffiti. The only other visitors to 'Debt Mansion' had been thieves looking for anything of value.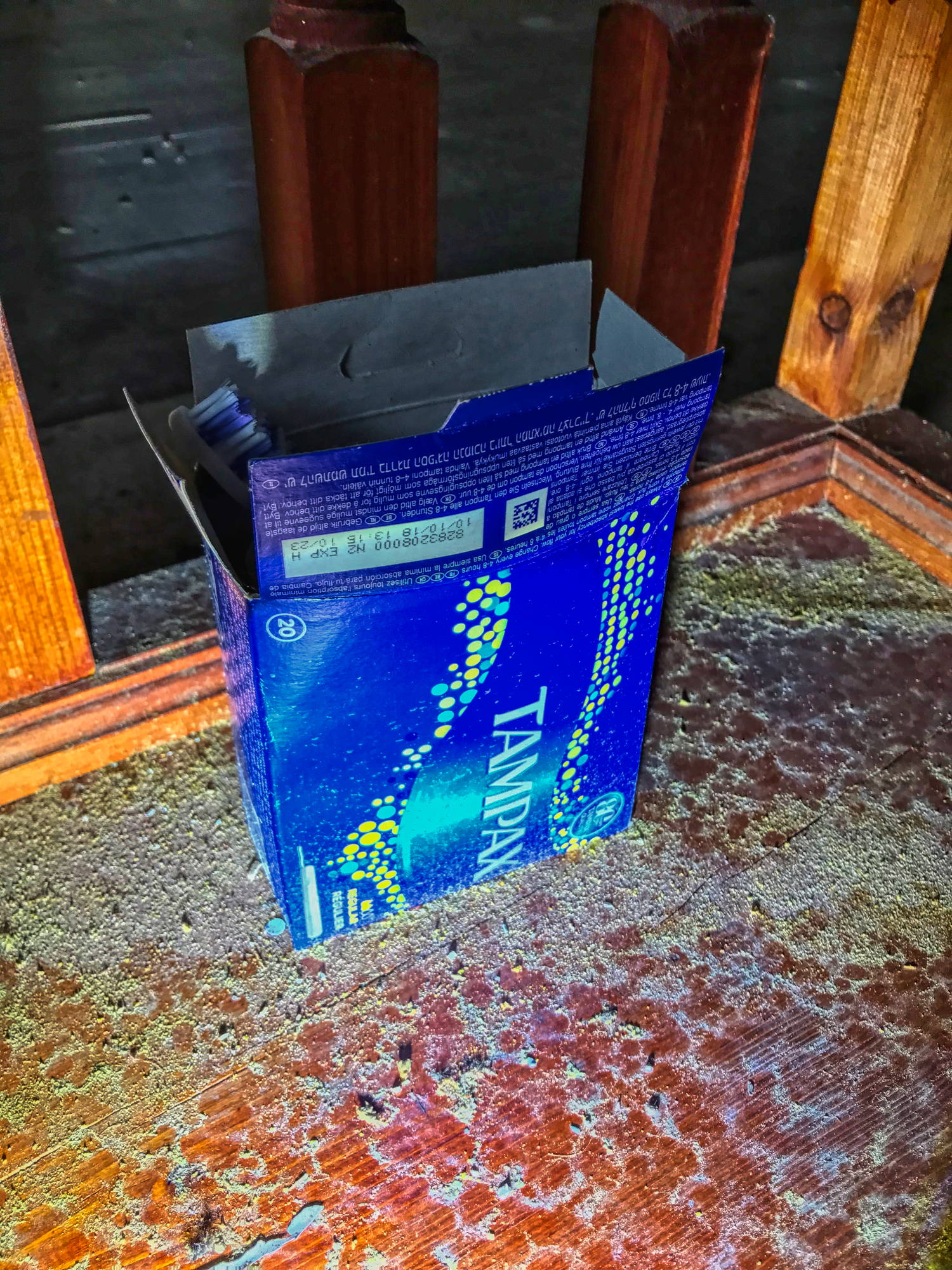 I had no idea Tampons had a sell-by date attached. The things us blokes learn, it's an education in itself.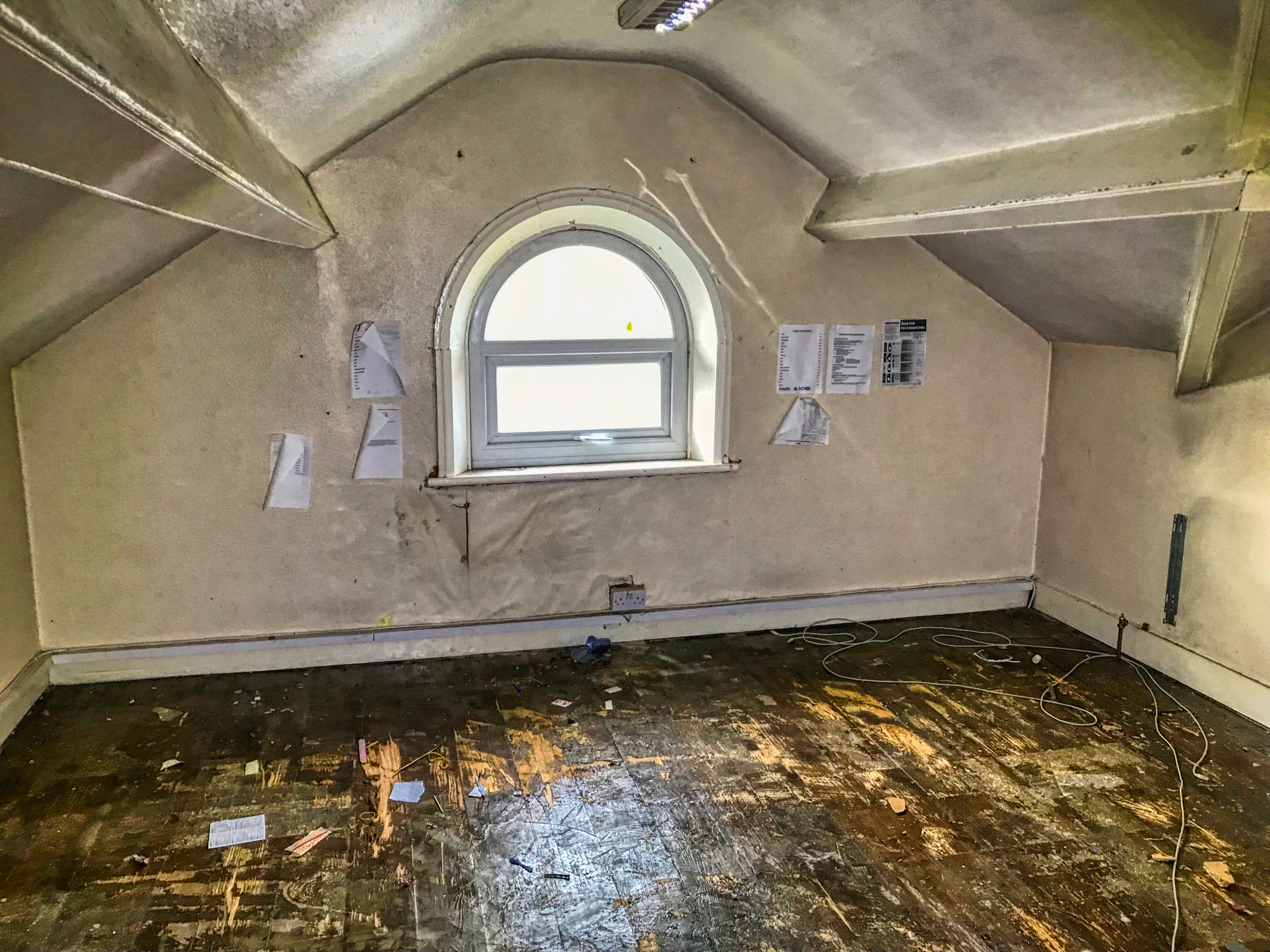 The previous inhabitants were a software company. Some evidence of it remained in this top-level room.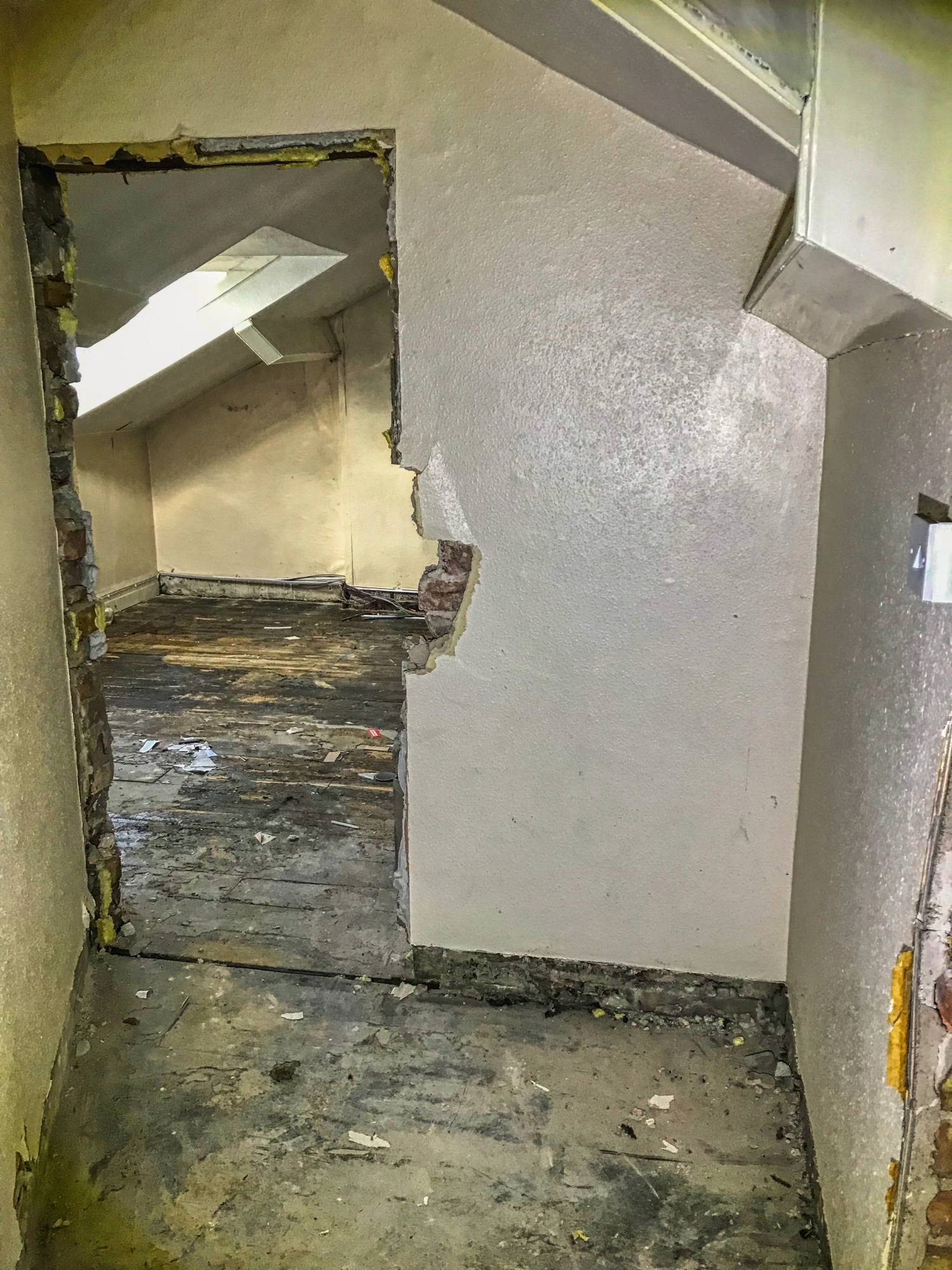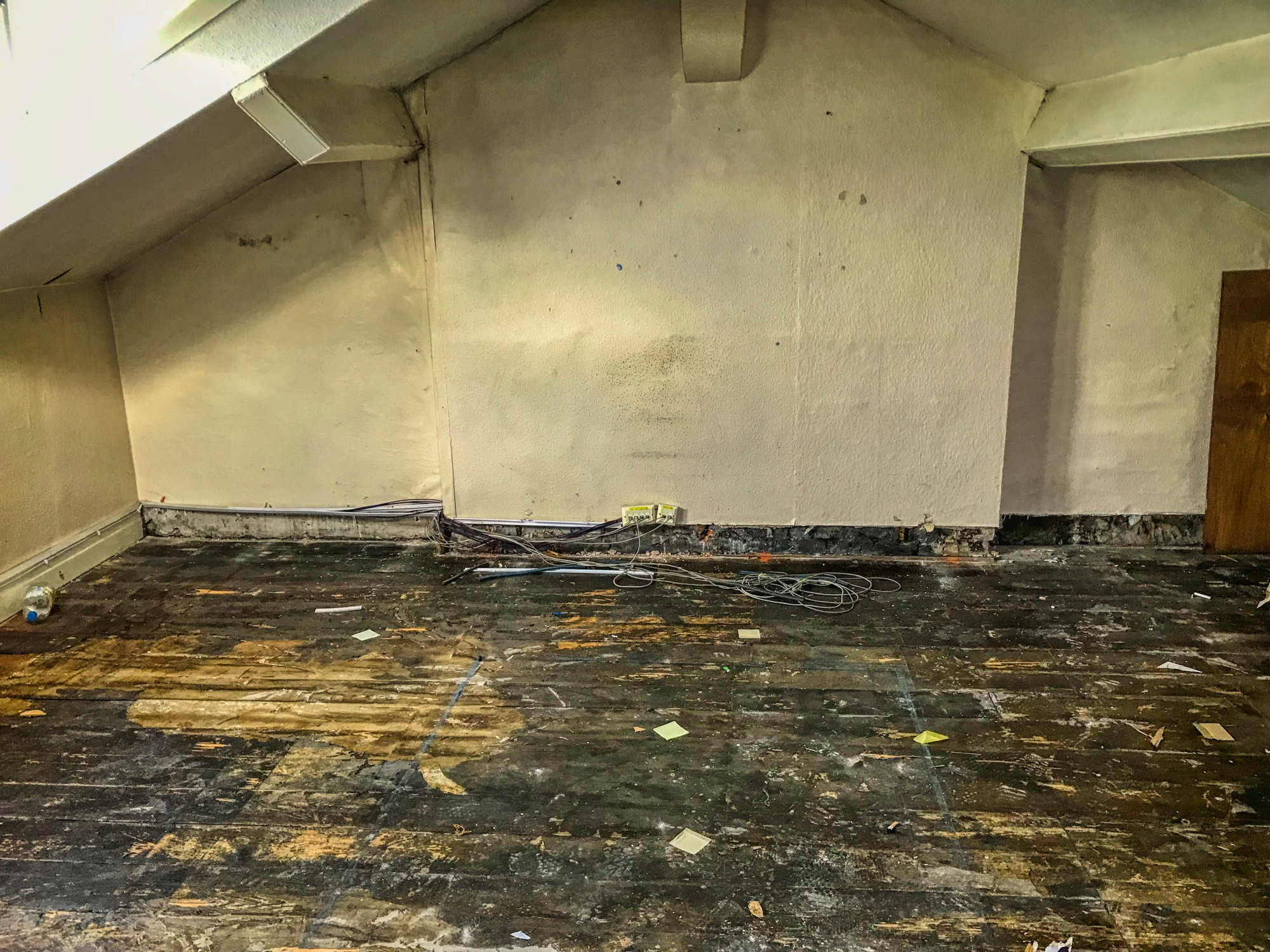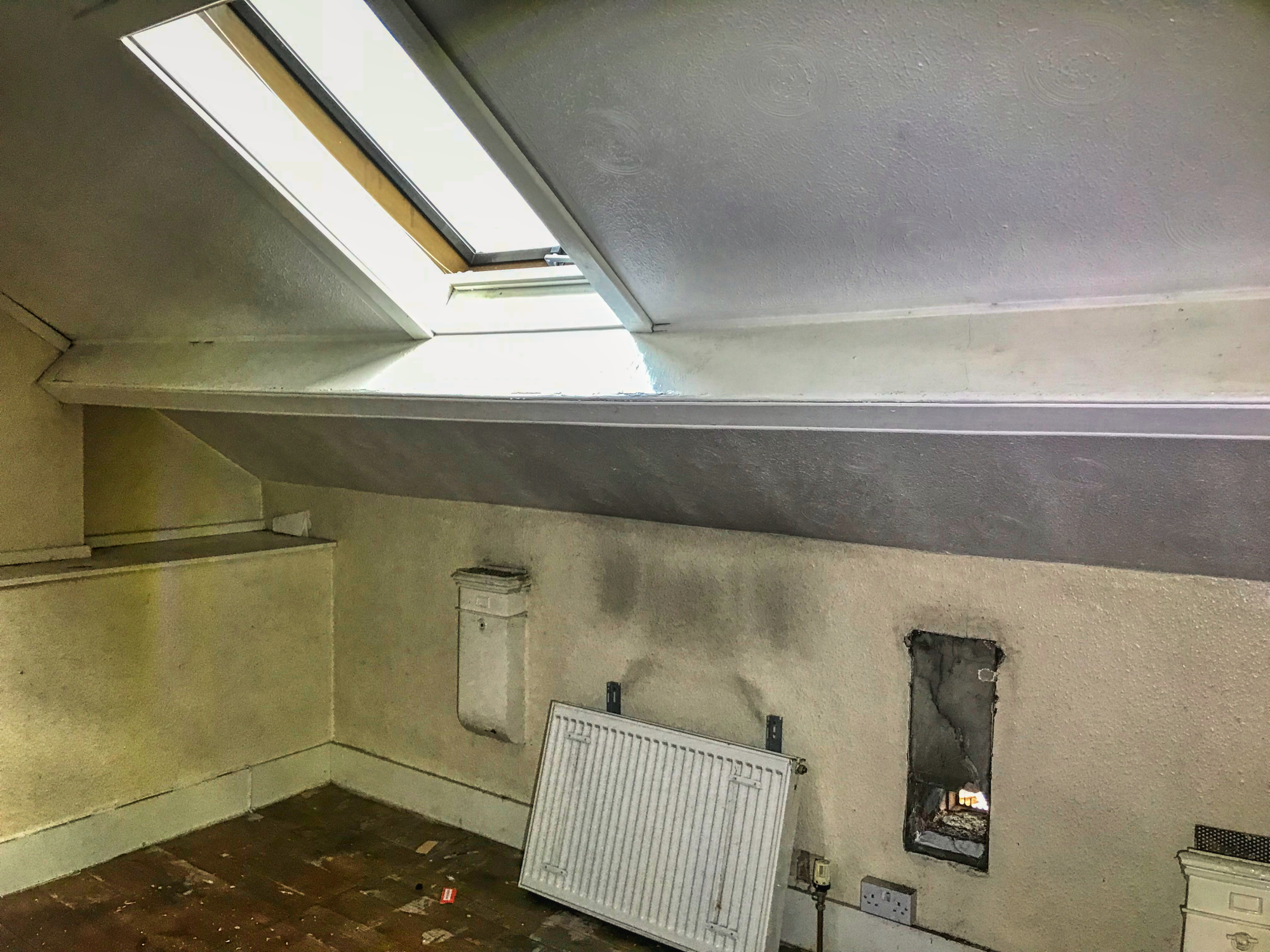 It looks like a new skylight. Not a trace of old dust and cobwebs. We had to be quick; it would not be good being caught in here.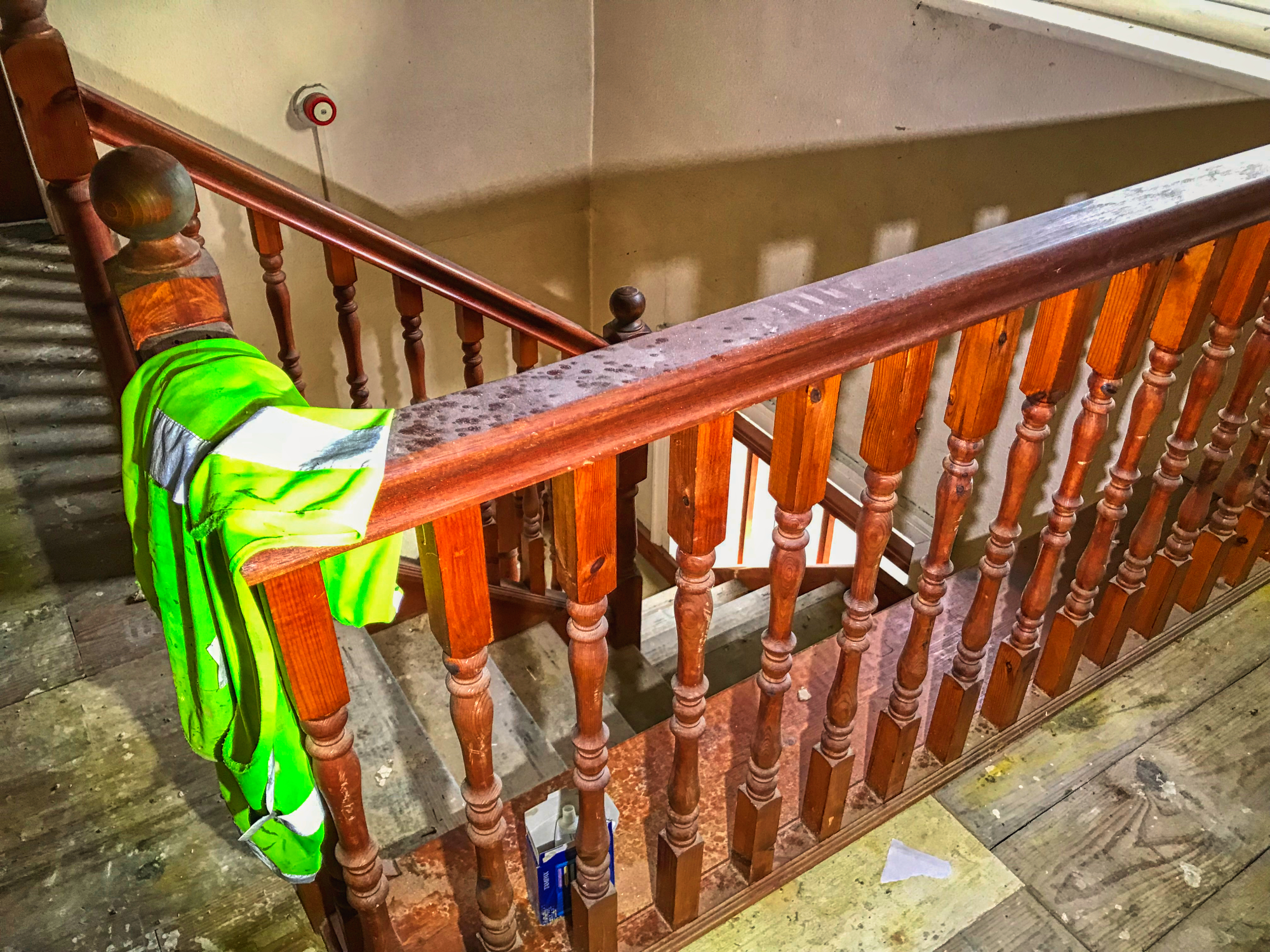 Workmen types wear hi-visibility clothing, even indoors.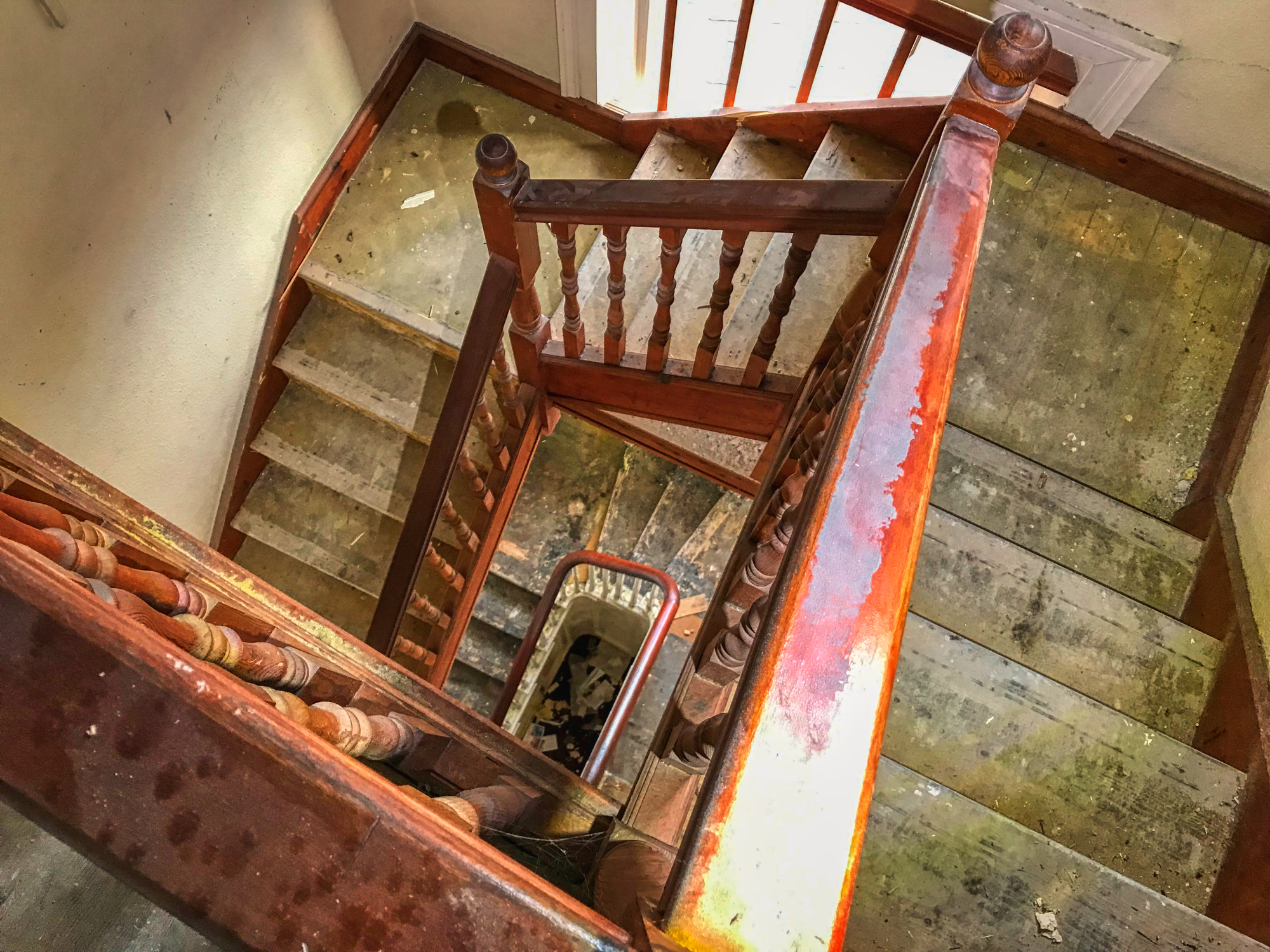 'Debt Mansion' boasted several staircases and countless rooms. It was going to be some place once renovated.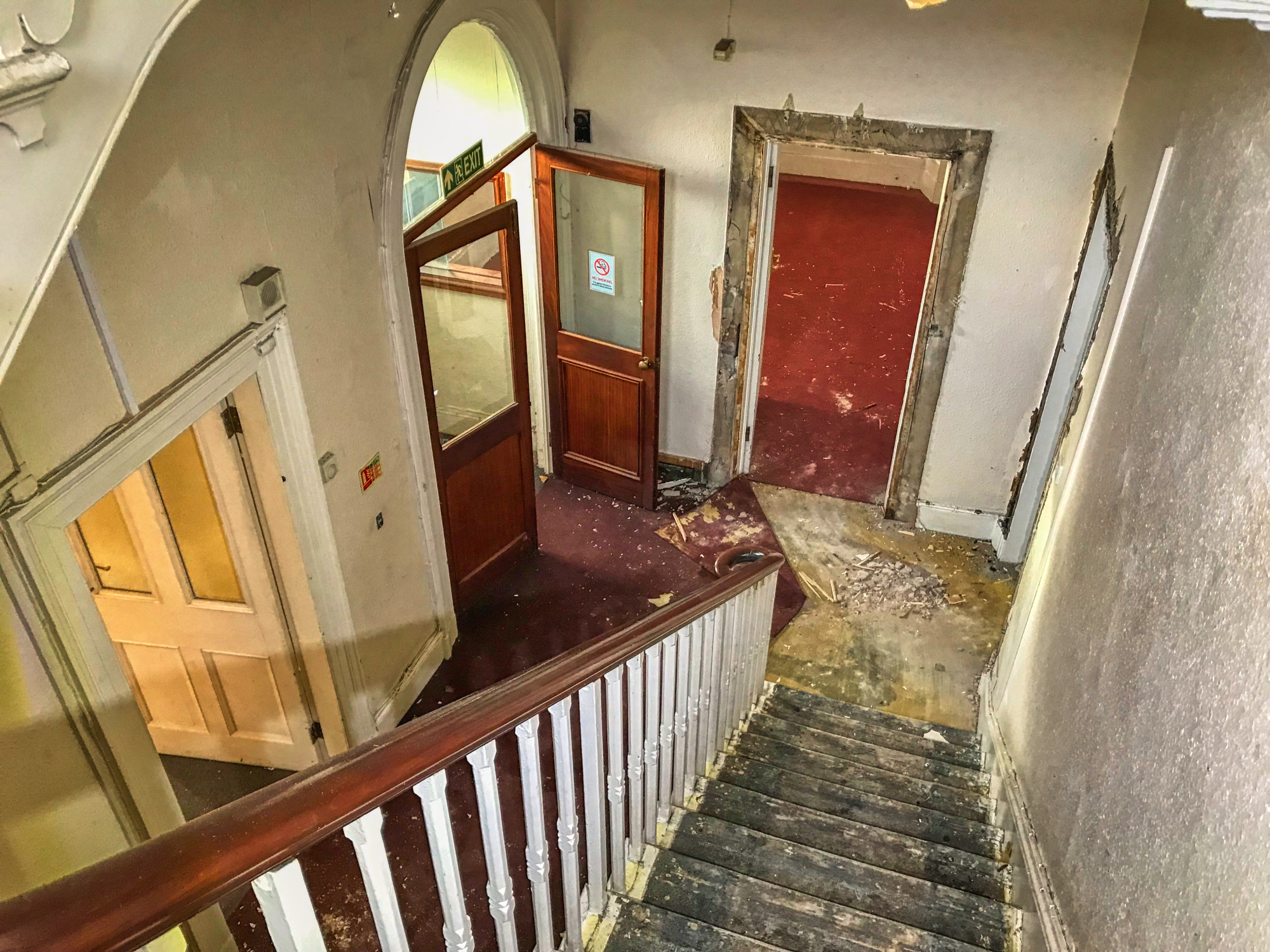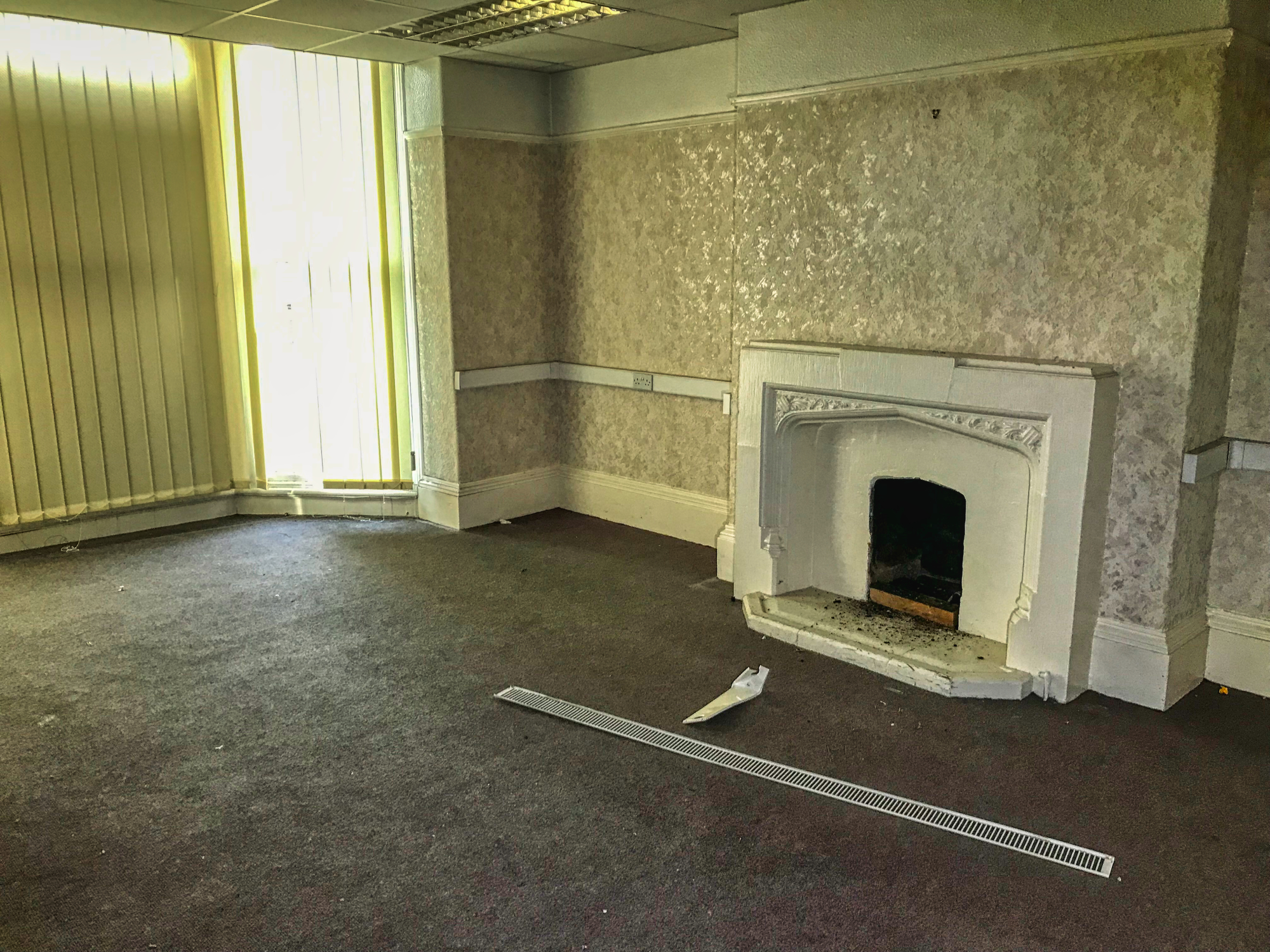 This room looked almost finished.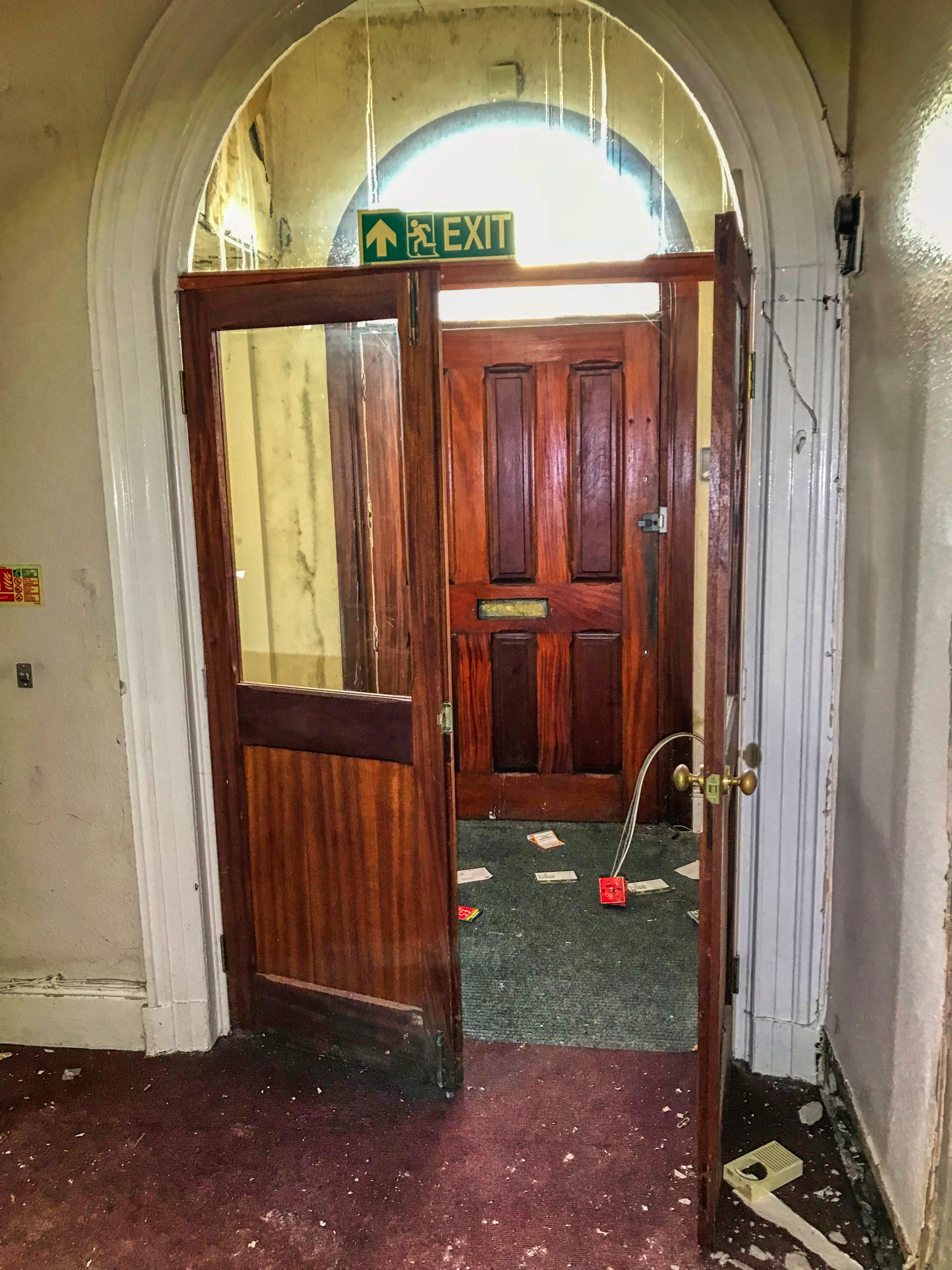 A visible exit sign tells me it was not someone's private home, though we already knew this.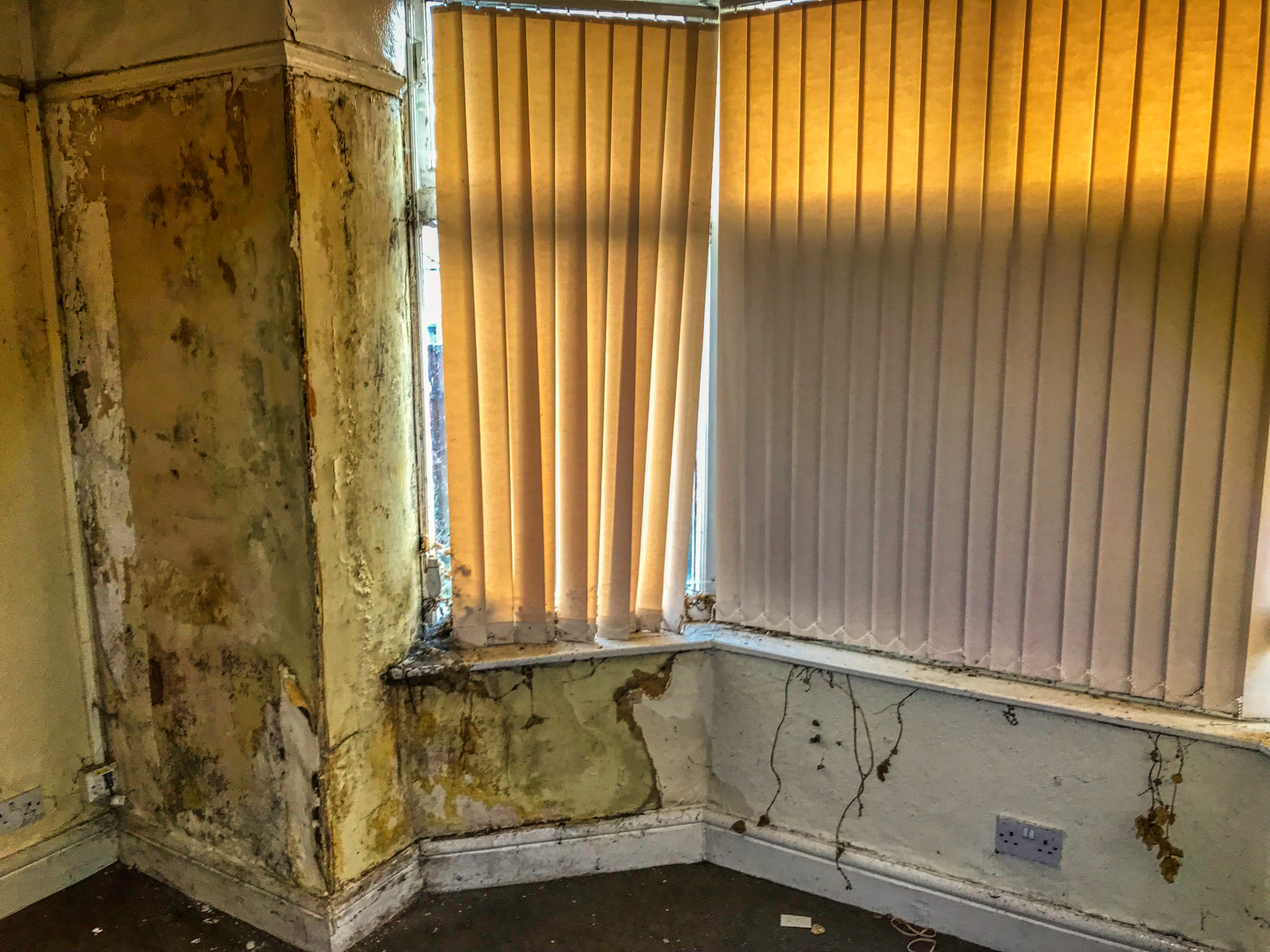 This small piece of decay was refreshing.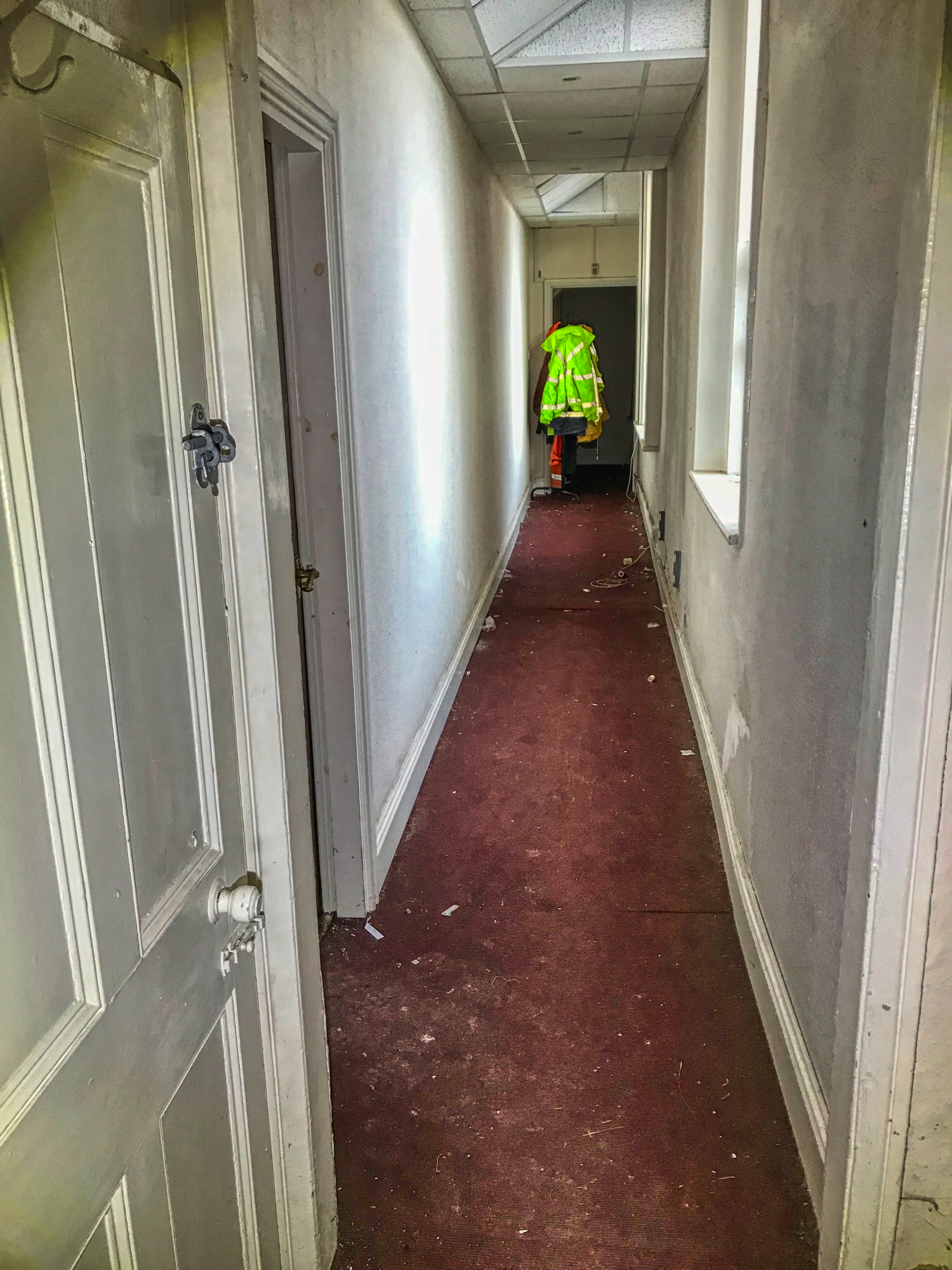 It's not a floating apparition, just more of those damn vests.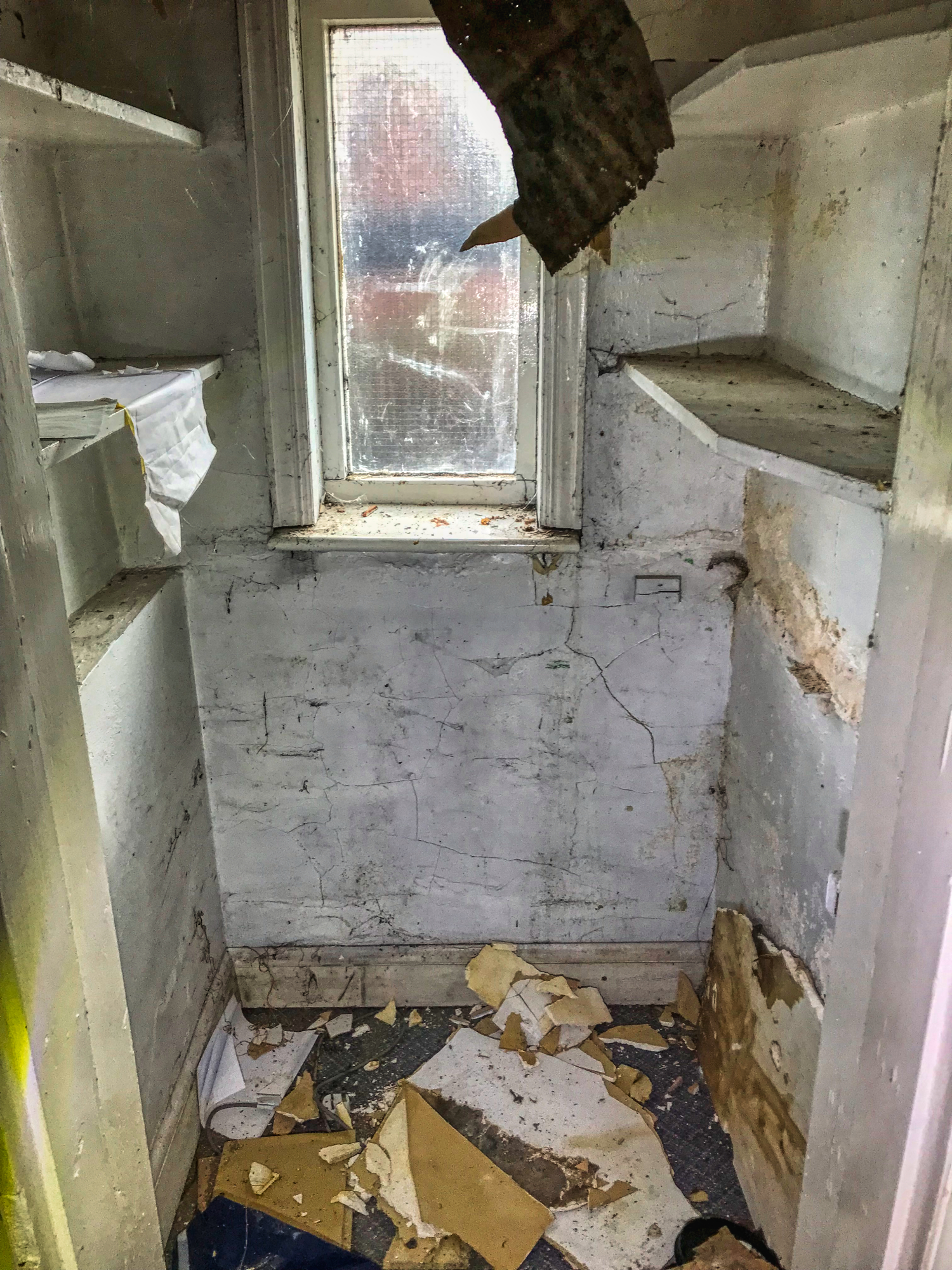 Perhaps the last room to renovate?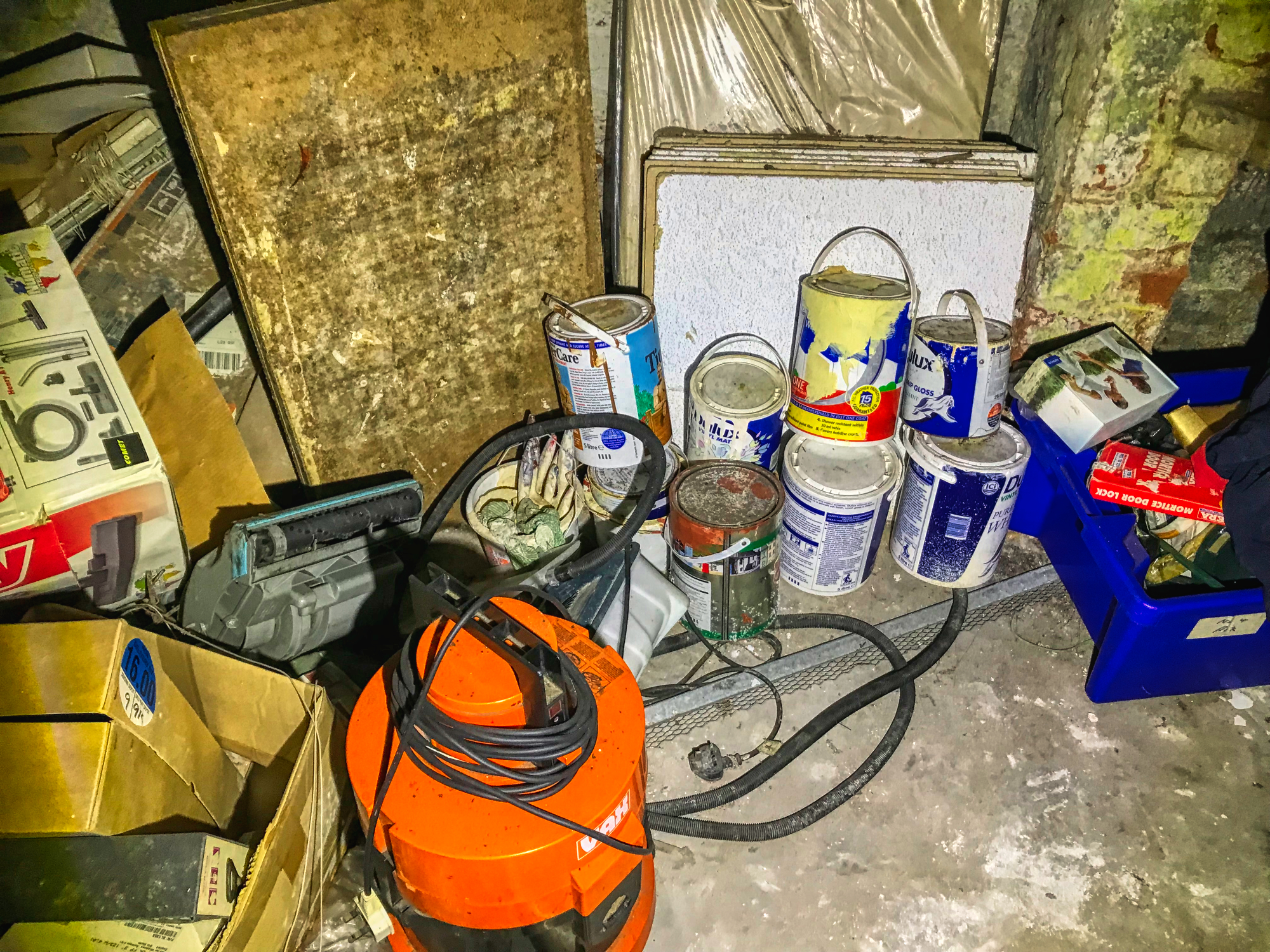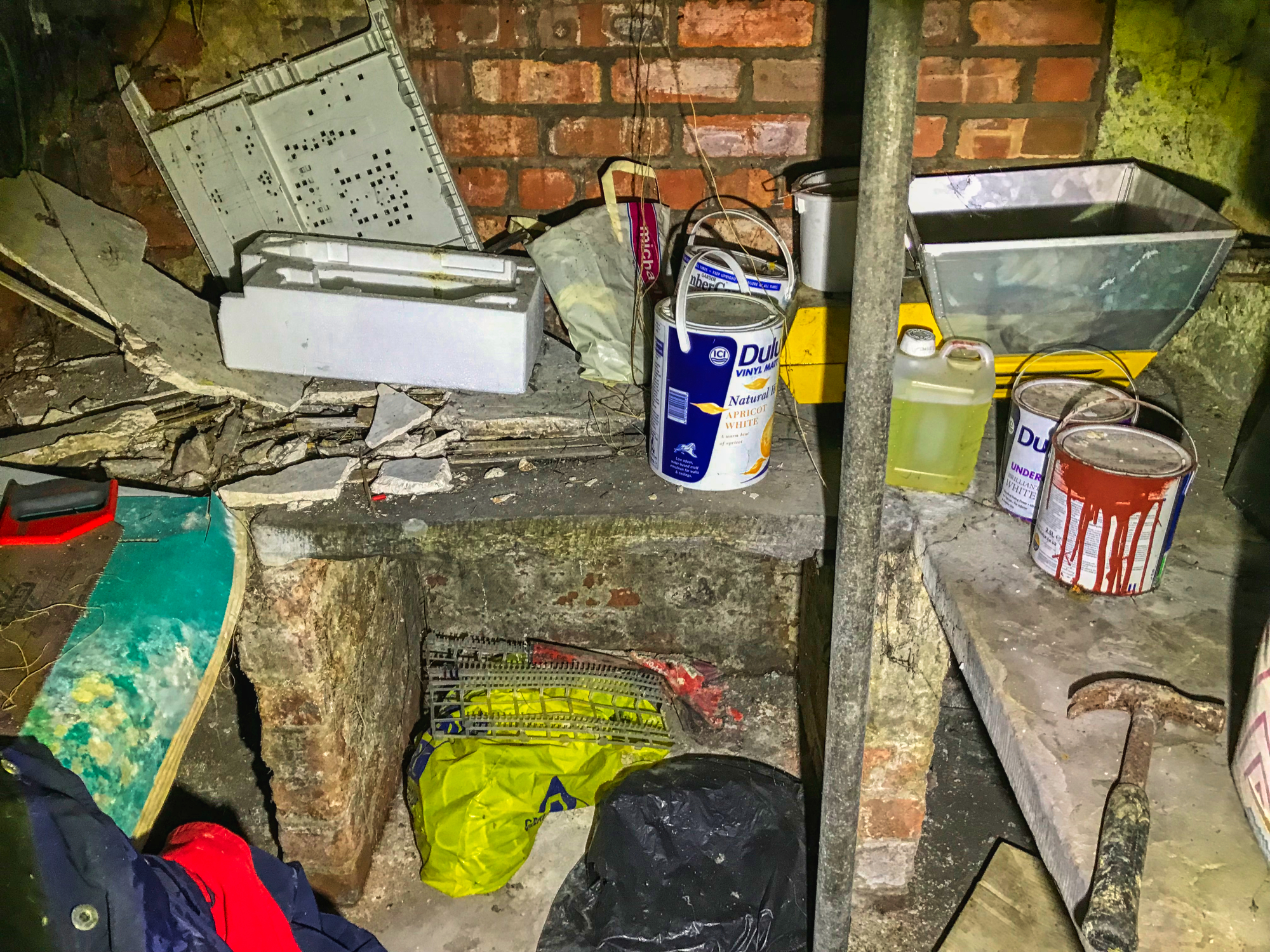 The small cellar contained a few more valuables. The thieves had not been so diligent.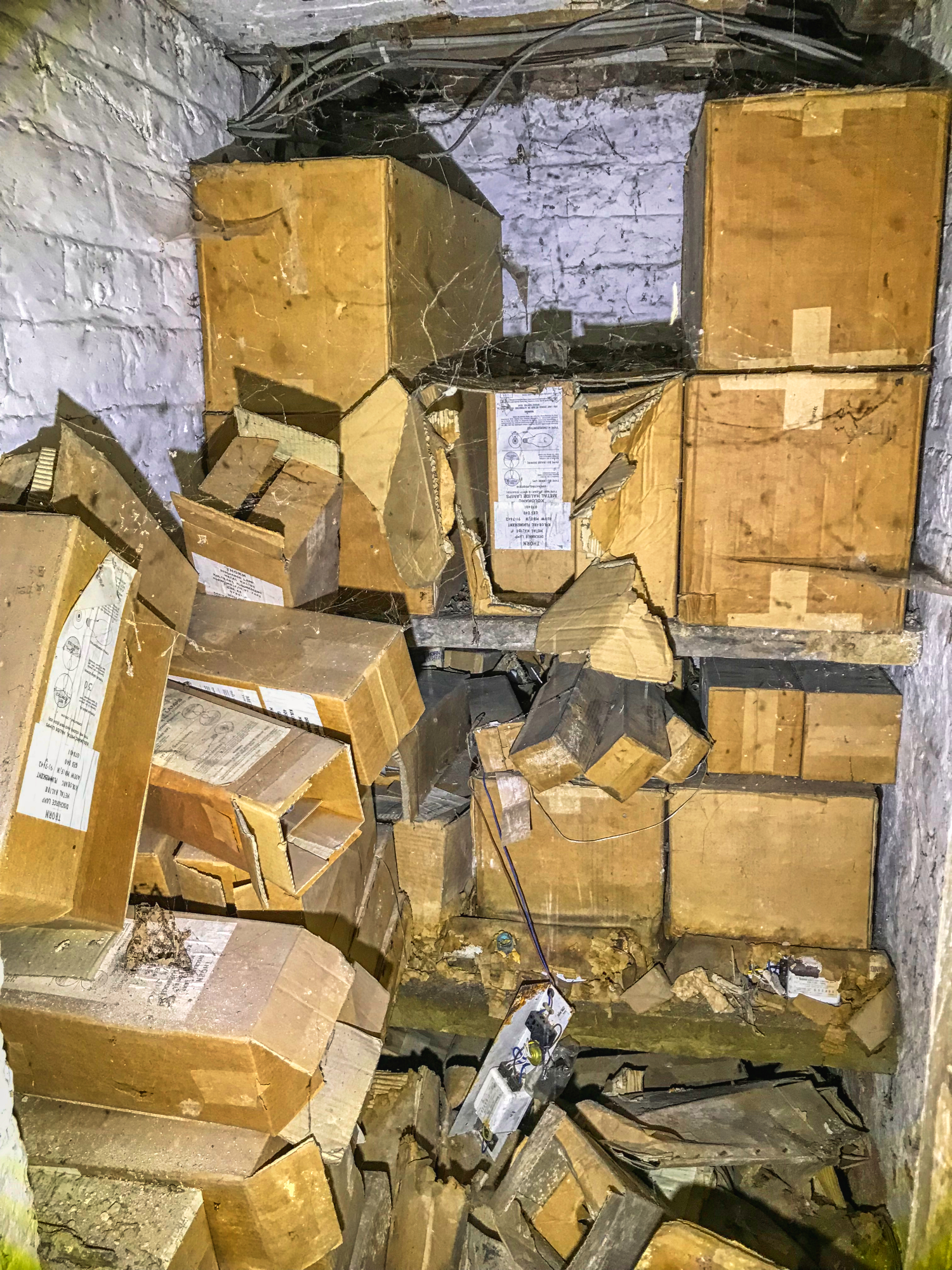 Cobweb encrusted boxes; I resisted the temptation to break one open.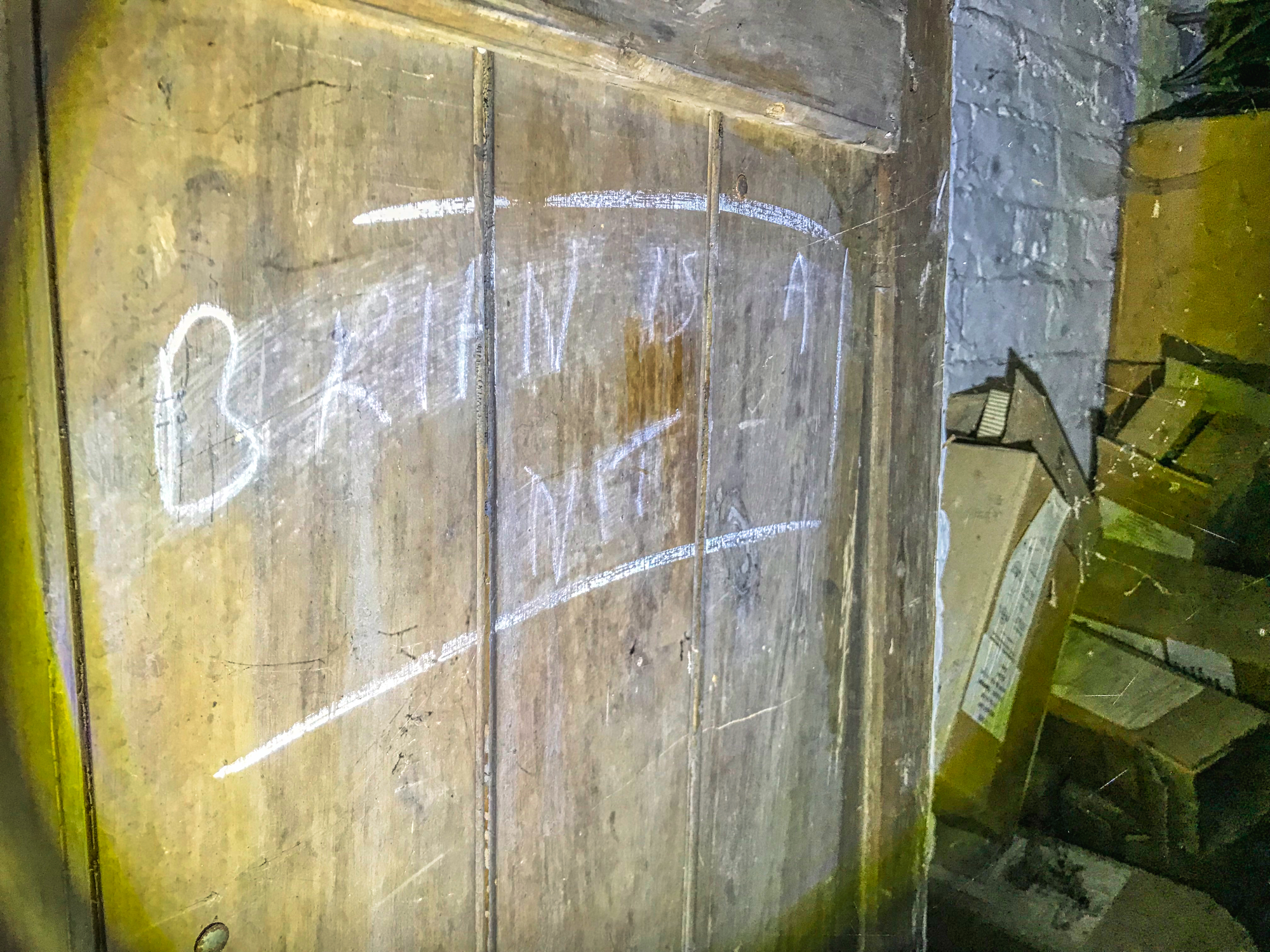 Seeing the graffiti I almost fell over. A 'nit'. That's a bit lame, isn't it?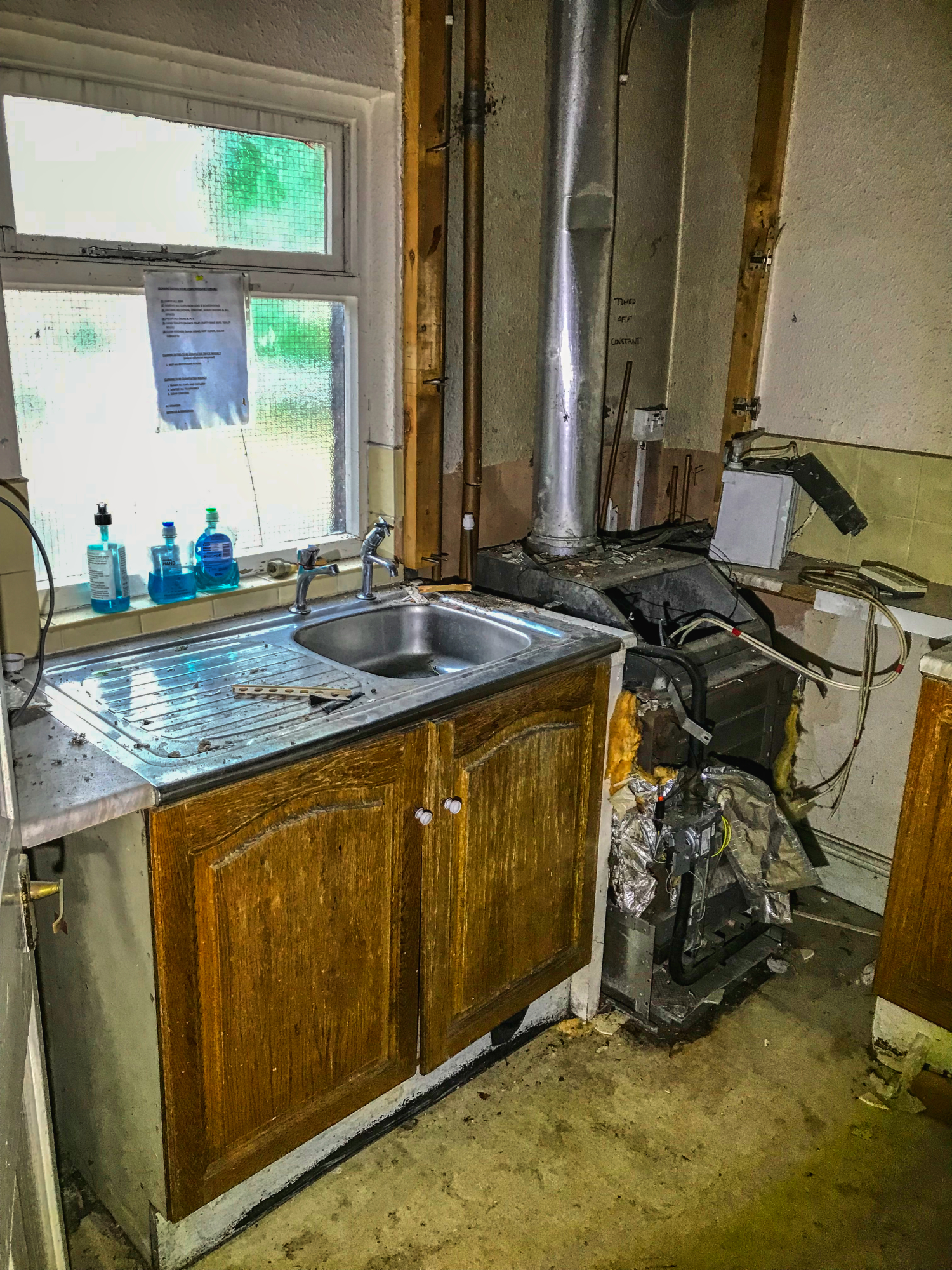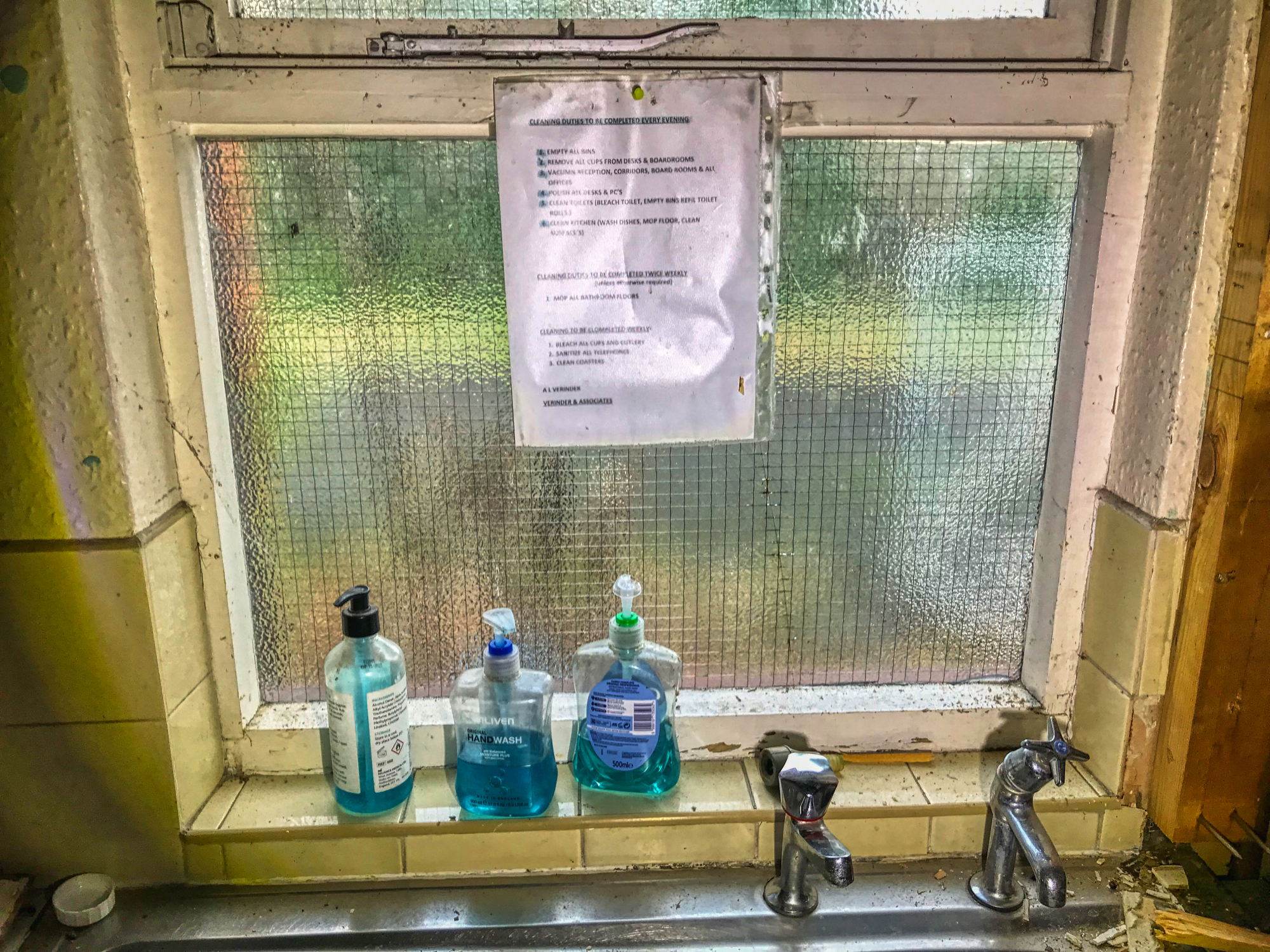 The kitchen was a little dingy. There was plenty of hand wash available if required.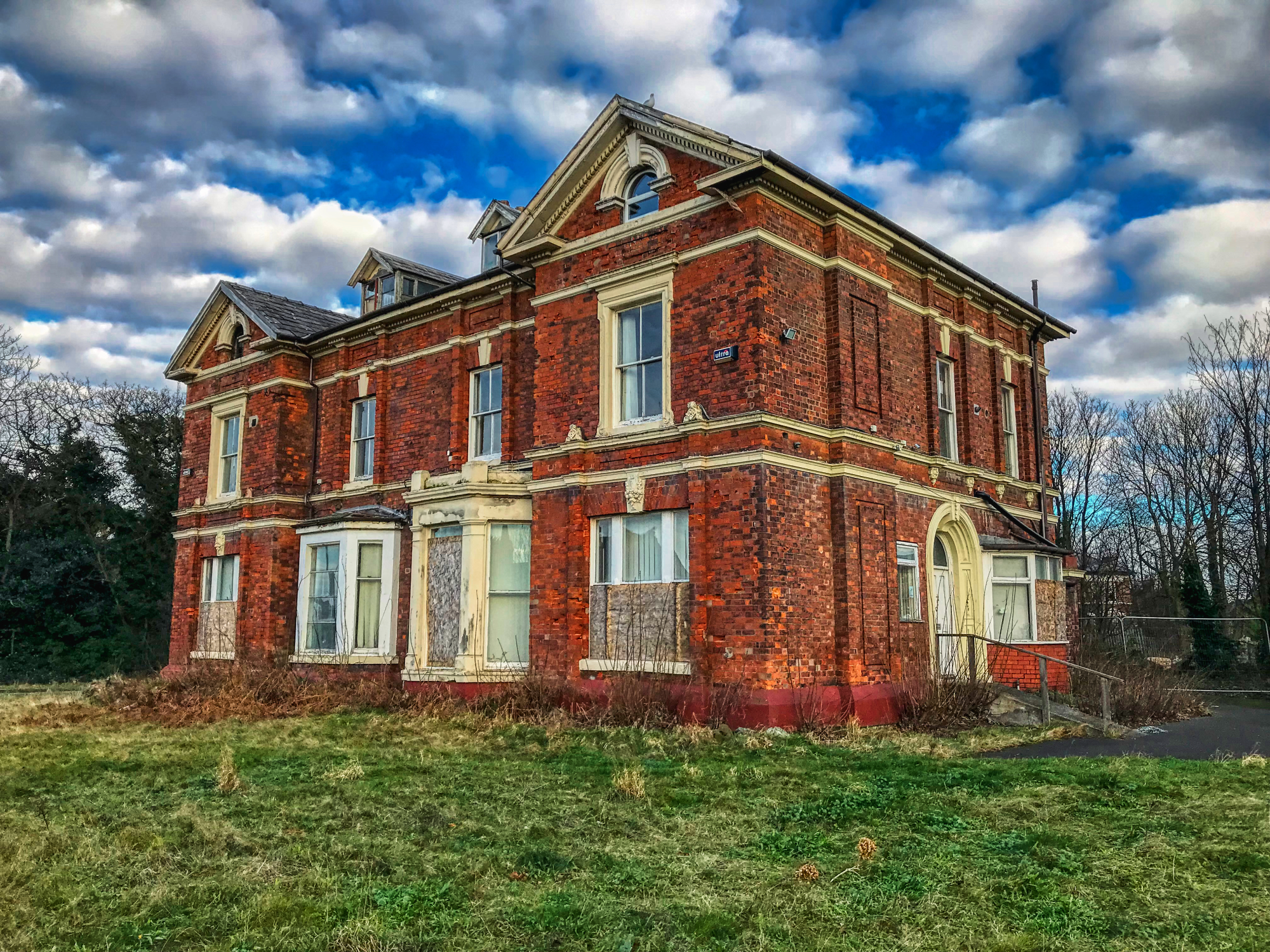 So 'Debt Mansion' it is. That @grindle always seems to get the derelict porn hideouts, gay stripper bars and sex clubs. Not fair I say.

Do you like posting your Urbex content and photography for FREE on Facebook and YouTube? I like to get some form of reward for my work and every time I create I do just that. Take a look at The Urbex Community on HIVE.
If you want to keep creating for FREE then ignore what you are reading. If you want to be like me and gain something other than BUGGER ALL for your work then click here and learn about posting on the HIVE blockchain.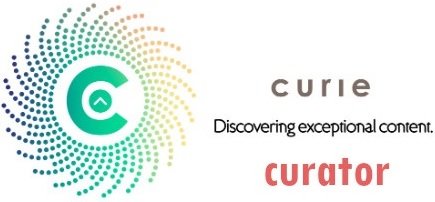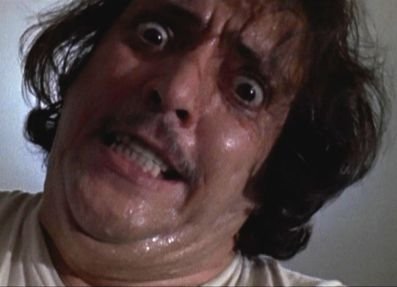 If you found this article so invigorating that you are now a positively googly-eyed, drooling lunatic with dripping saliva or even if you liked it just a bit, then please upvote, comment, rehive, engage me or all of these things.
---
---