Tales of the Urban Explorer: Southport Grand Casino

"Come on, hibernation is a 2020 thing, we have a Casino to visit!"
@anidiotexplores was telling me that Southport Grand Casino was on the TourBus and could not possibly be missed.
It did sound intriguing and was one of those early 20th-century relics, full of history, terrible stenches, and sticky carpets.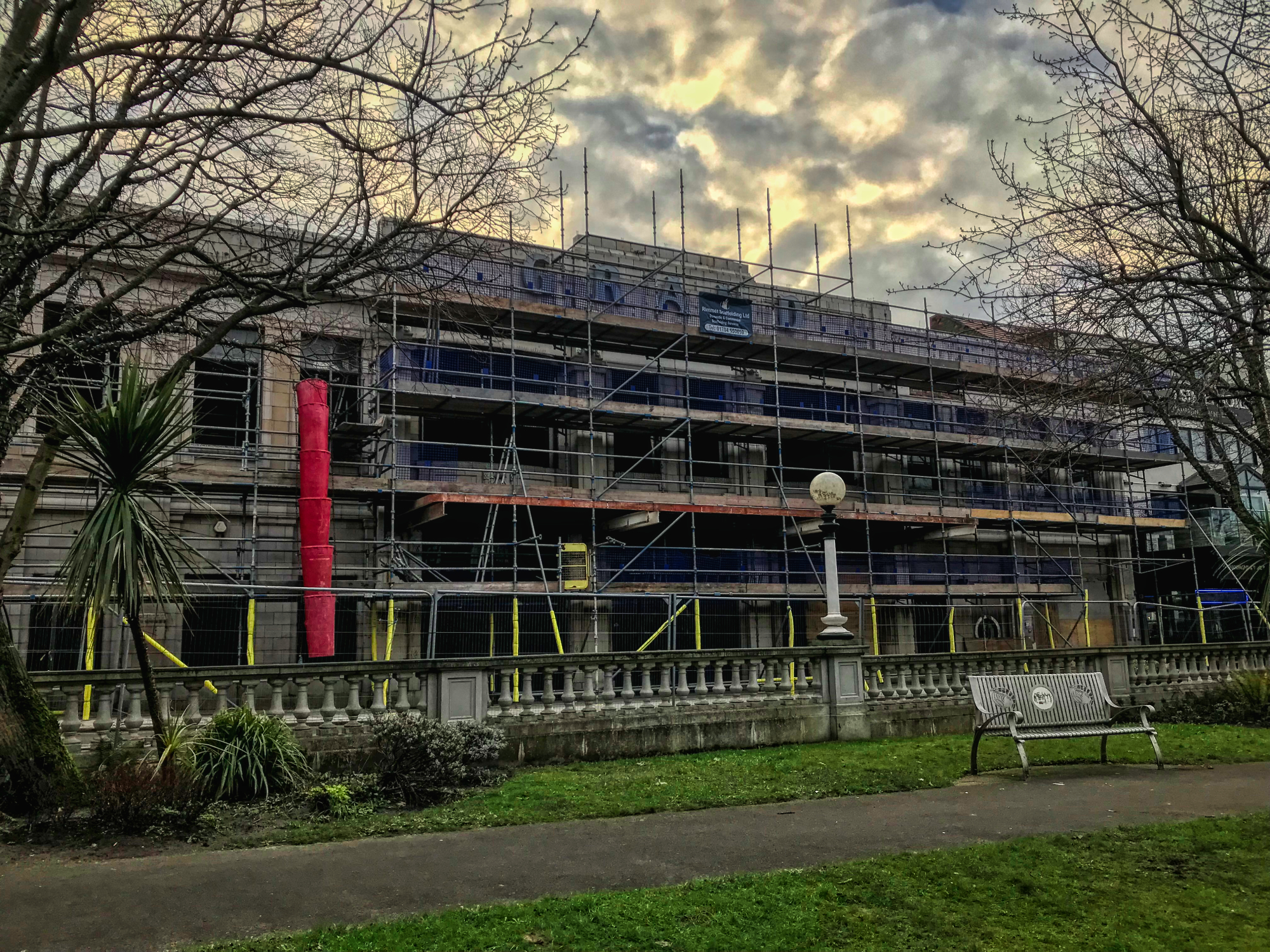 The Casino, originally built as a car showroom in 1923, closed its doors in 2007 and is currently being renovated in the hope that it will eventually be a hotel.
I say this as these things don't always work out, but something appears to be going on there.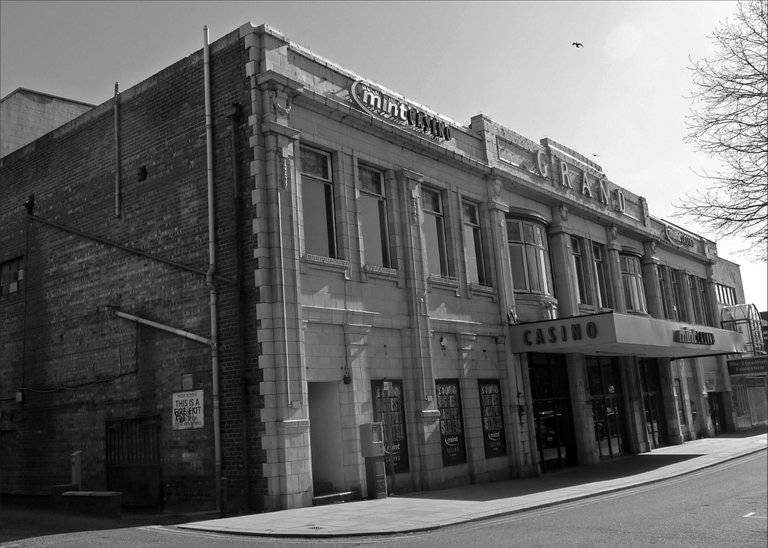 Source
...'Southport Grand Casino, a long time ago'...

Our agenda that day was quite poor. If we failed on the Casino, it would be an emergency trip to the doctors and a prescription of Valium for a month.
"Is this it…, it looks fucking crap!"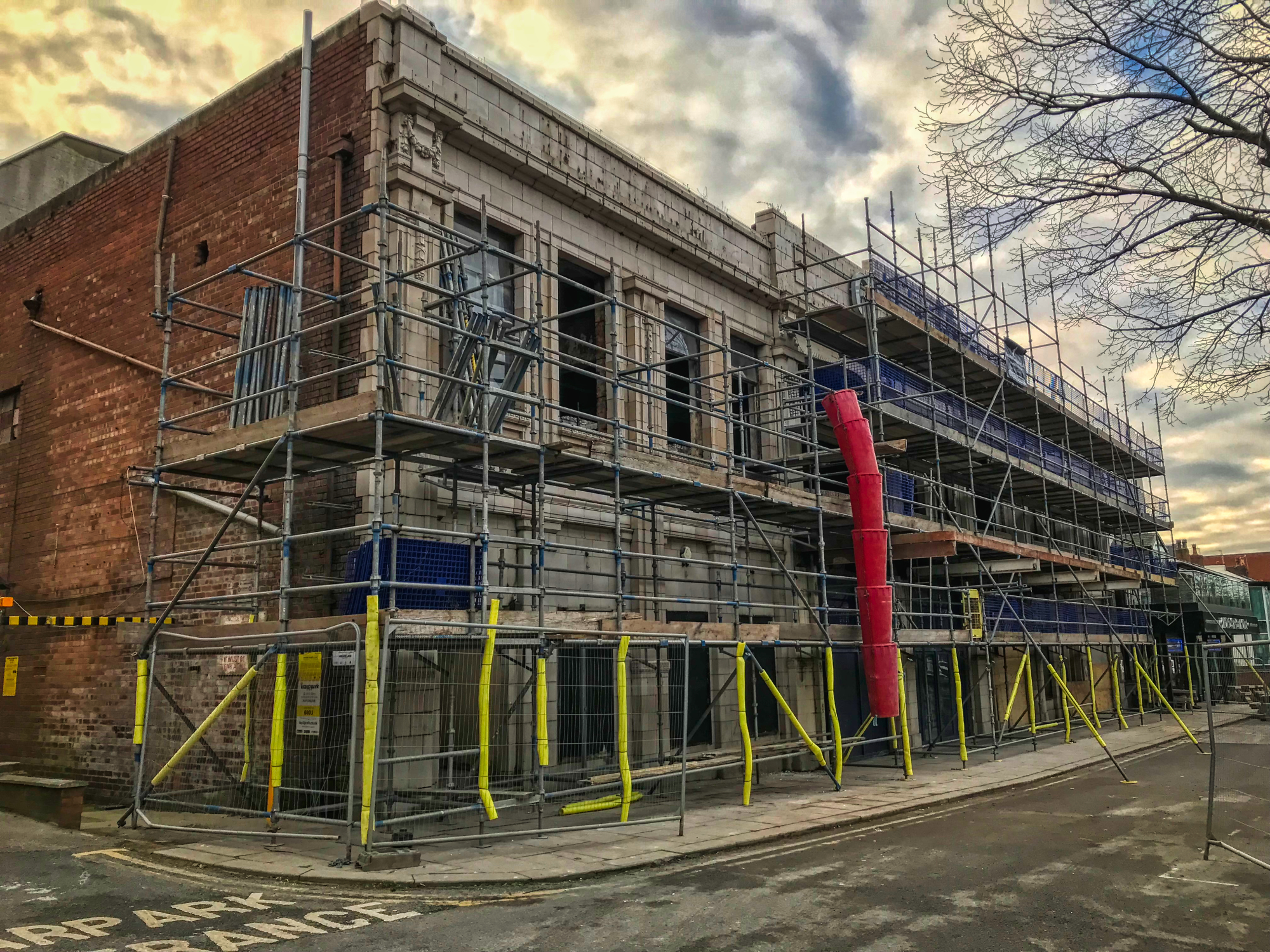 I was not impressed. Scaffolding was erected all over the front and it was looking as though we were too late and a full refurbishment was taking place.
"It's just the front", my comrade assured me. "The main bit is still untouched, reeking of old building and doused in dust".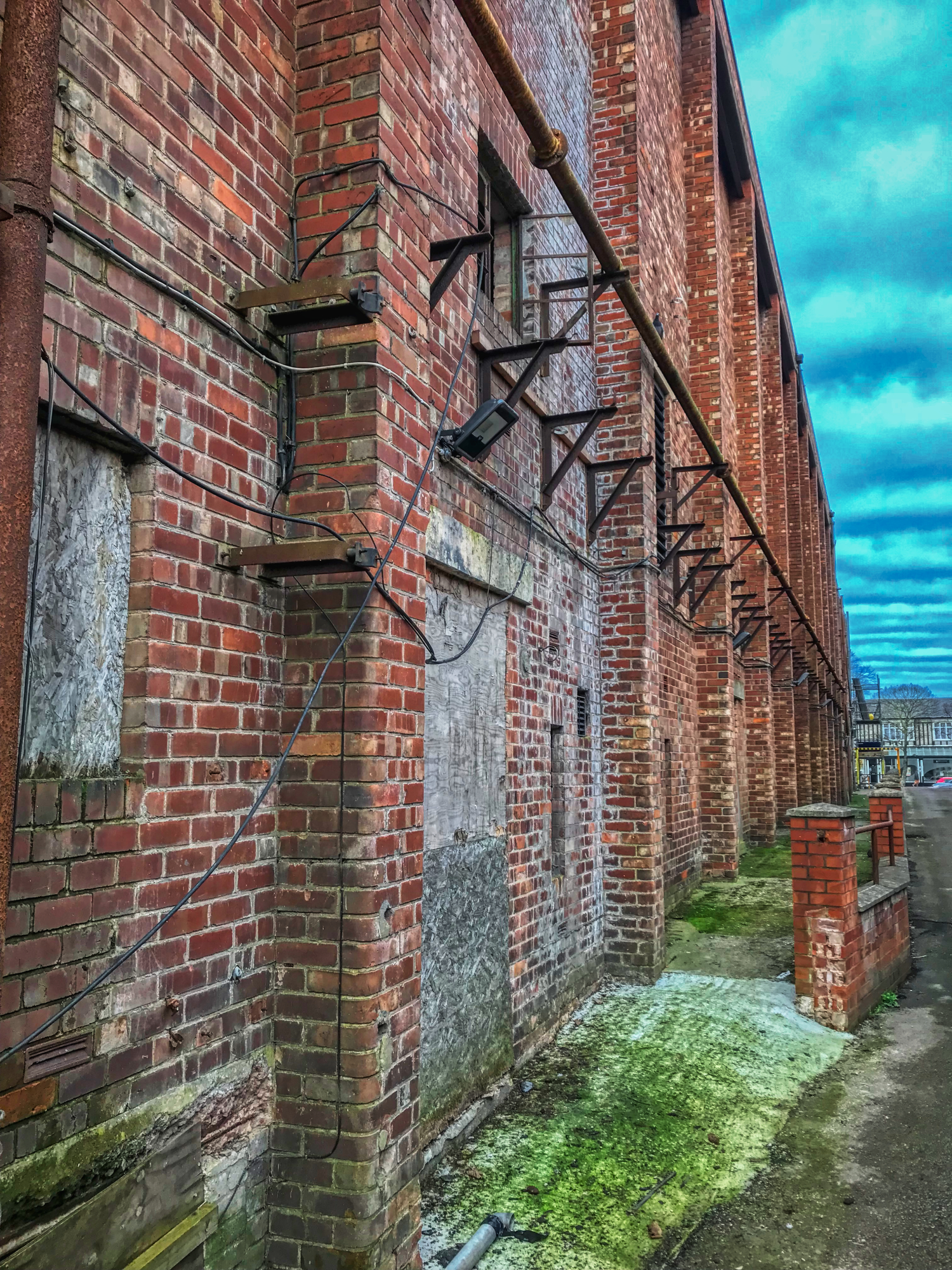 We snuck around the back searching for the way in. 'Everyone' had been there already and yet we found nothing.
"Where is this bastard access point?"
@anidiotexplores was starting to despair and began to check every possible suspect nook and cranny.
"Here", he yelled giving me a split second before disappearing through a small gap.
Someone had covered it up and intentionally disguised the hole. It happens frequently, the last explorer not wanting anyone else to visit thus claiming exclusive rights.
...Fucking idiots, who gives a shit about exclusivity?...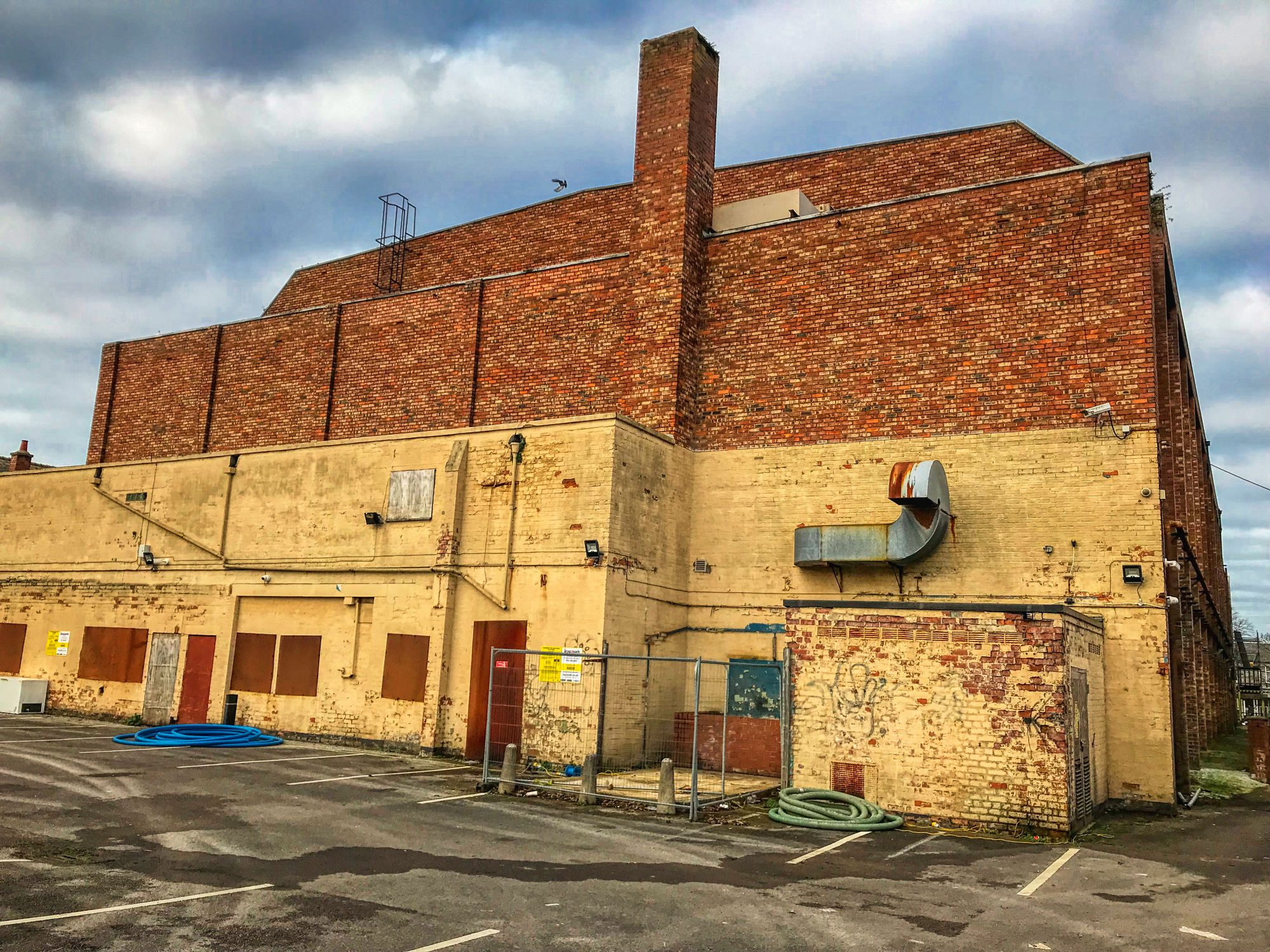 The hole was a little small but thankfully not 6 feet from the ground and relatively easy for even me to scramble through.
I breathed it immediately. That sour old musty smell one becomes accustomed to. It's like continuing south when you know she's not showered for three days, reluctantly diving for that most terrible of fruit.
So my metaphor may be a little wayward, but you get the idea?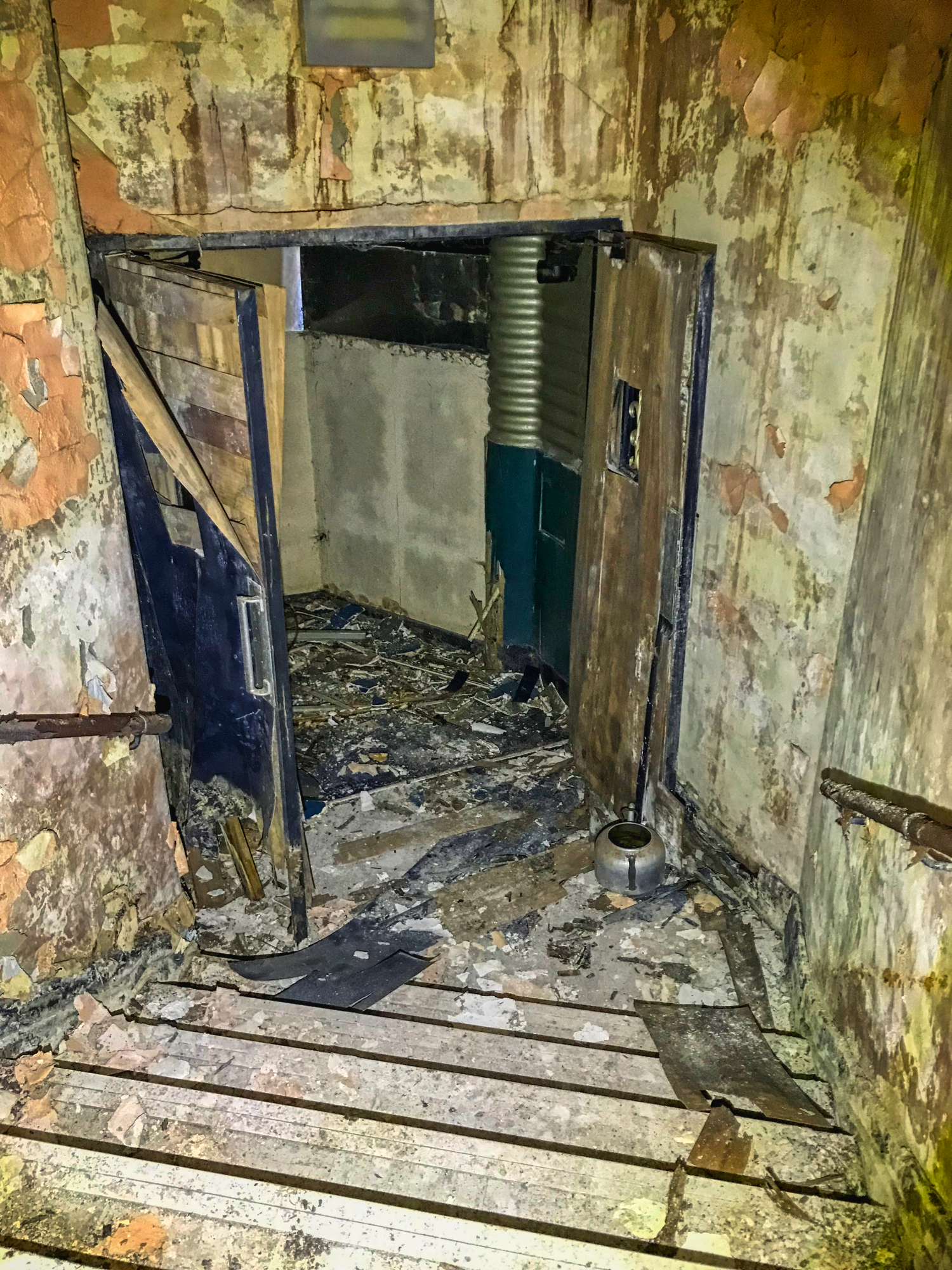 Down the stairs, I went into the dingy casino, round the bend, and then entered a passage crammed with broken ceiling parts and sharp objects just waiting to remove my eyeballs.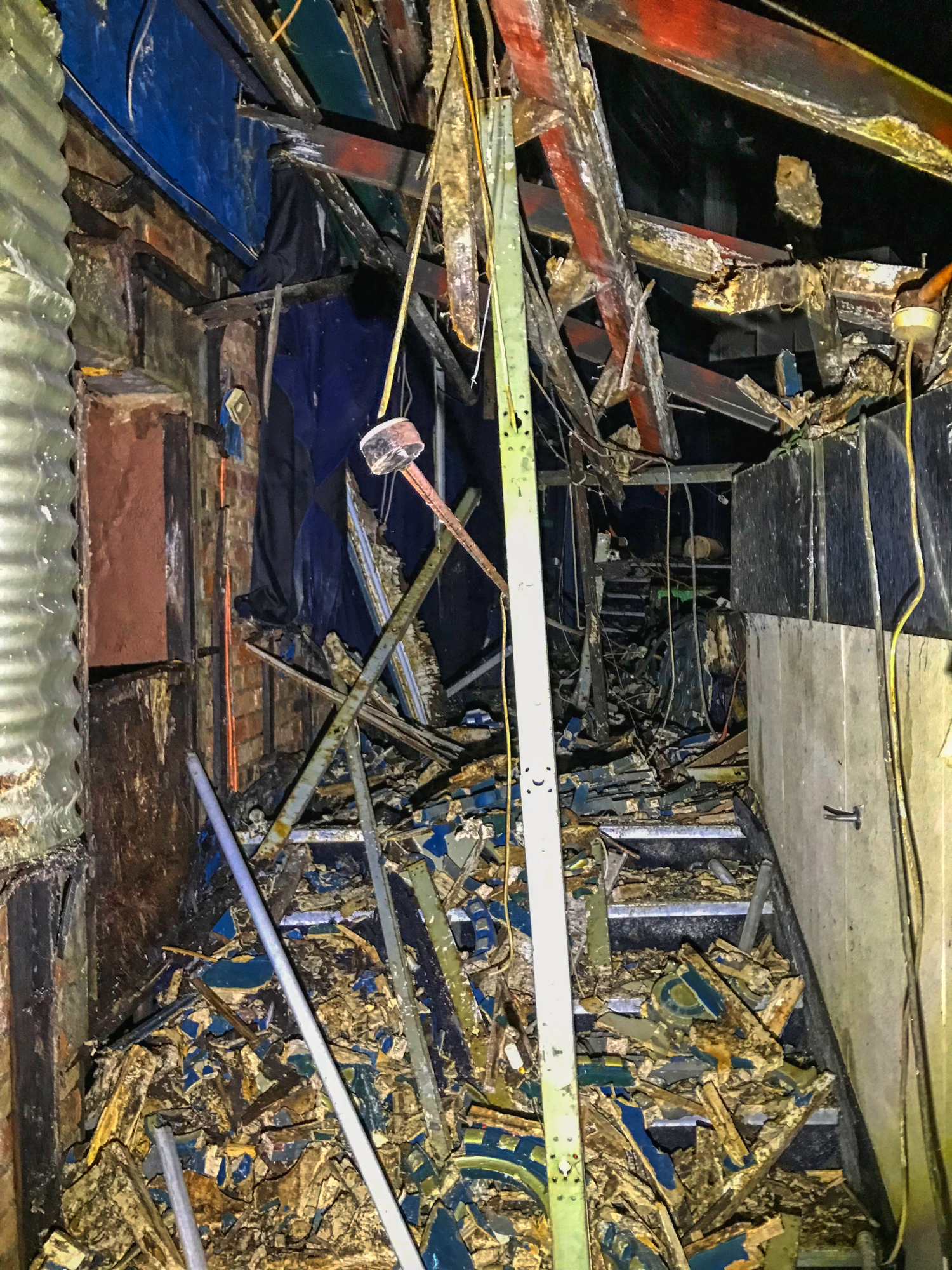 It did appear that half of the ceiling was now lying in pieces beneath my feet.
Trying to keep my footing, I have memories of a fully carpeted floor that collapsed quite often with your feet sinking deep.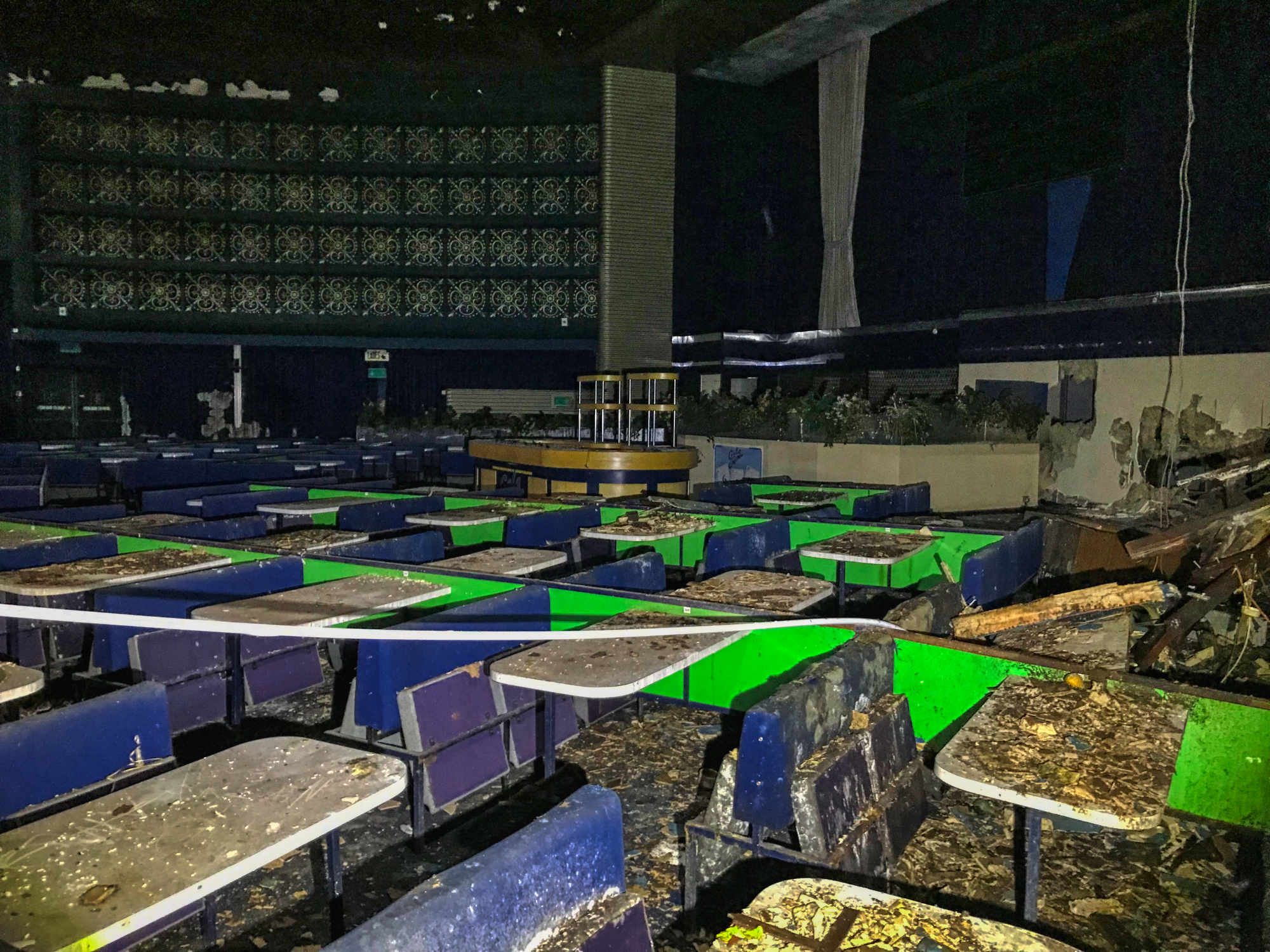 It was huge in there, with tables as far as I could see. Rare is the time when my light is not enough to act as a huge floodlight.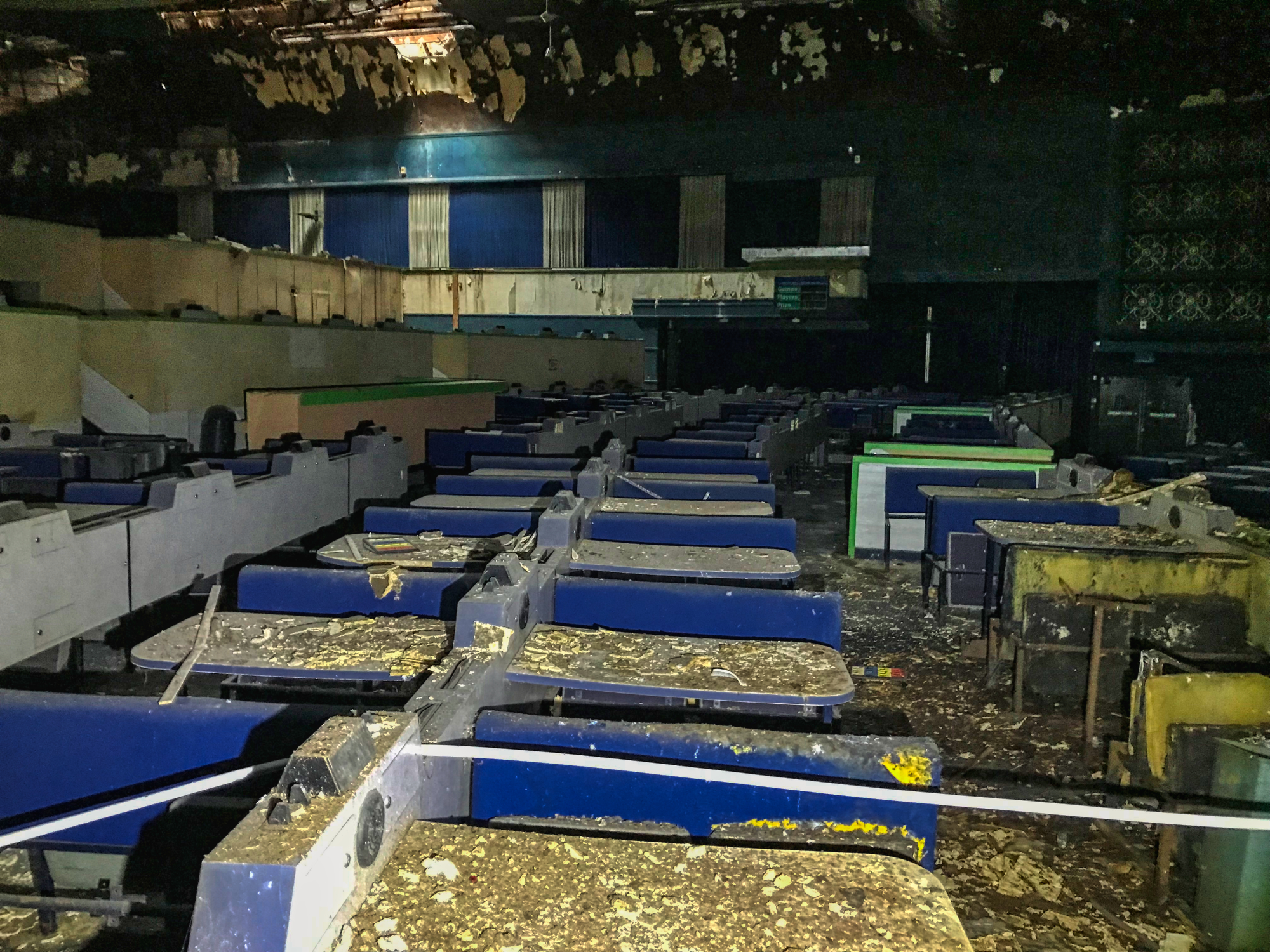 In several of my shots, I felt myself holding the phone very still as the light was inadequate to take in the sheer vastness I was seeing.
Gaps were to be found in the ceiling with light flooding through, yet not enough to remove the gloom.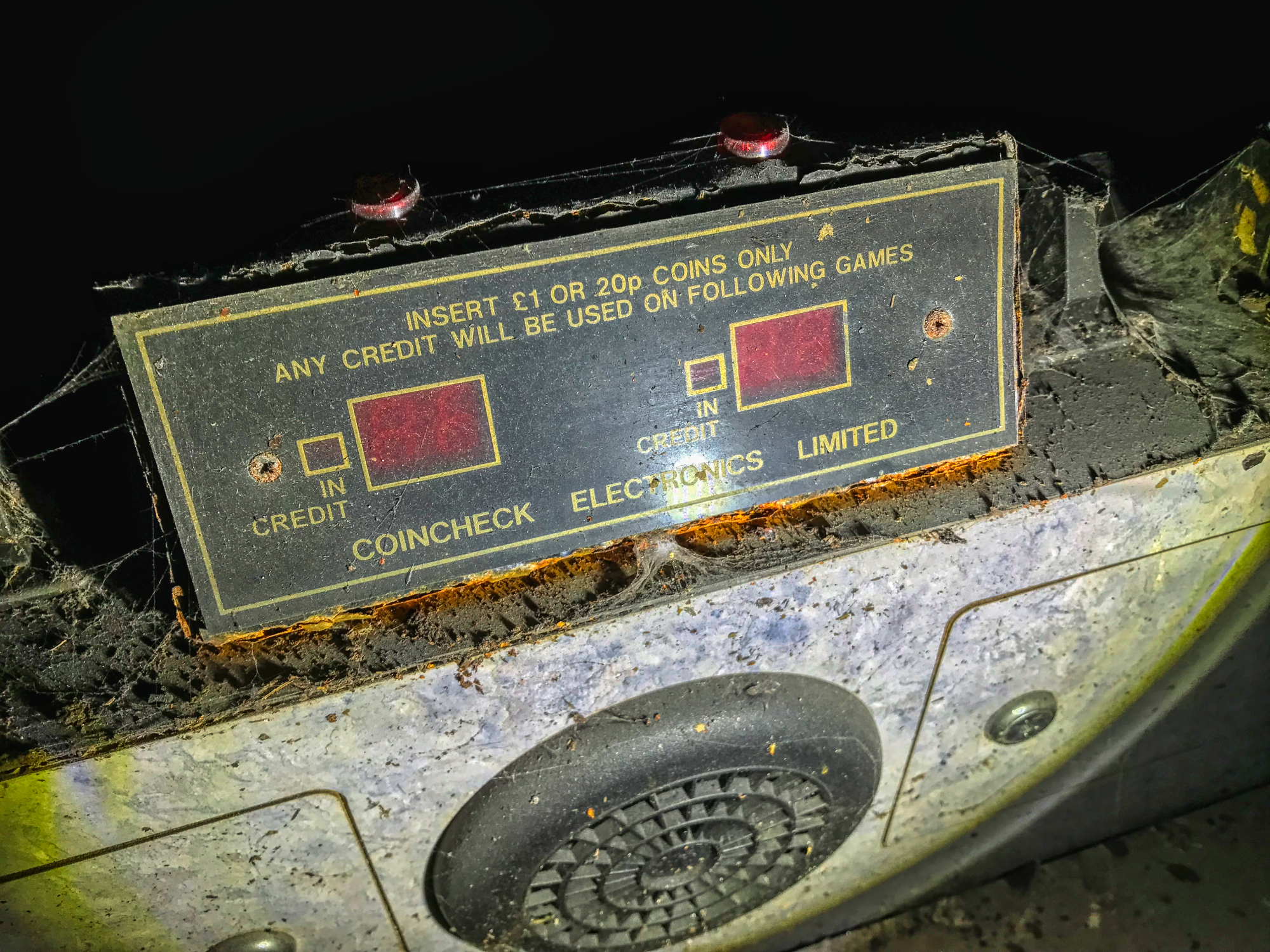 I had not brought any coins, but would not have inserted them anyway. It's been some time since a £1 passed through it.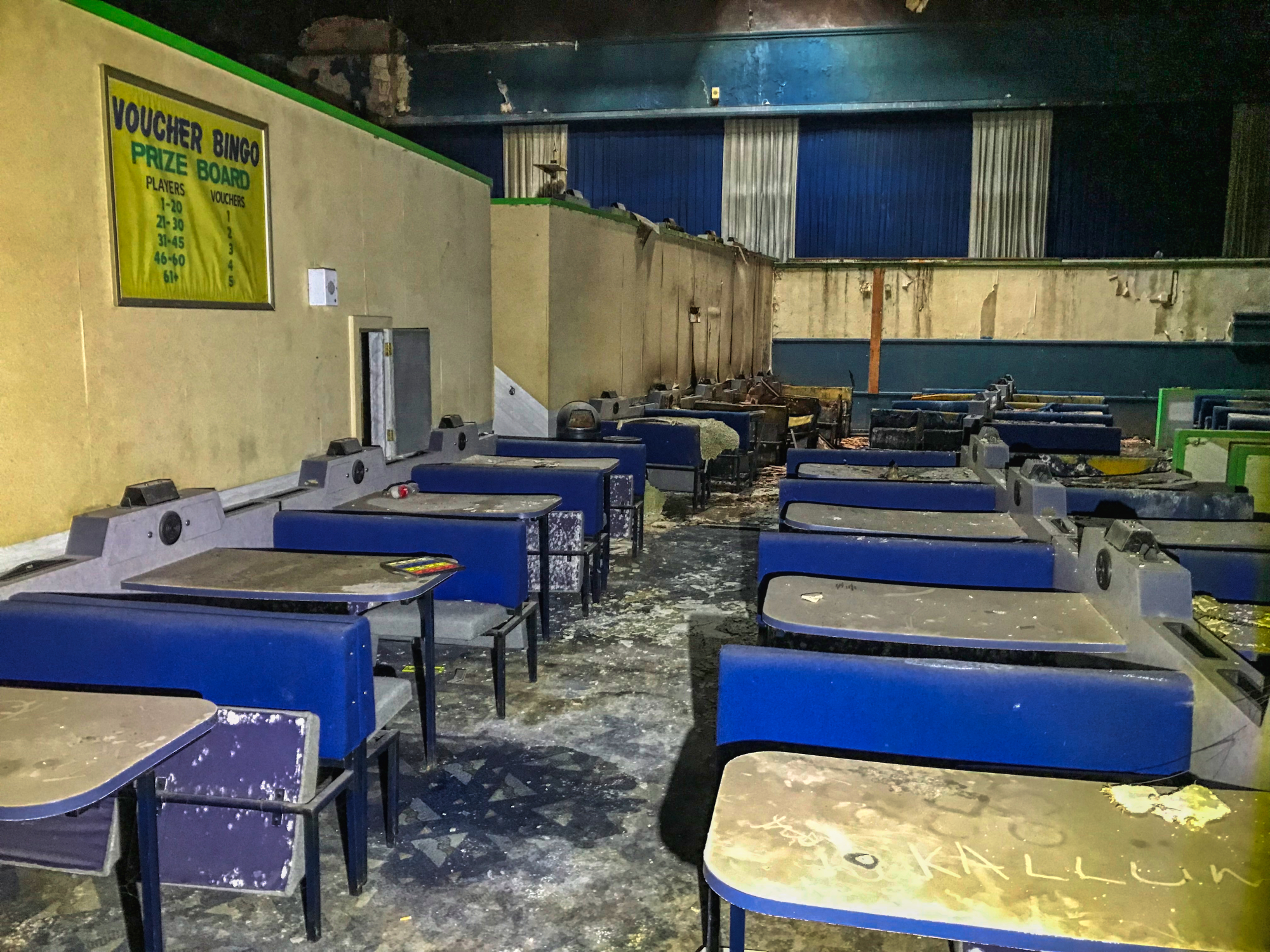 That floor looks stable but I was not trusting it one little bit. I had already had my foot stuck a couple of times.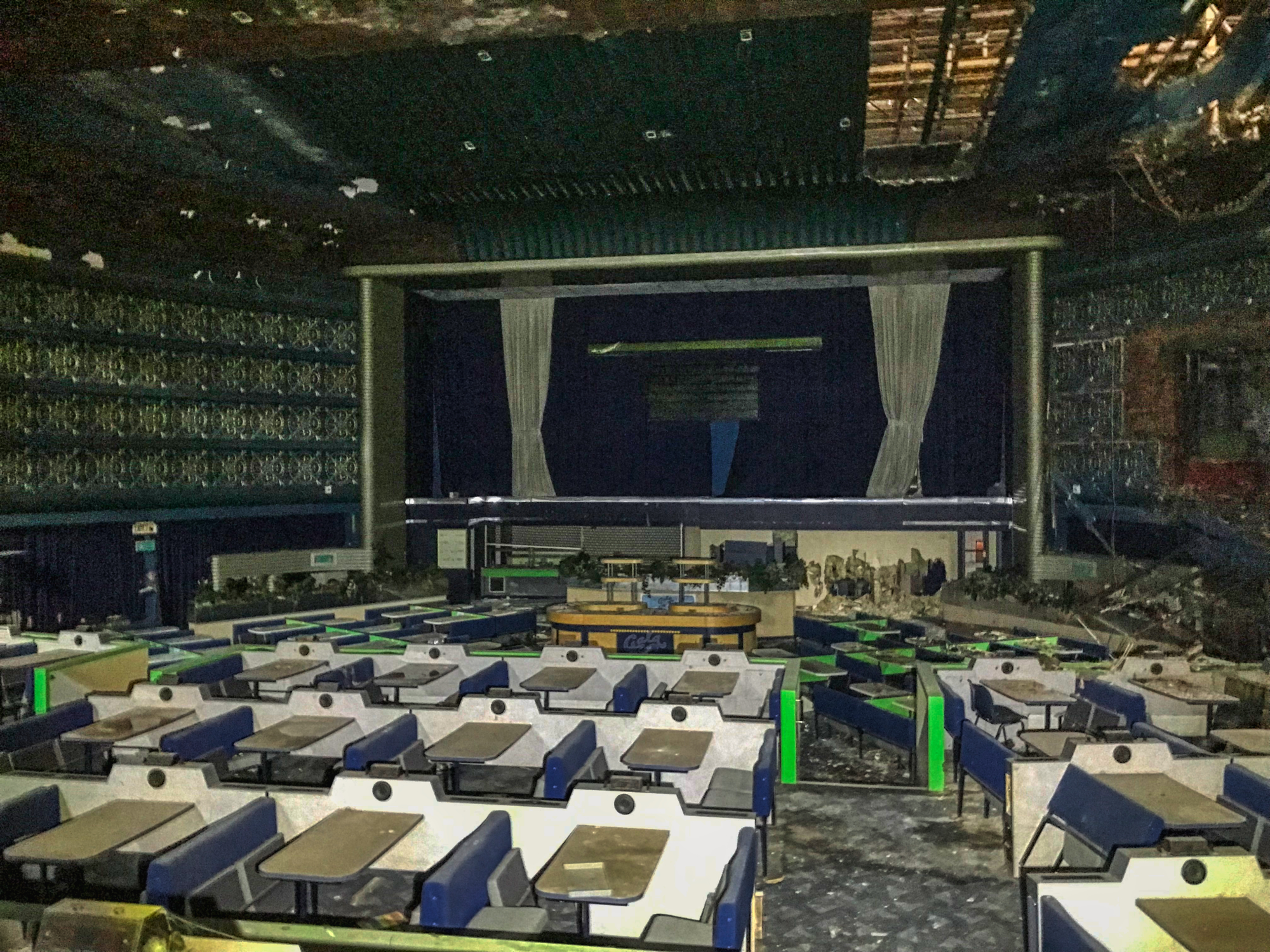 Rare is it for me to look upon such huge places. The stage would have hosted cheesy entertainers once.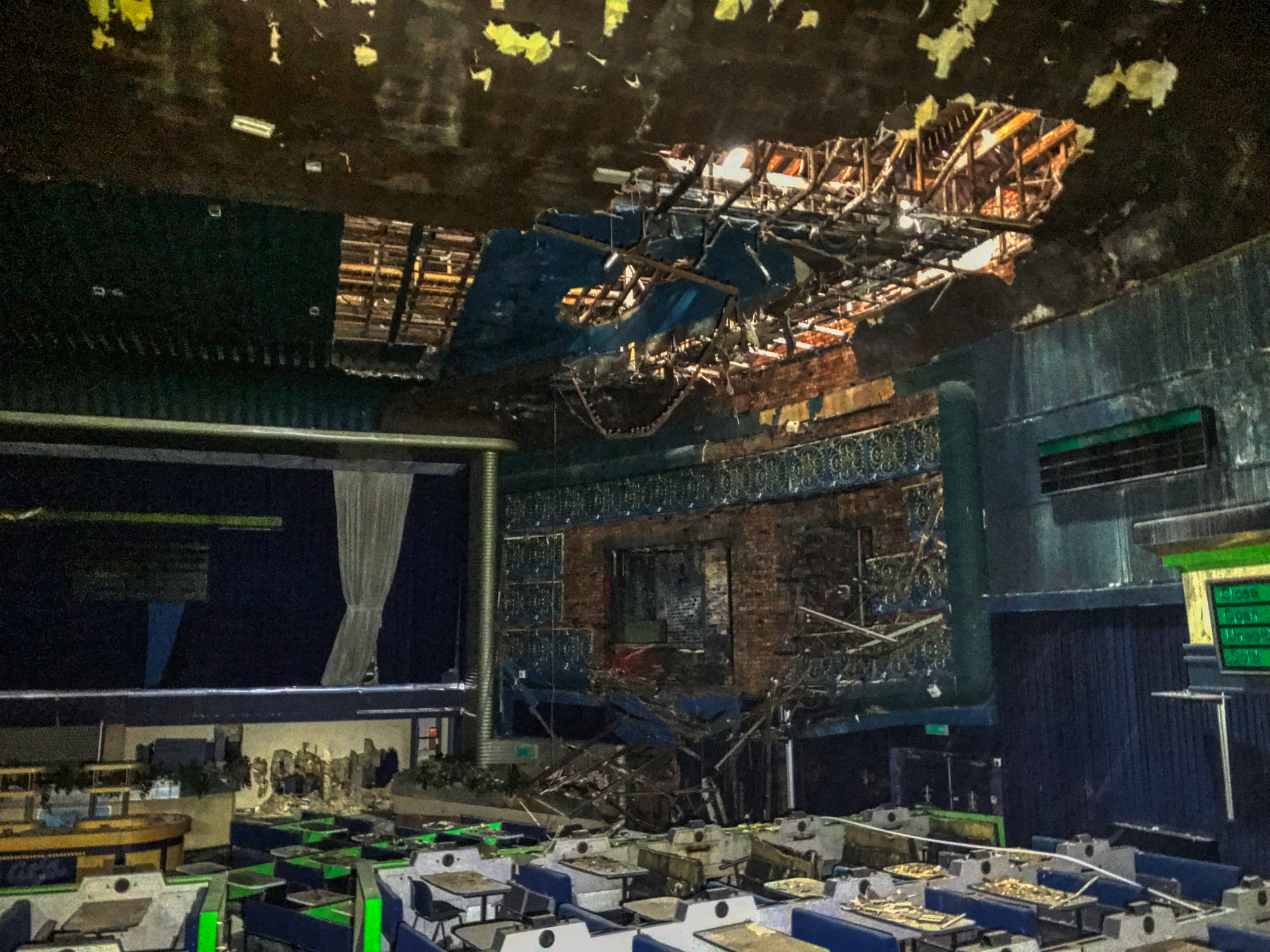 To the right is where we entered; possibly the most decrepit part of the entire Casino.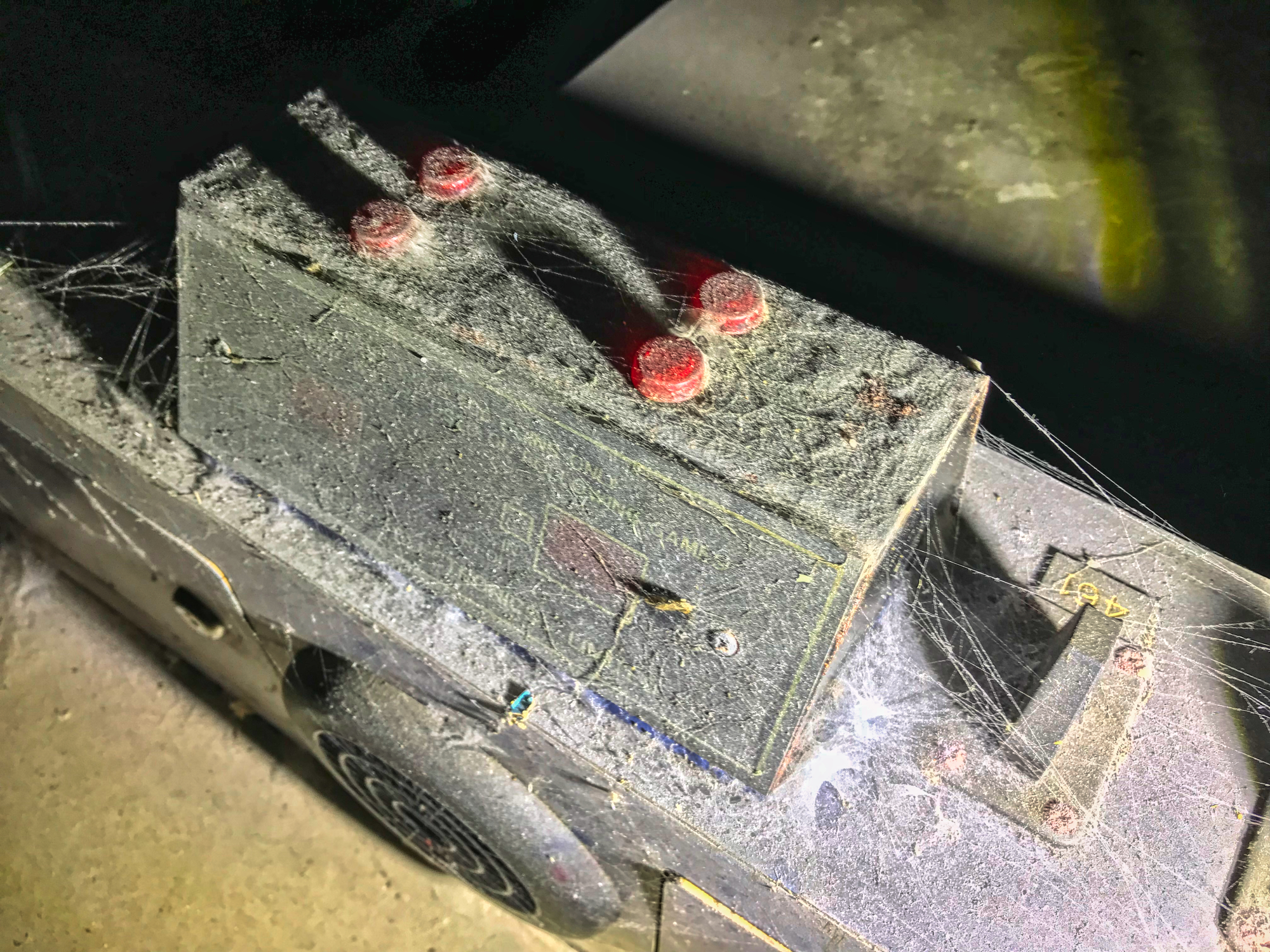 This one is much more cobwebbed than the last.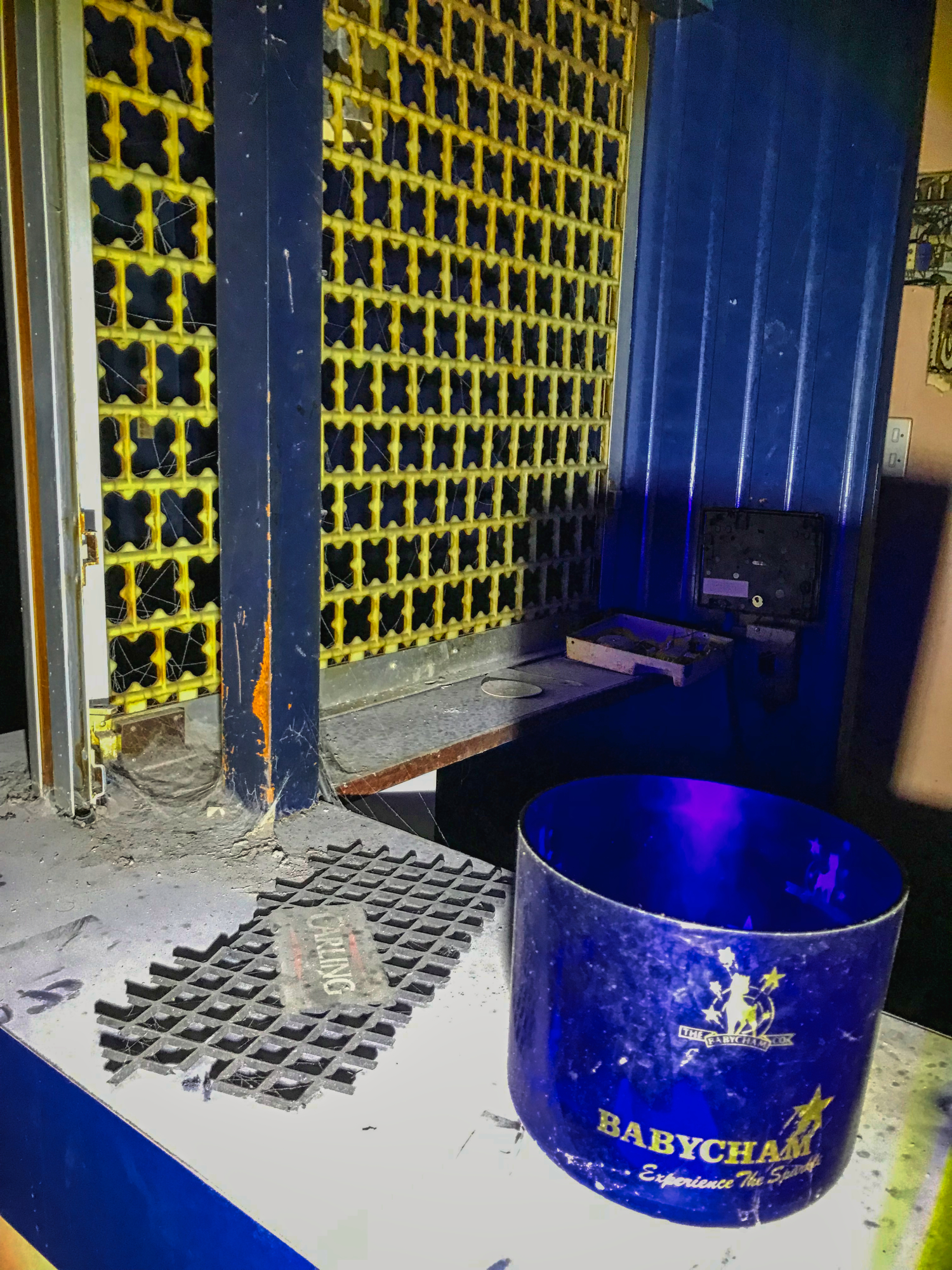 Does anyone drink that crap anymore?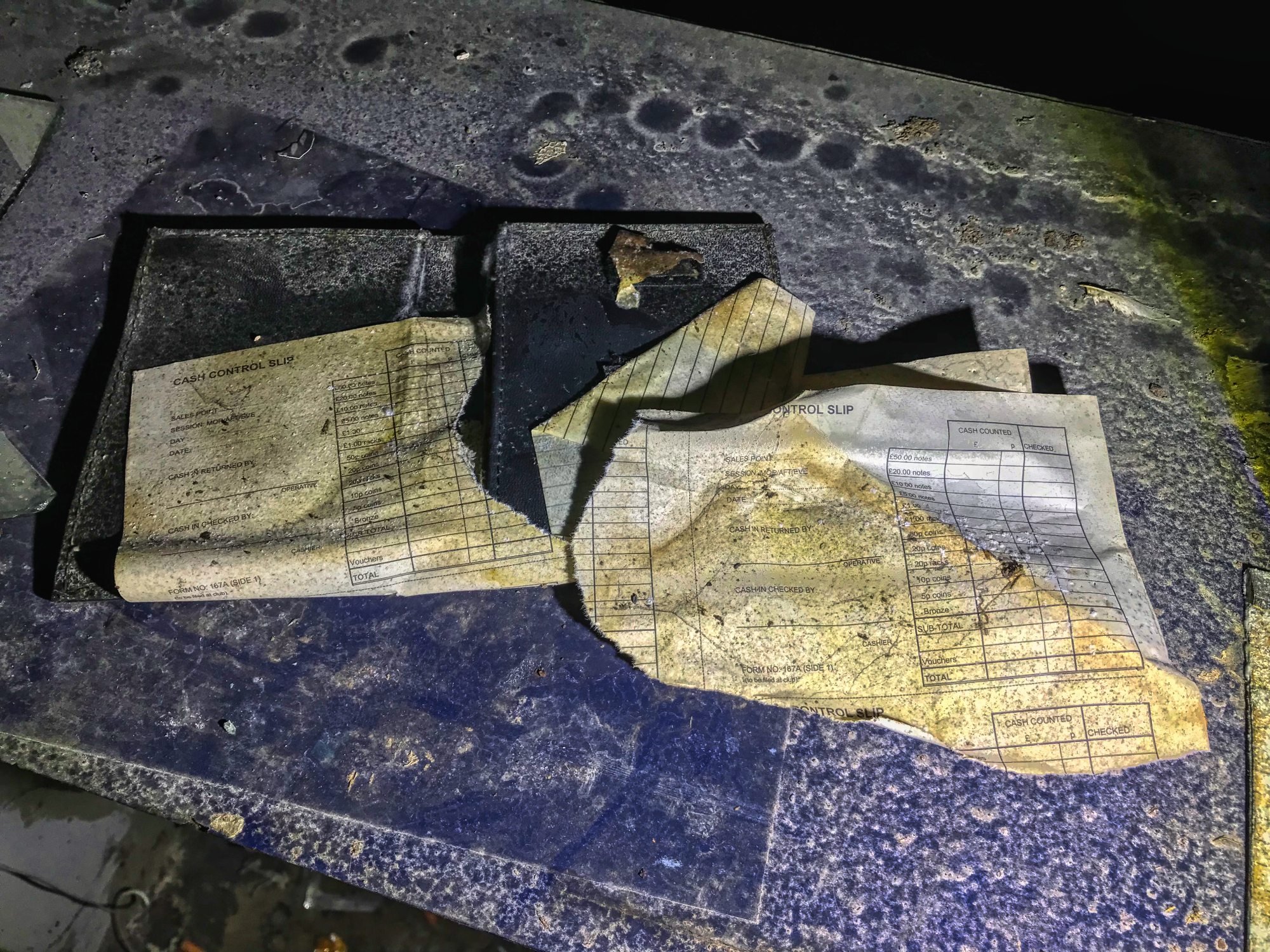 I searched in earnest for paperwork, records, and anything of interest. Not much was forthcoming.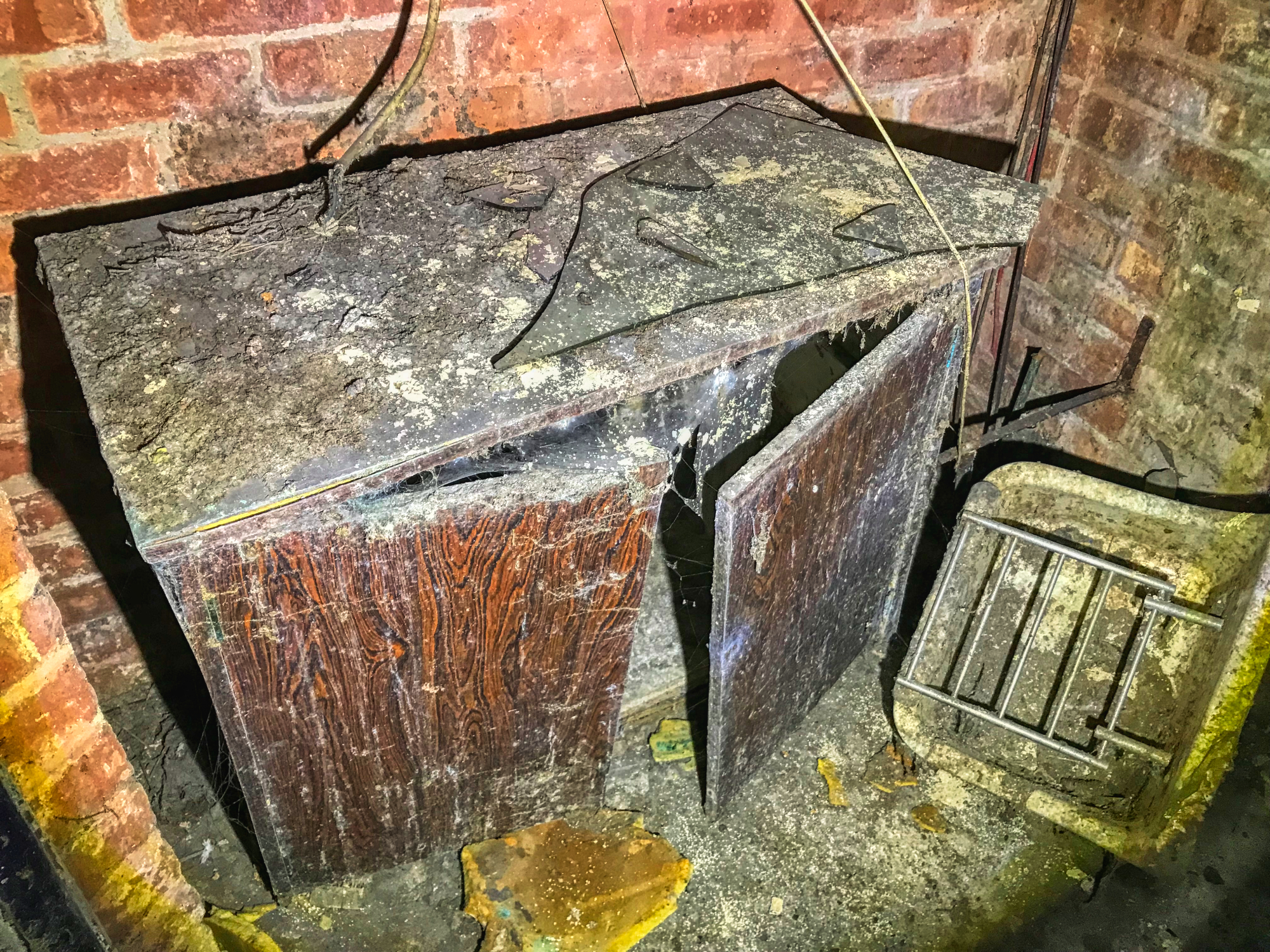 How many decades has this been left standing? At least one...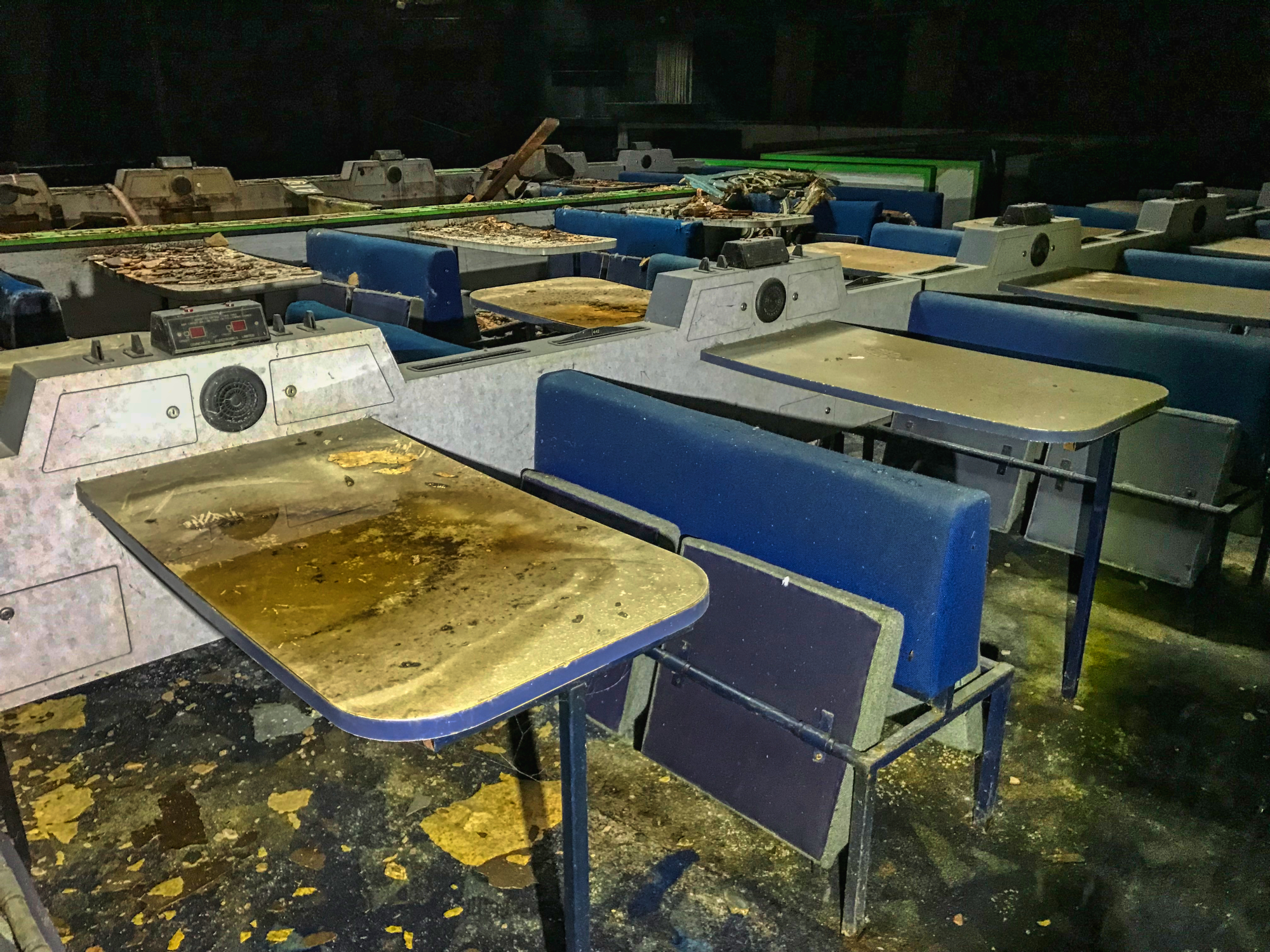 The little old dears would sit here and listen for 'clickety-click, 66'.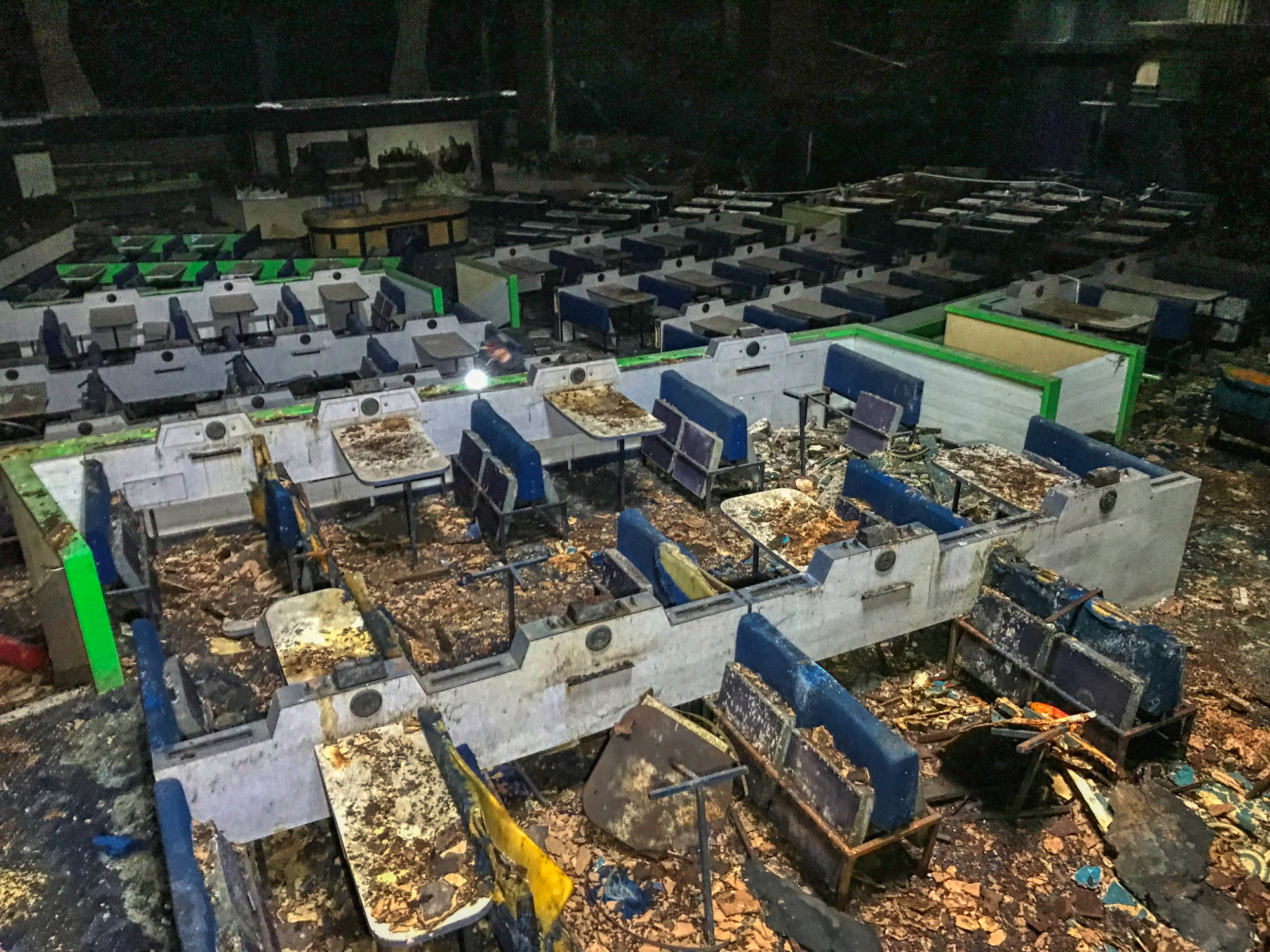 If you can gain a vantage point, then you can get a better shot. That was my intention. The lack of light was not helping the clarity much.
It was quite a buzz being in there, though I feel the intention of this sticker is aimed somewhere else.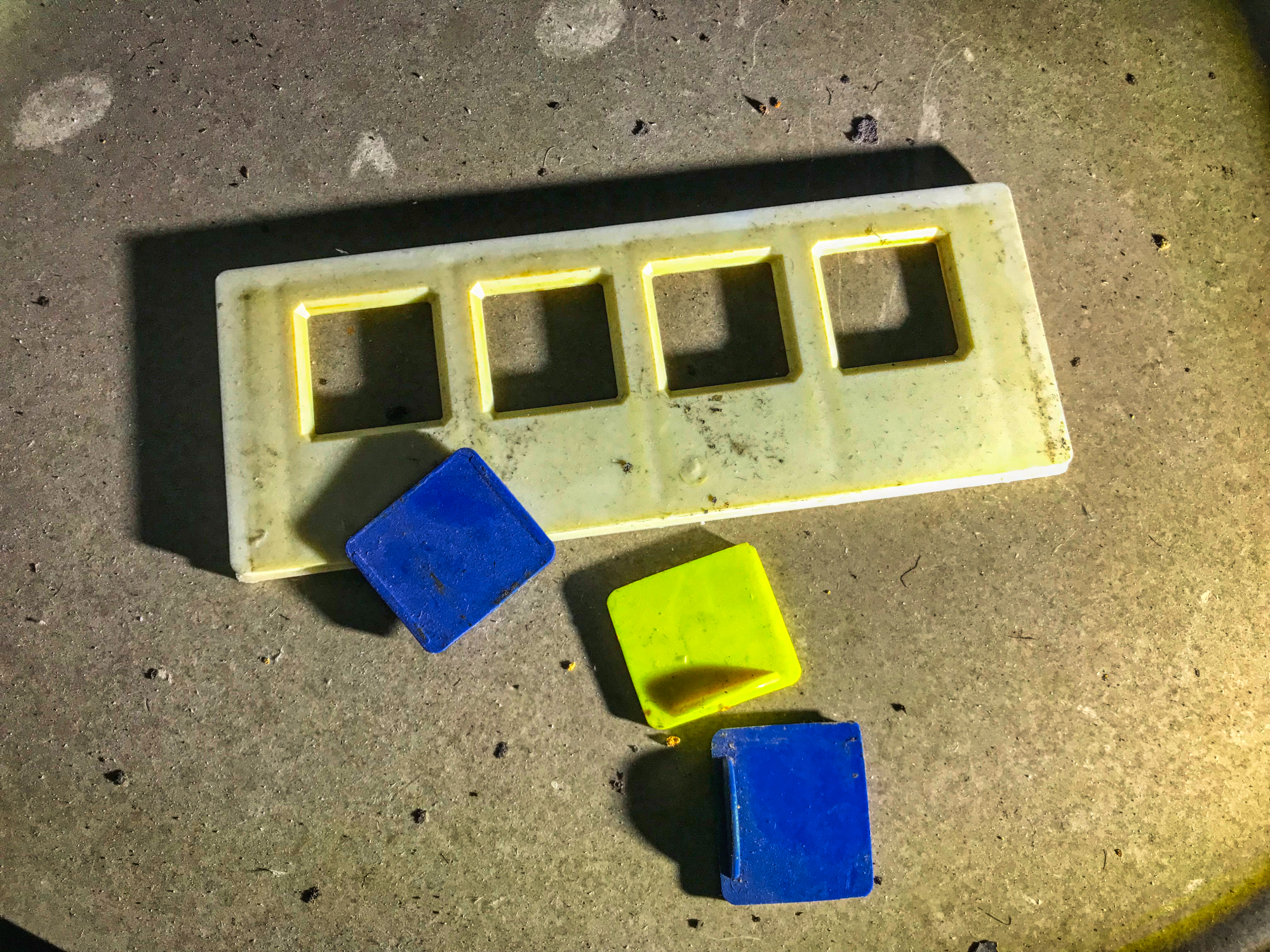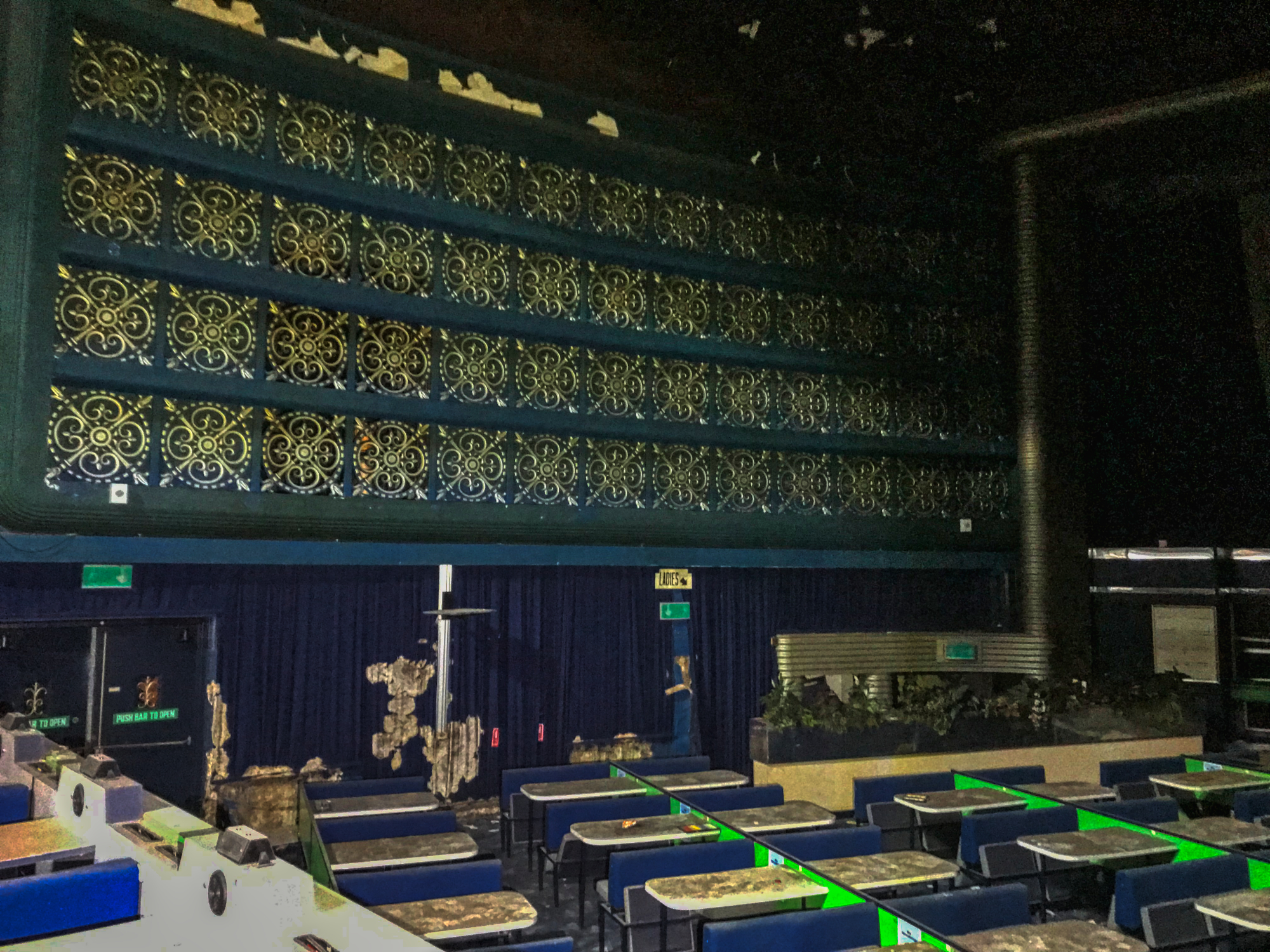 They did build things on a grand scale in those days. You can see why it's named 'Grand'.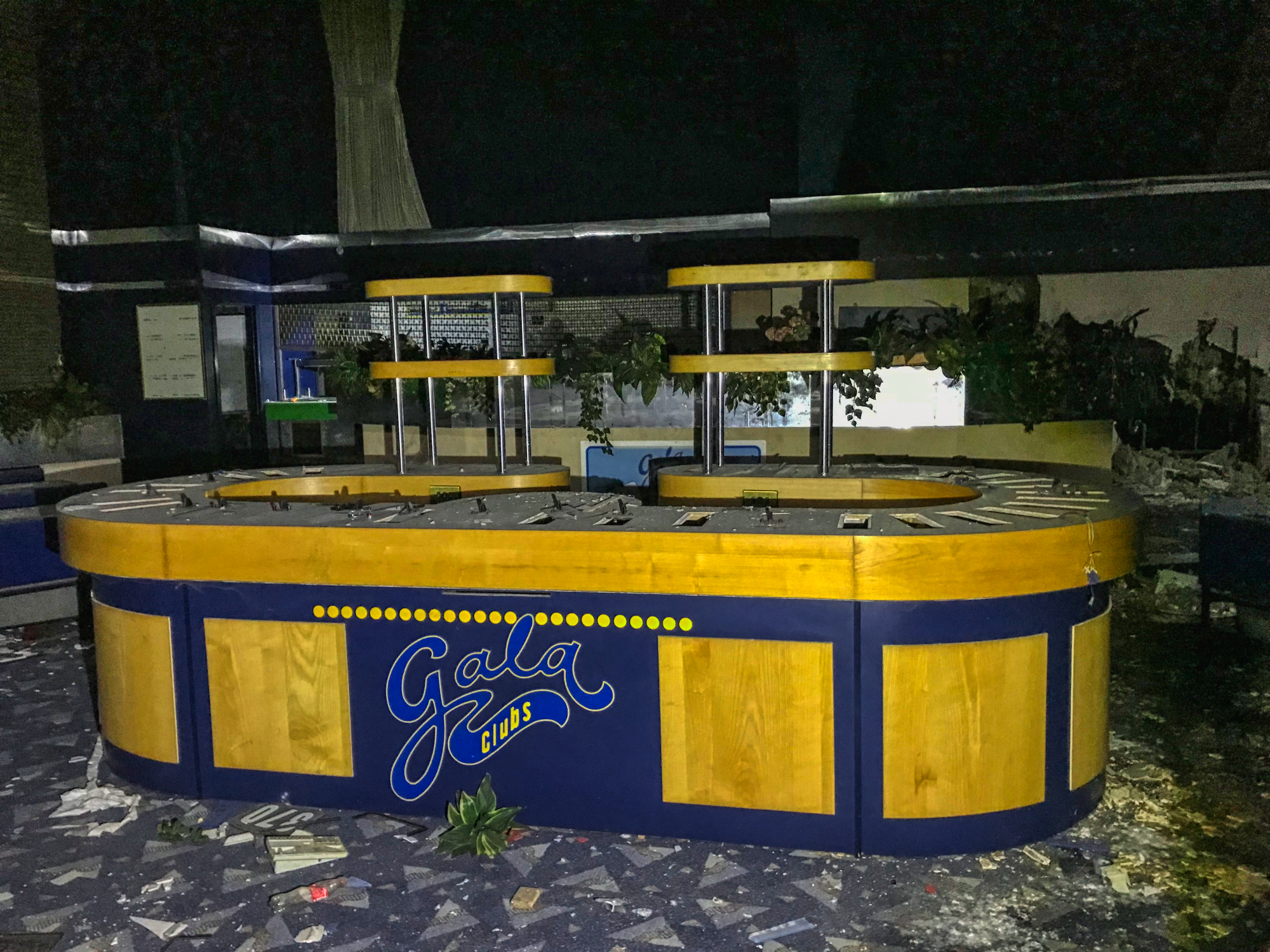 Gala rules the Bingo halls today in the UK. This one must not have been cutting the mustard financially.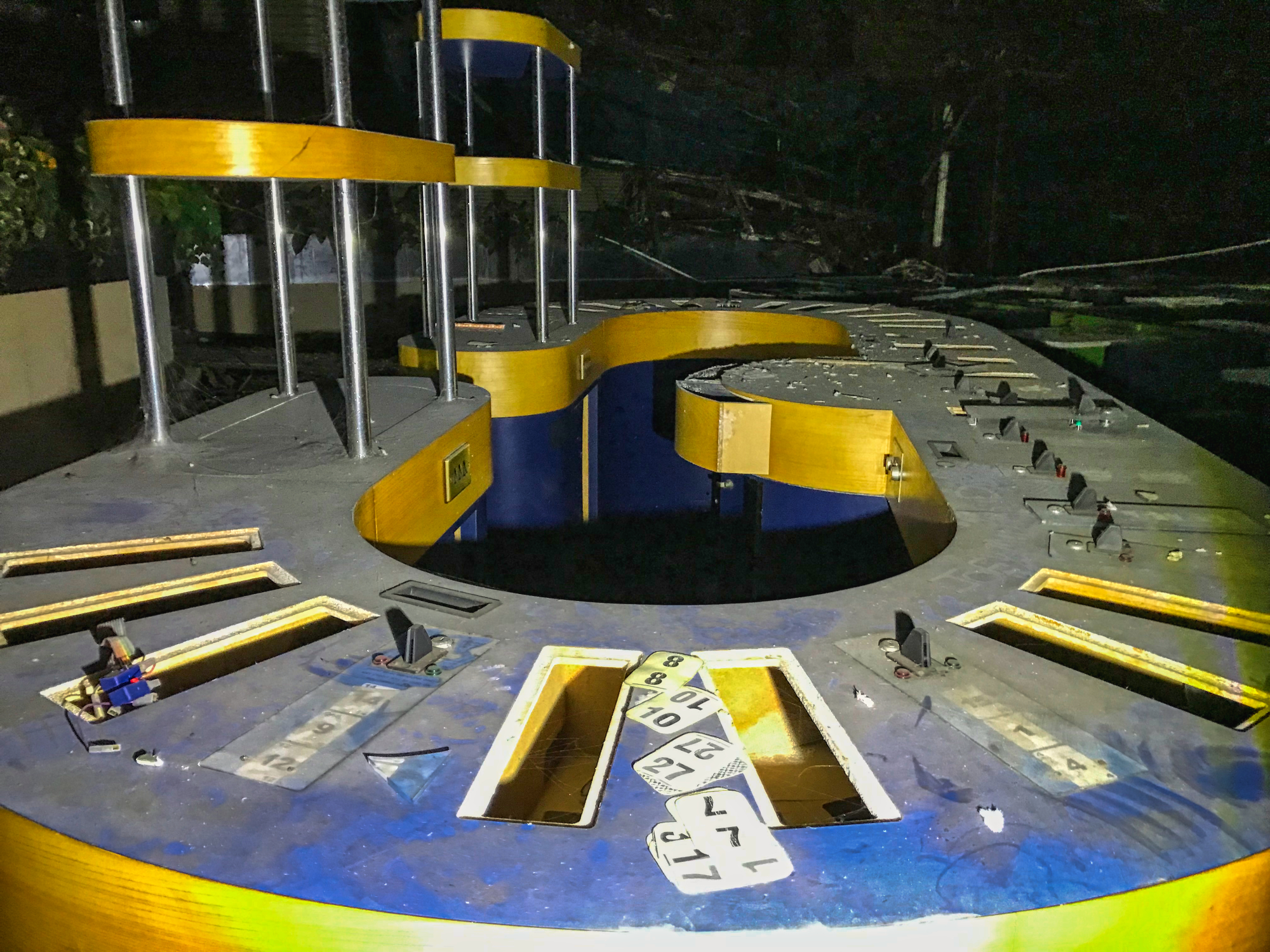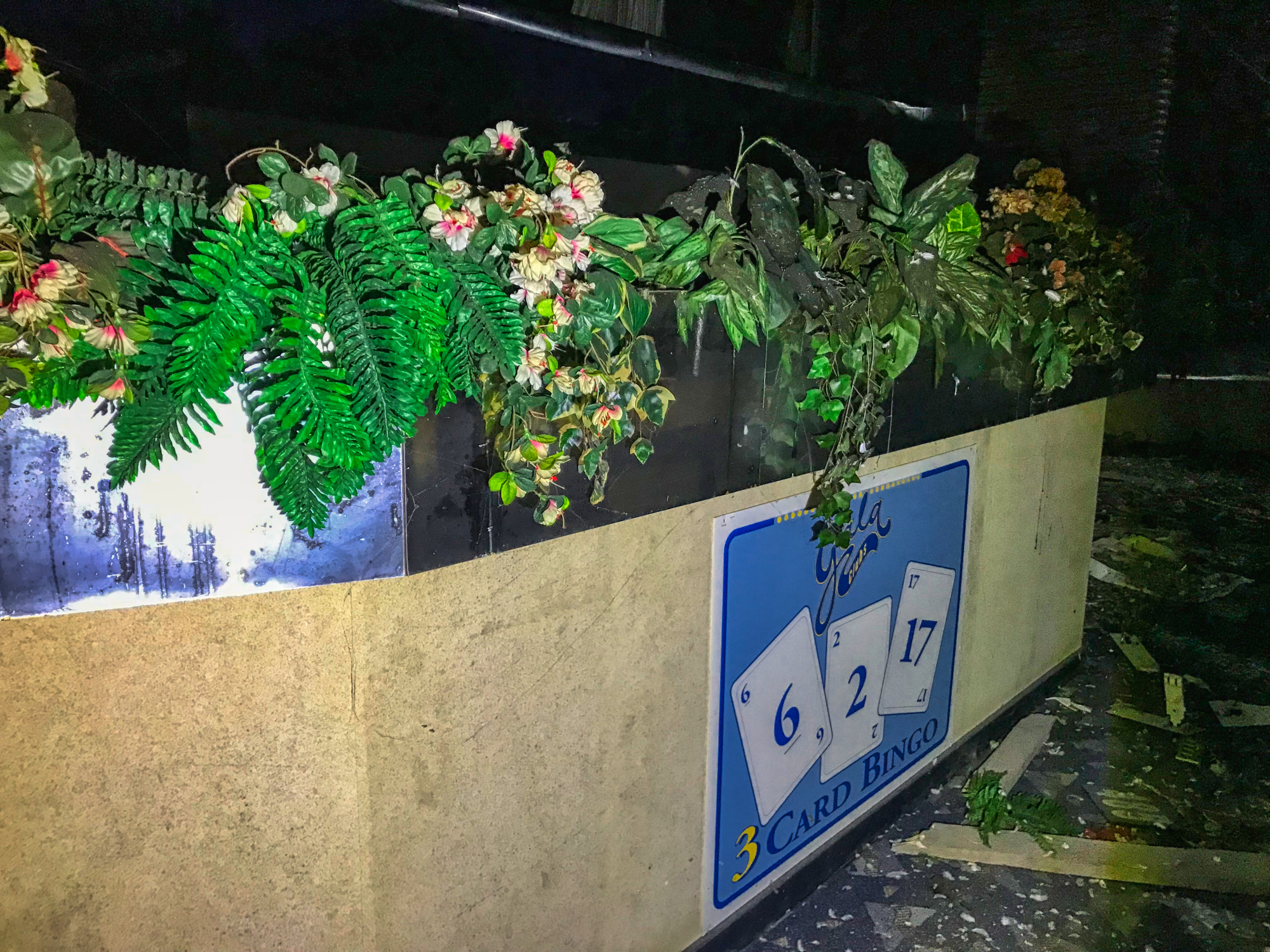 Real flowers…, what do you think?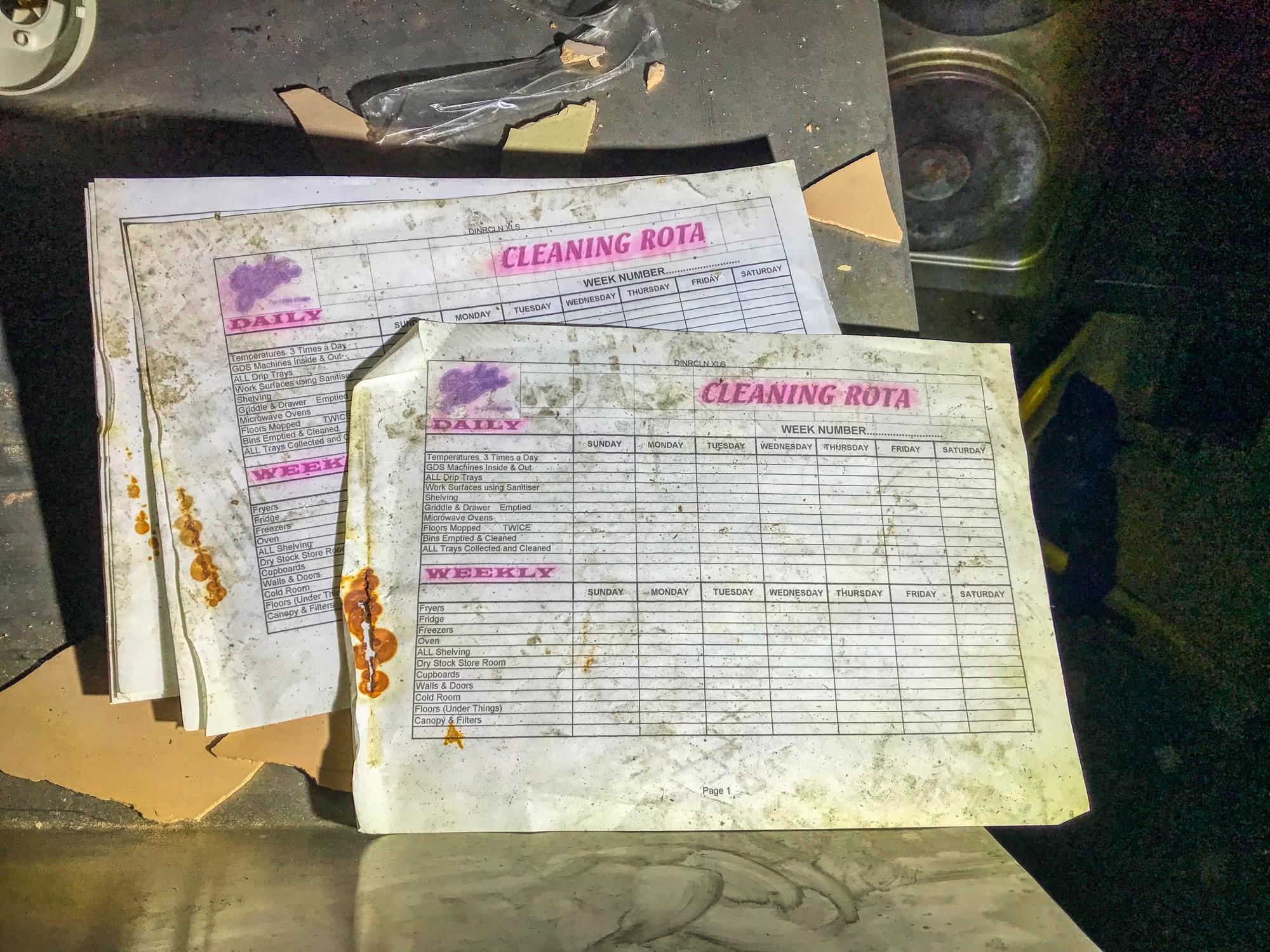 The cleaning rota sheets are empty. Does this mean they never cleaned up?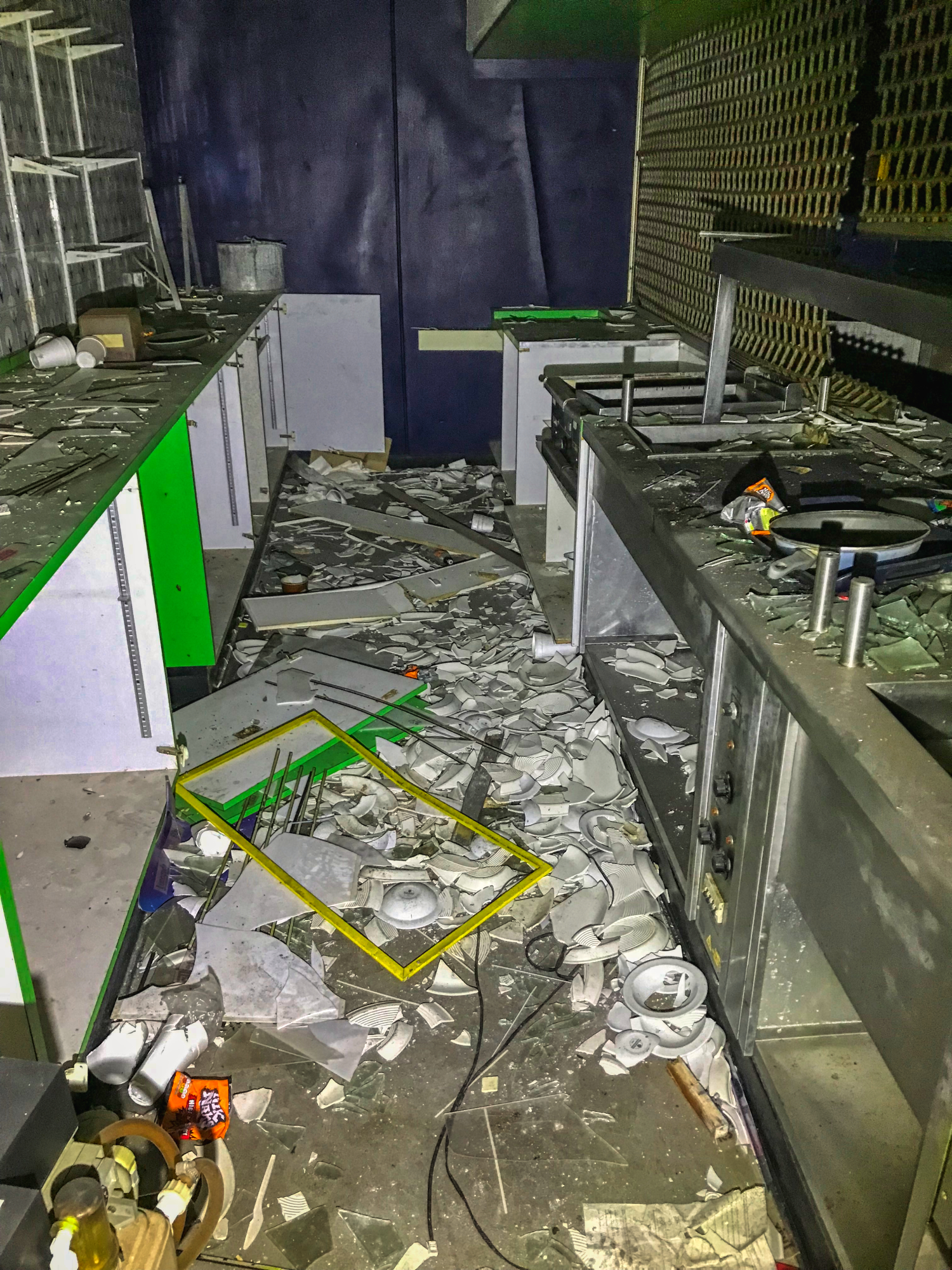 You can always tell when a location is on the TourBus. Need I say more?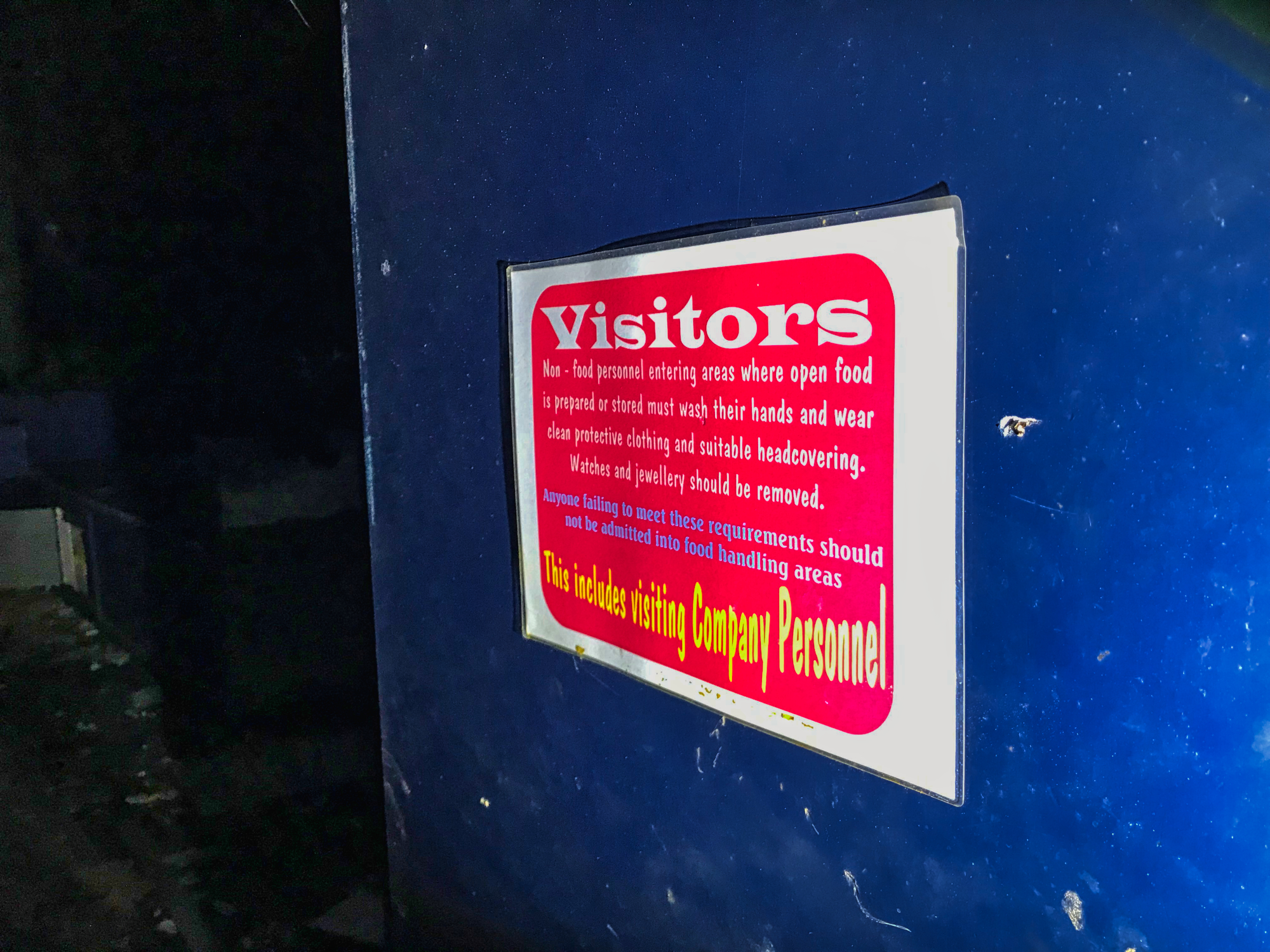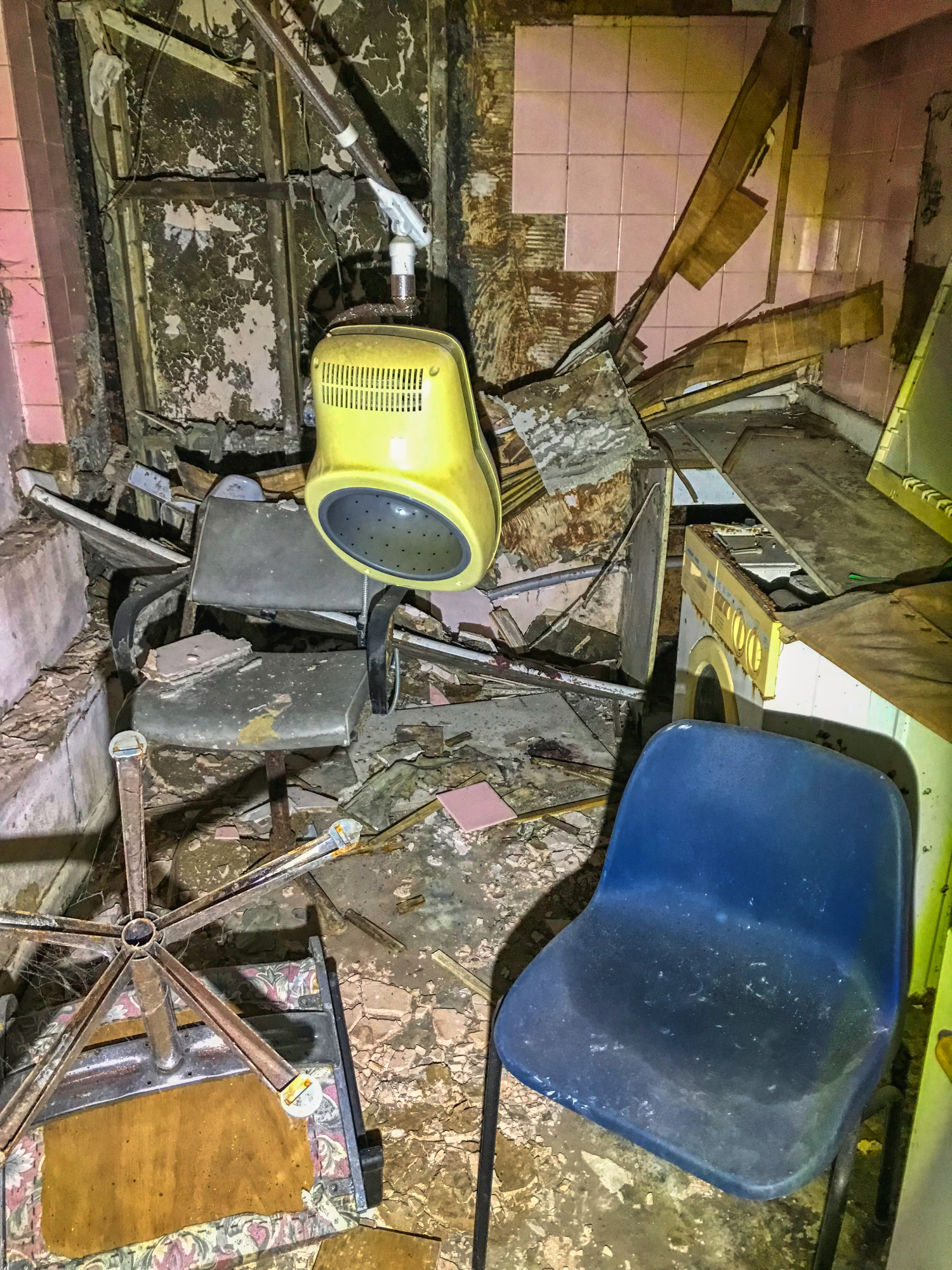 Is that some kind of industrial hairdryer?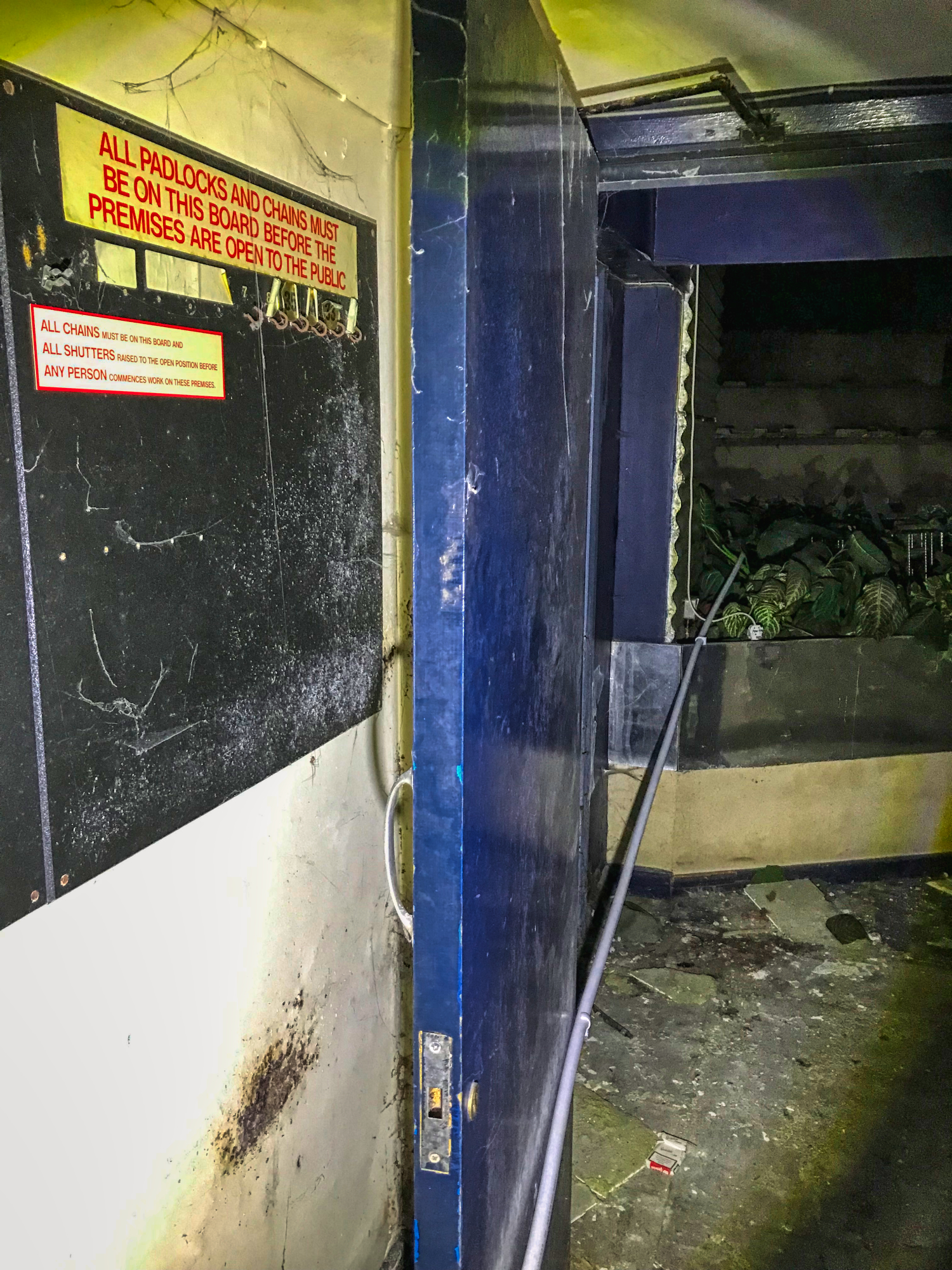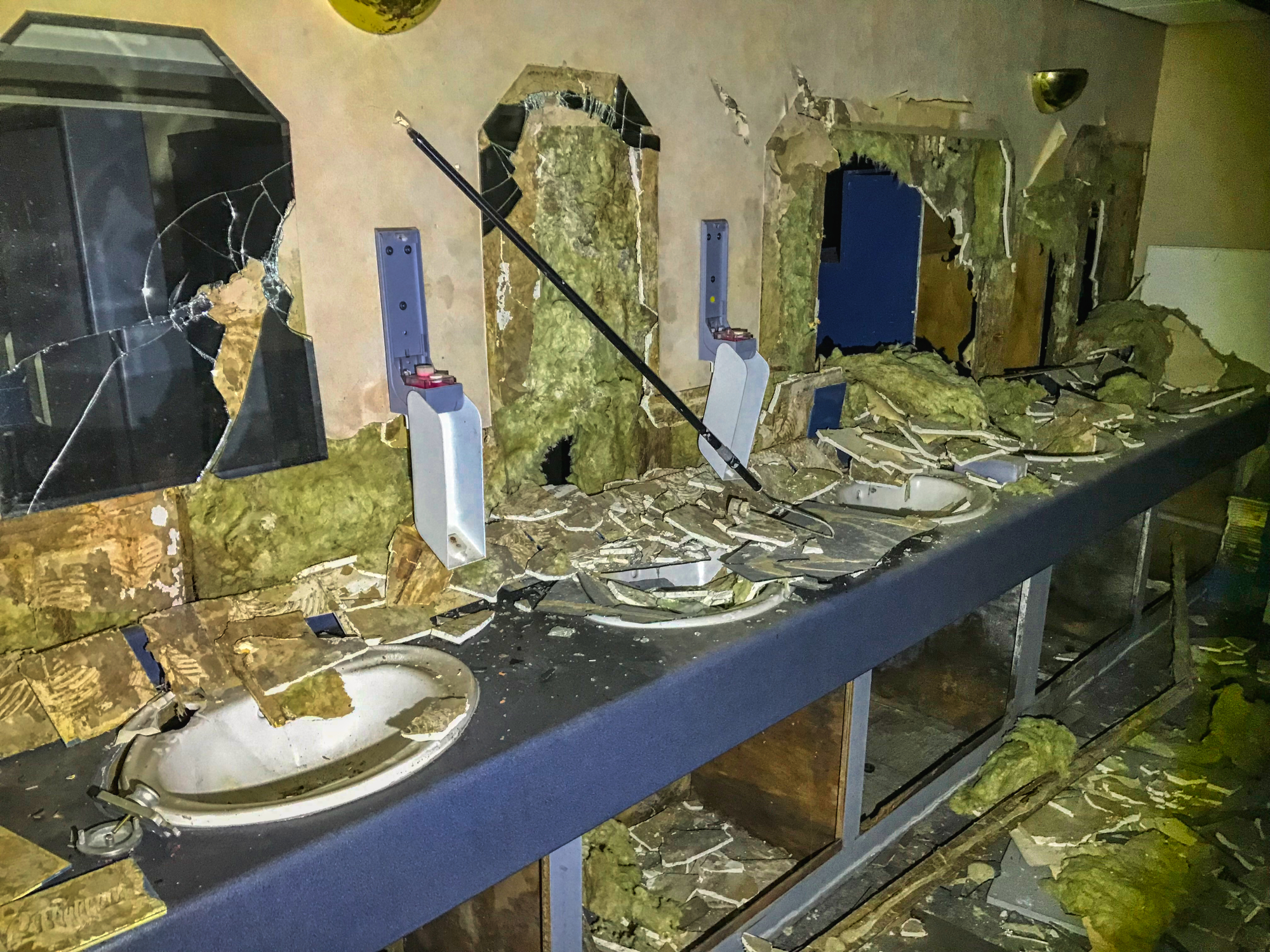 Toilets; completely broken and gutted.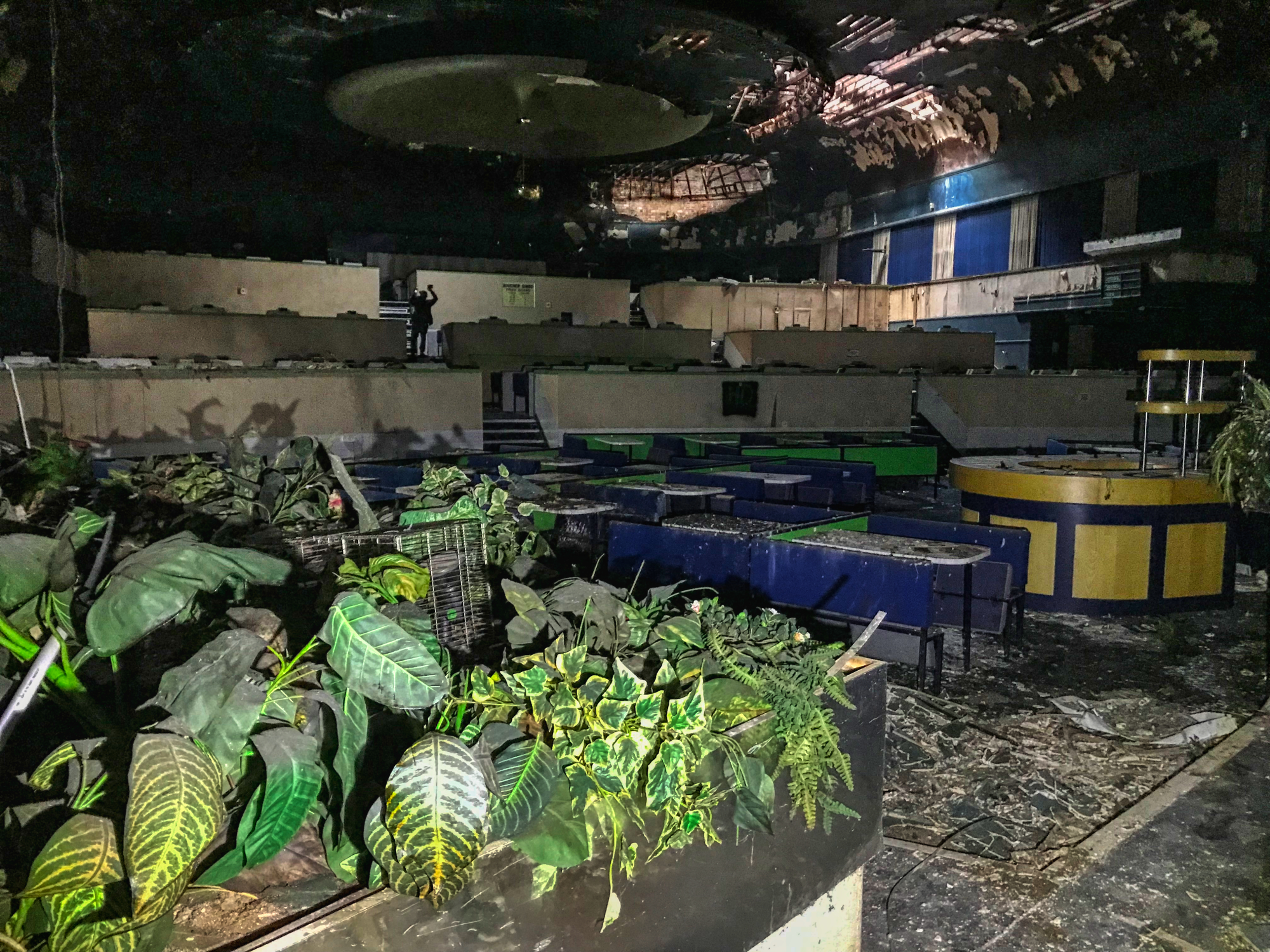 @anidiotexplores is not jumping around with joy on the distant horizon, but probably doing one of his 'Live feeds'. Whatever...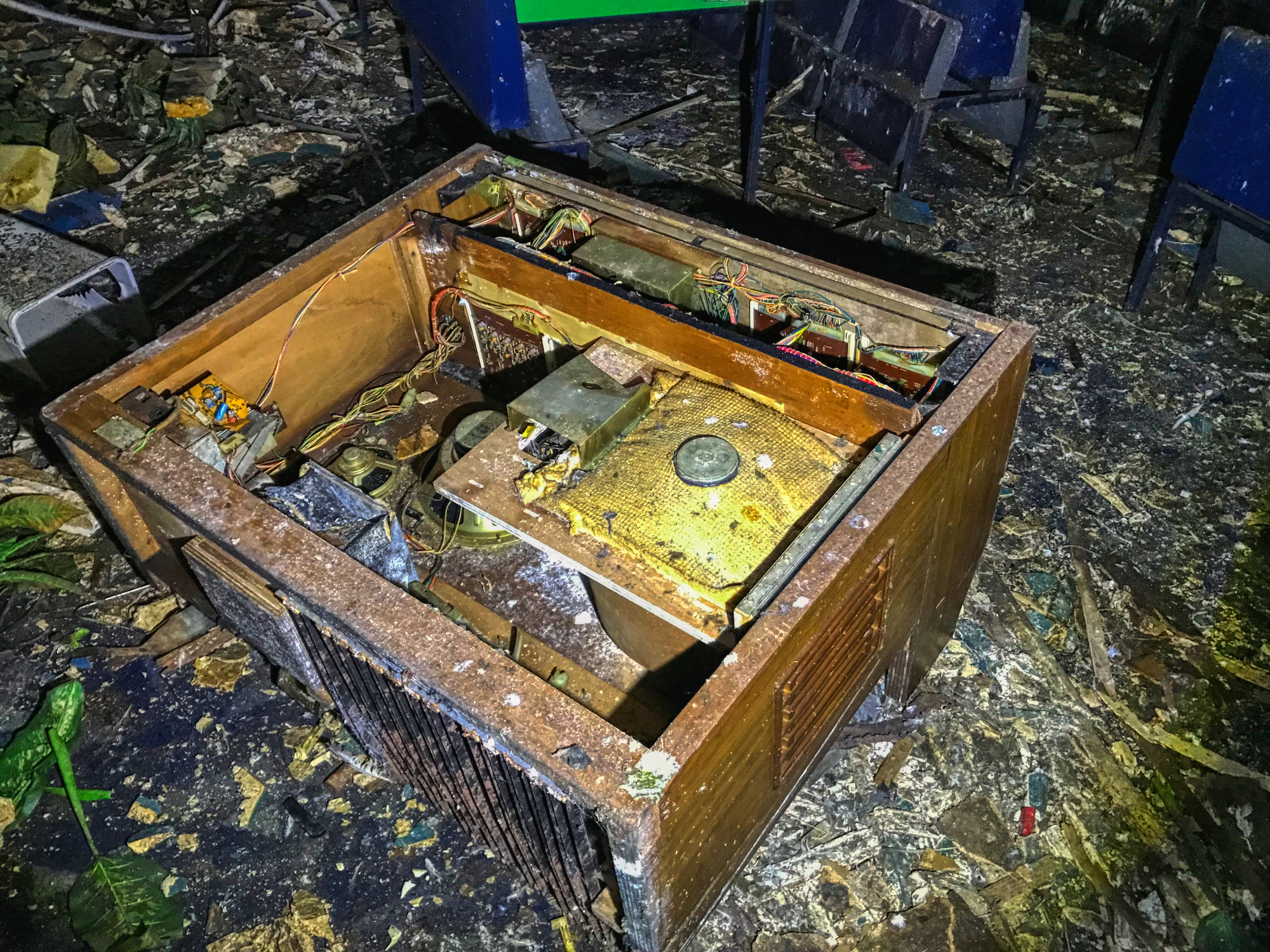 It was some kind of amplification unit, but I wasn't going to haul it upright to check any further.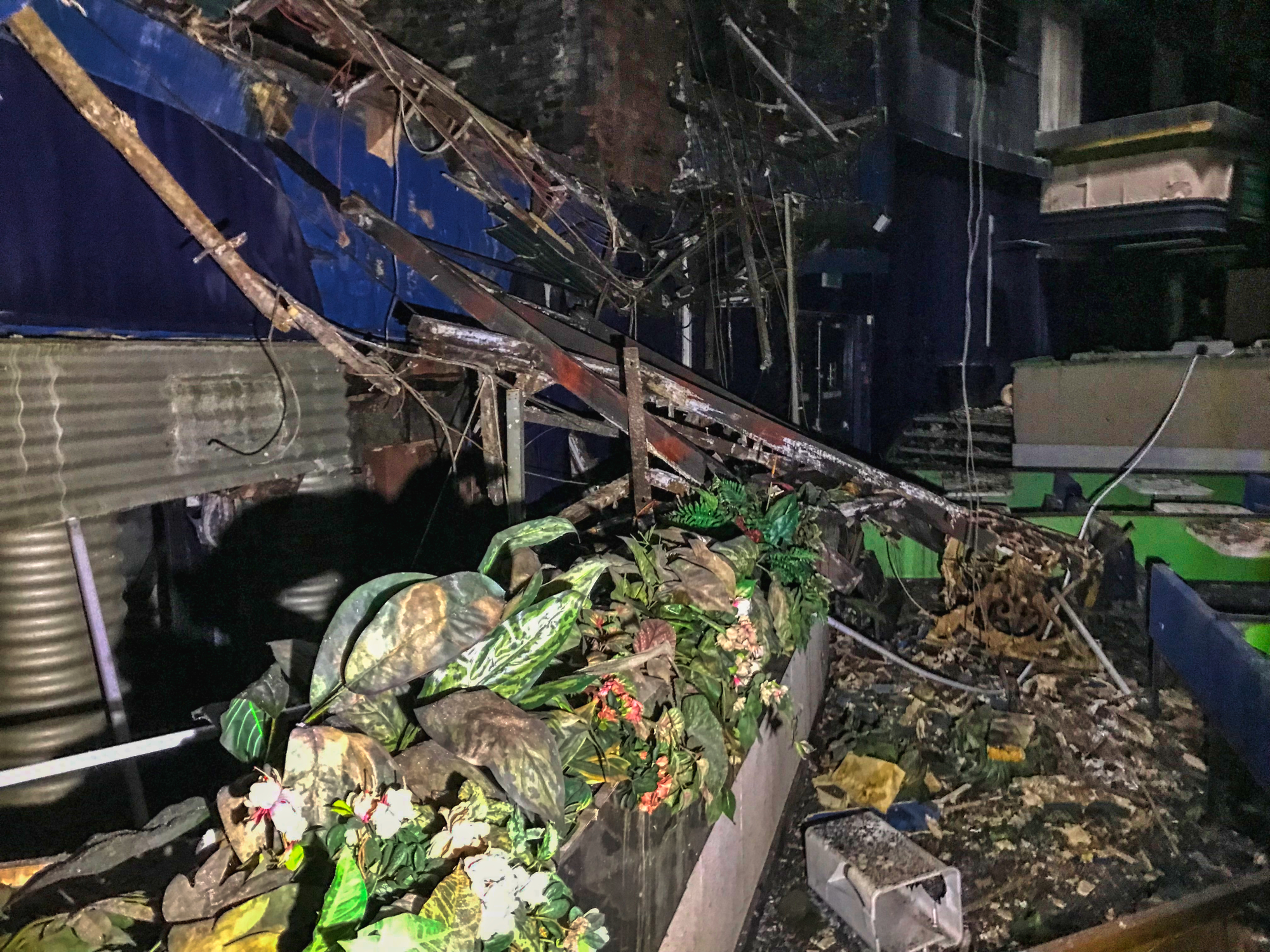 That dodgy roof does need a little attention.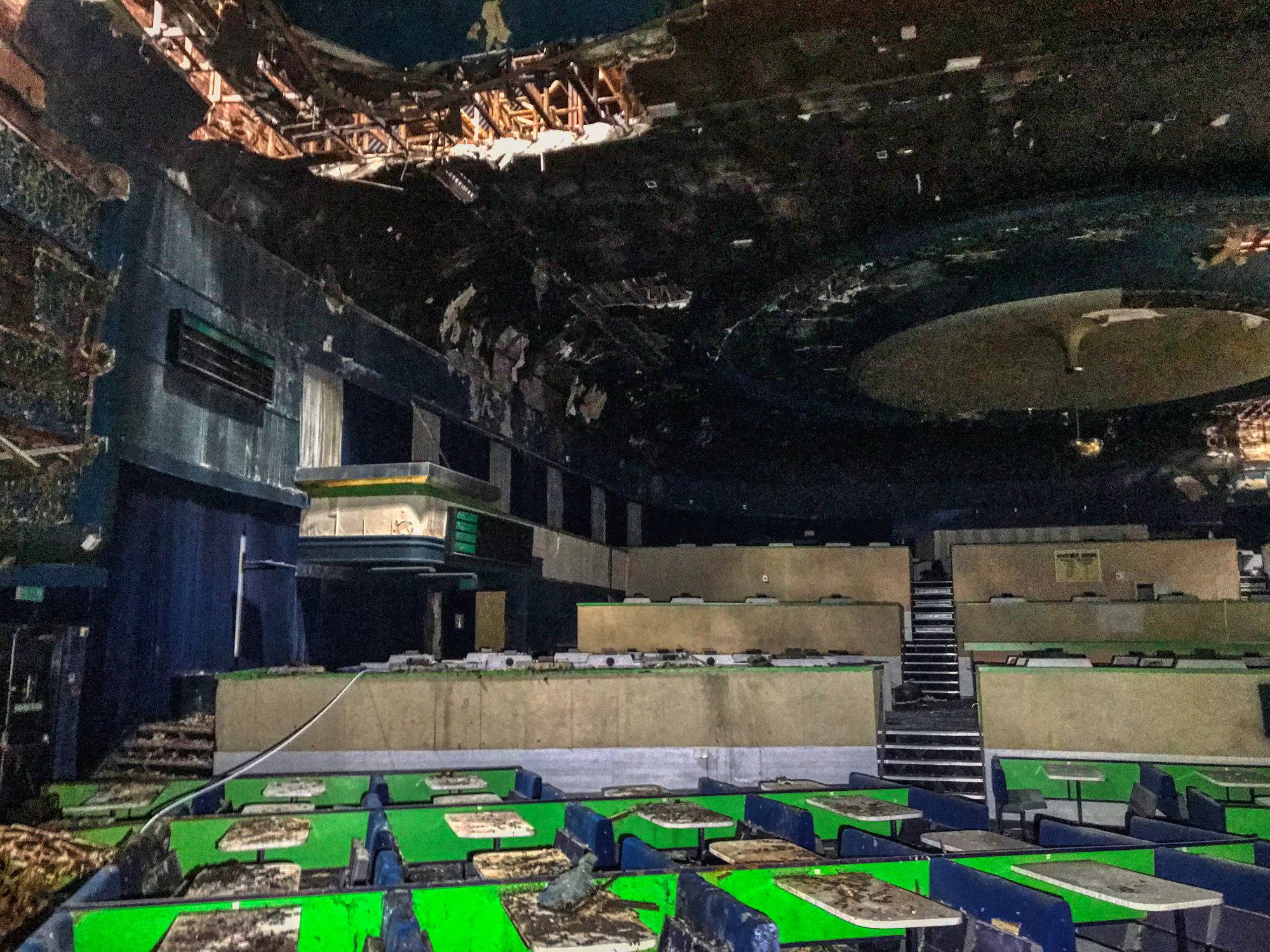 My images did not do it justice. This is another one where I had to try and hold my phone as still as possible. The atmosphere does not come across.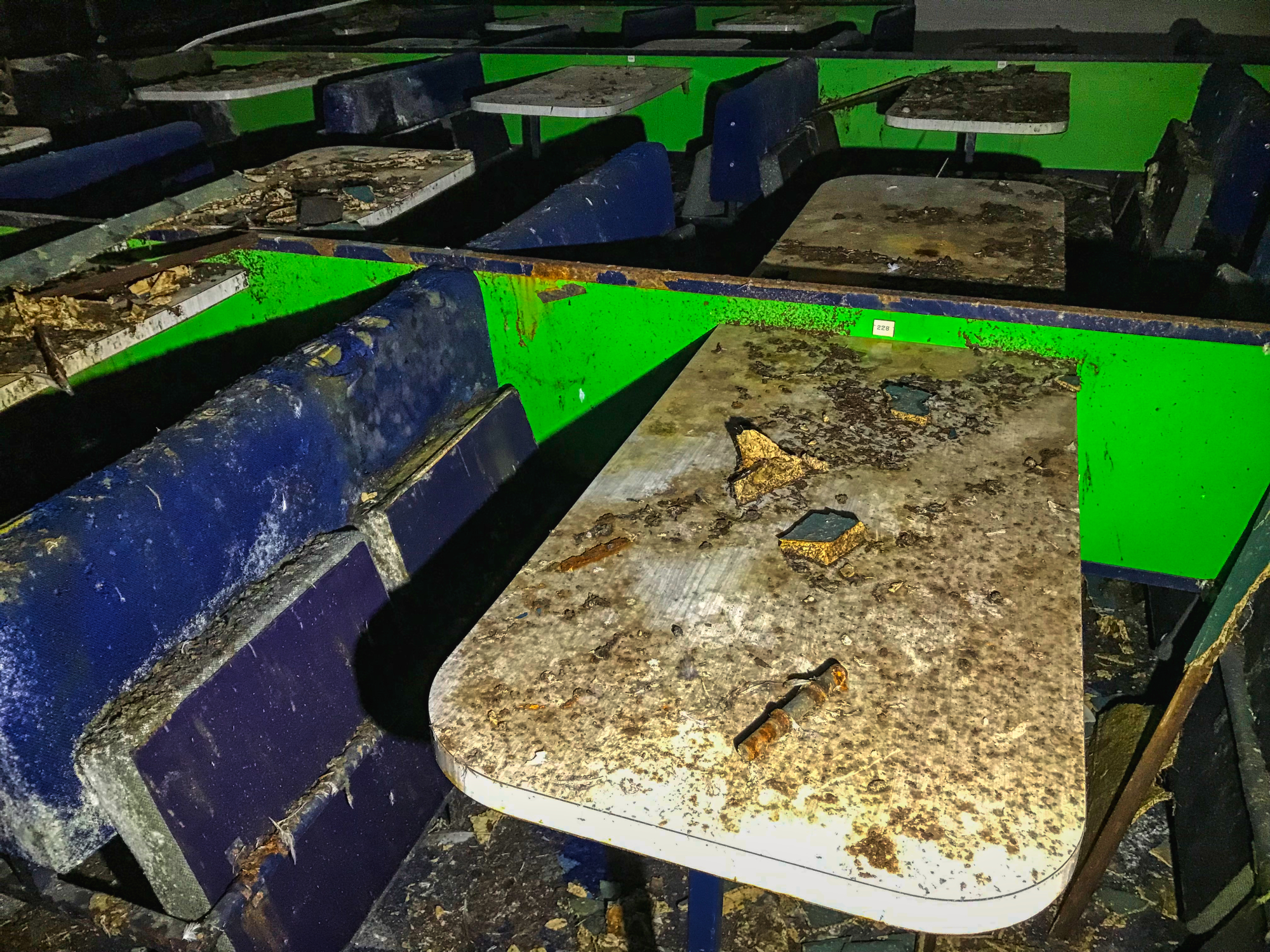 It just needs a little clean, and then you can eat your burger and fries off it again.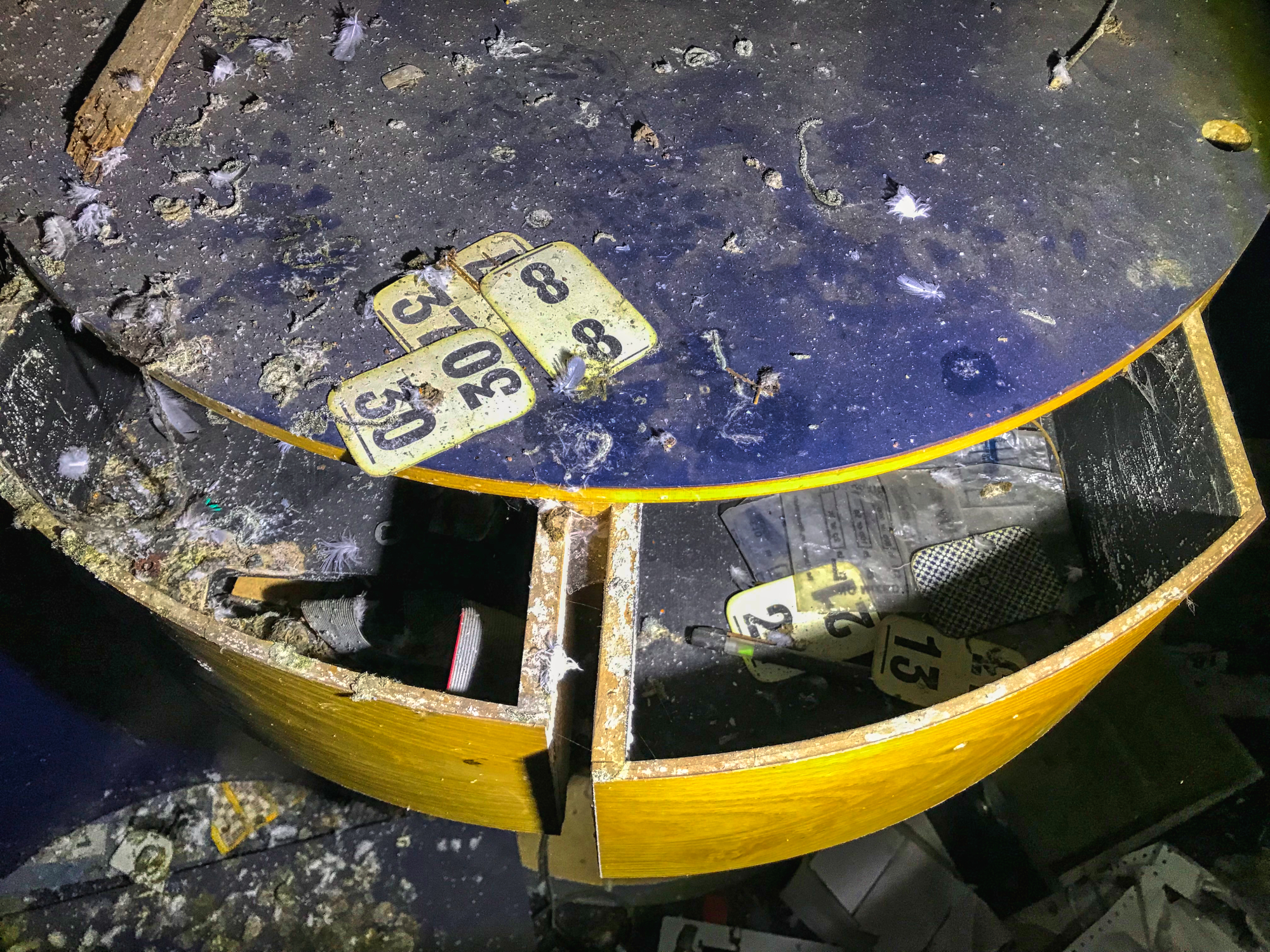 Those pigeons get everywhere. As it was so large, for once they were not jumping out at us.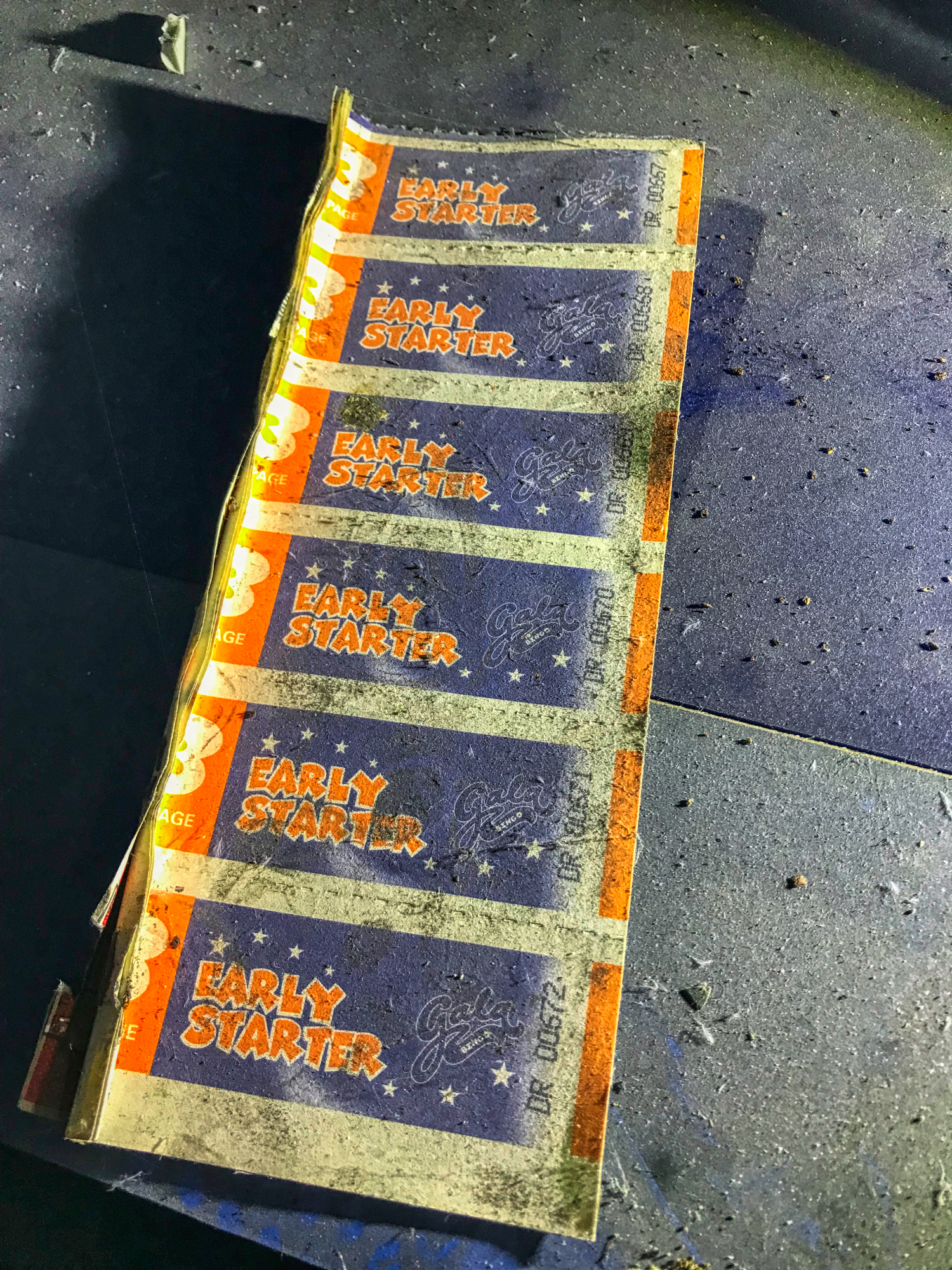 You had to search quite hard in Southport Grand Casino to find relics such as these.
We left after missing a stairway to the entrance hall I was told. Well, it happens, and with a place so big it's hardly surprising.

Do you like posting your Urbex content and photography for FREE on Facebook and YouTube? I like to get some form of reward for my work and every time I create I do just that. Take a look at The Urbex Community on HIVE.
If you want to keep creating for FREE then ignore what you are reading. If you want to be like me and gain something other than BUGGER ALL for your work then click here and learn about posting on the HIVE blockchain.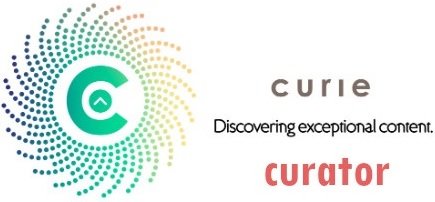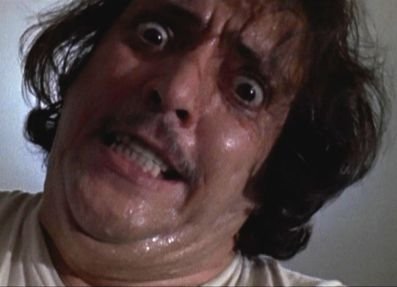 If you found this article so invigorating that you are now a positively googly-eyed, drooling lunatic with dripping saliva or even if you liked it just a bit, then please upvote, comment, rehive, engage me or all of these things.
---
---