TRAVALA Governance - Travel NFTs anybody?
As announced on 28/07/2021, Travala introduced a new Governance system and skipped the existing Repurchasing and Burn Program immediately as well as the Smart Bonus APY. Whether or not these are good news for AVA investors is beyond the scope of this article. Since the 1st of August the "Community Pool" receives 30% of all net monthly revenues from Travala.com converted to AVA. The funds in this Community Pool are be allocated by governance "Community Vote" procedure. With this mechanism aspects of Travala.com's future can be determined by AVA token holders (more specific SMART members), who are now able vote if a project is funded by the Community Pool or not.
Votes are allocated in proportion to the member's applicable Smart Level, with SMART Level 1 members receiving one vote and SMART Level 5 members receiving five votes.
The first proposals the community could decide on was published on September 10th.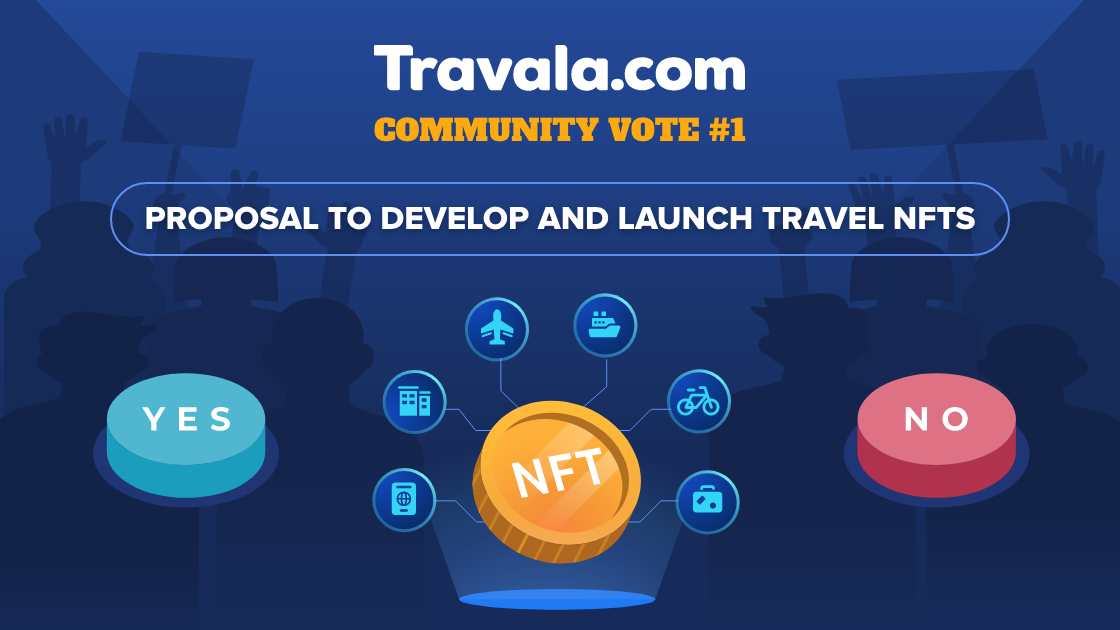 Target Outcomes
Travala.com wants to launch an NFT program that provides Travala.com users and AVA token holders the following:

Airdropped NFTs as part of a new "Proof of Travel" program
Loyalty rewards for participating in the program
One-of-a-kind travel experiences that money can't buy NFT auctions
An open edition yearly travel pass
Expected outcomes

A symbiotic relationship between the NFT program, AVA and Travala.com so that growth in one leads >- to growth in the others
More incentives for booking travel on Travala.com which will lead to an increase in booking revenue and user loyalty
A novel NFT use case within the travel space that will garner publicity and attention from media and the travel industry
More AVA purchased and locked up by users to participate in the program
Decentralized governance is a new concept that is highly dependent on community engagement. So let's have a look at the community engagement of the first community vote. As seen in the monthly report of August we have the following number of SMAR members and corresponding votes:
| SMART Level | SMART member | #No of votes | votes cast | % |
| --- | --- | --- | --- | --- |
| Level 5 | 2,829 | 14,145 votes | 2680 | 19% |
| Level 4 | 167 | 668 votes | 68 | 10% |
| Level 3 | 592 | 1,776 votes | 189 | 11% |
| Level 2 | 1,541 | 3,082 votes | 194 | 6% |
| Level 1 | 937 | 937 votes | 44 | 5% |
Community engagement ranged from 19% in the most invested SMART member class to 5% in SMART Level 1. For a new concept and given the fact that the voting came in on quite short notice, this is a respectable result.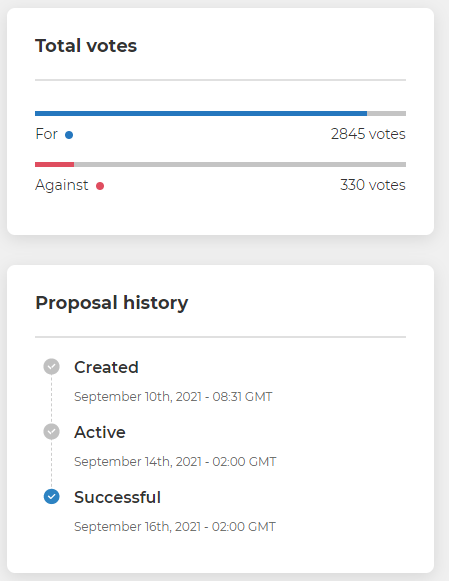 Source
The majority of votes were cast FOR the proposal and therefore we will see travel-NFTs in the hopefully not too distant future becoming a reality on TRAVALA.
This is @no-advice for @spinvest-leo
---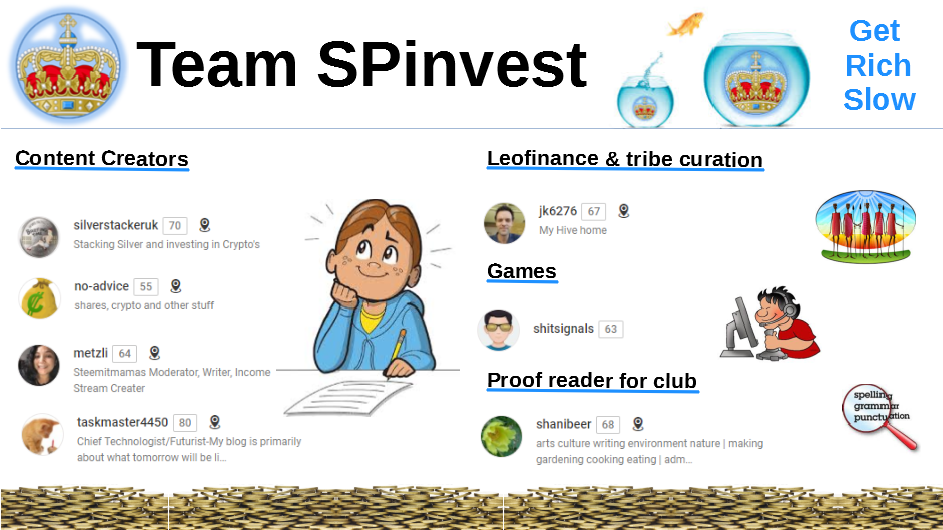 Image by @mariosfame
Posted Using LeoFinance Beta
---
---