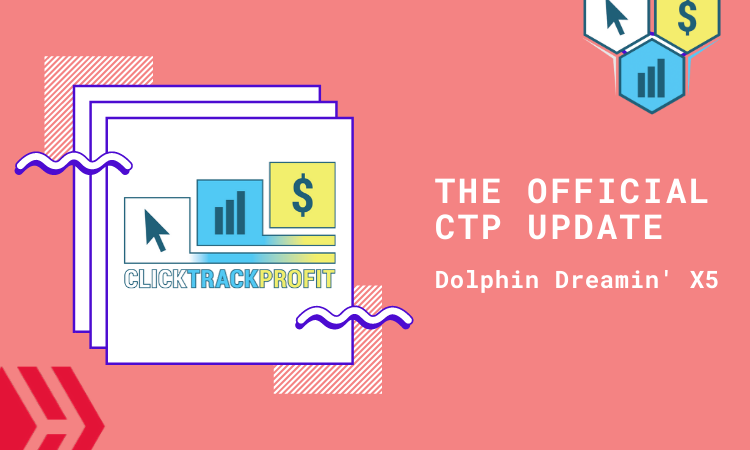 A few months ago we challenged you!
It was straight forward enough....
We wanted to build a community of 'self-supporting' dolphins that were a part of the CTP Swarm. Because if we went this route, we wouldn't have to rely on anyone else for upvotes and support for our journeys here on HIVE and CTP Talk....We would support each other and help each other grow.
So the challenge was this...We wanted to get 10 Dolphins (or higher) into the CTP community by the end of the year!
Have you seen what has happened in the past 24 hours within the CTP Tribe??
Thanks to @achim03.ctp we have a 'scoreboard' of sorts and he announced some pretty cool numbers yesterday...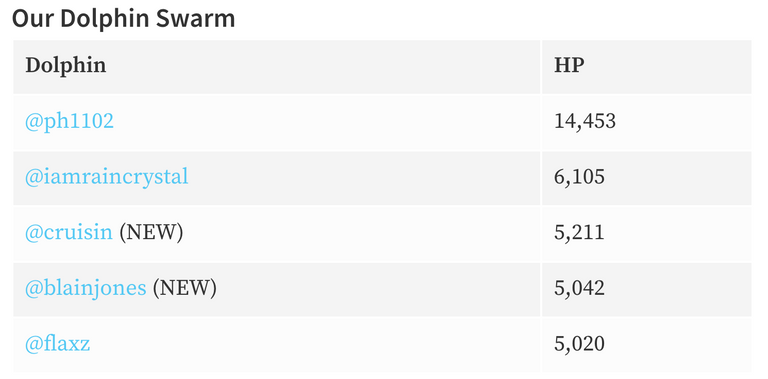 Wow!
@ph1102
@iamraincrystal
@cruisin
@blainjones
@flaxz
That's 5 Dolphins!!!!
And we're only in July....
Dolphin Dreamin' is a real thing and people have really embraced it. And it's going to be so powerful to have a community of creators and members that support each and every one of us on our HIVE and CTP Talk journey!
And we're just getting started...
There's like a half a dozen more CTP Swarm members that are scratching at the door for their Dolphin Status and we've got some very cool community initiatives looking to help:
ThisIsAwesome
This amazing curation project by @flaxz has been supporting CTP Swarm creators since day one! You also get paid every week for delegating to this project so it's a big win, win for everyone involved. Make sure to give @thisisawesome a follow
Another awesome project that has been supporting CTP since day one too. Bradley is an awesome dude and one of the hardest working guys on the blockchain. Be sure to pop into Hive.Vote and give his trail a follow!
HappyVoter
I should have known about this sooner, but hey....I've been on the road for a month LOL This cool project by @achim03.ctp has been growing as they've been looking for delegation via Dlease. An awesome curation project that has been upvoting CTP Swarm members on their journey to Dolphinhood! Delegate to this, and earn some bonus HIVE every day :) Check them out @happyvoter
Amazing!
Absolutely remarkable to witness and such a huge testament to the amazing people right here in CTP!
Let's see what the second half of 2020 has for us on the blockchain!
---
Blockchain...Meet Affiliate Marketing!
Affiliate Marketing....Meet Blockchain!