Nuclear power gets a public offering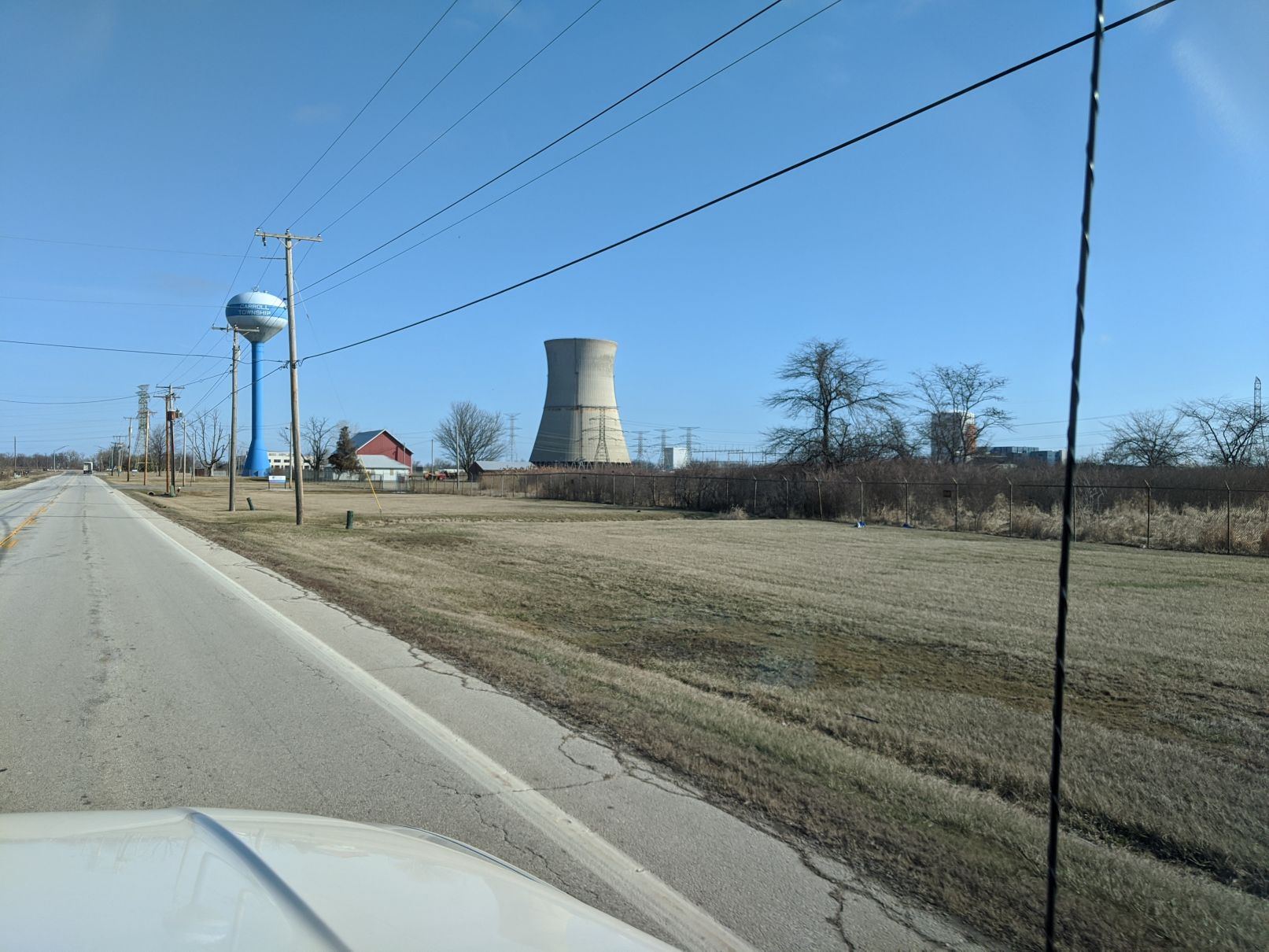 ---
It might not be that much of a surprise to you that I am a nerd. Working in the IT field, I get a kick out of new gadgets and ideas. That is part of the reason I was so drawn to crypto. A couple of years ago I was introduced to what I feel is an innovative company that really piqued my interest.
Small Modular Nuclear Reactors
The company is called Nuscale and as soon as I read about them I started digging up as much information as I could. I even reached out to the company to ask them some questions via Facebook Messenger. Surprisingly, they were very responsive and I still have their answers to my questions saved somewhere.
Unfortunately, there came a point where I asked a question that I should have known better than to ask and after that point I have been hesitant to reach out to them again. All of that may change after the news about Nuscale I read yesterday.
You see, at the time I contacted them, Nuscale was a privately owned company. They had stock, but it was held by private investors and employees of the company. It was virtually impossible to get your hands on any of the stock. Foolishly, I asked the person I was talking to if Nuscale ever had plans of going public because I would love to own some shares.
In case you can't see my mistake, there is no way they could answer that question. It would have likely been considered insider trading at the worst or something less severe at the best. It was a stupid question for me to ask and I was kicking myself for being so stupid.
I still kept following Nuscale, but I kind of gave up hope of ever owning part of the company until yesterday.
Nuscale goes public
That's right, yesterday Nuscale teamed up with Spring Valley Acquisition Corp. and they have went public on the New York Stock Exchange under the ticker symbol SMR.
Nuscale is the first publicly traded Small Nuclear Reactor company. This isn't the first time I have written about Nuscale on Hive, but if you need a refresher...
The Nuscale SMR is a reactor that takes up far less room than a traditional reactor and according to them, is virtually meltdown proof. They took some of the most concerning aspects of nuclear power and worked from the ground up to create a safe and efficient reactor that can be easily deployed and maintained. These reactors can also be dasiy chained together to scale as large as needed given the demand.
It is pretty cool when you start digging into it. While Nuscale isn't the only company working on SMRs, they are one of the most innovative and again they are the only one that is publicly traded.
In fact, some of their concepts were so impressive that one of the national bodies that oversees nuclear power fast tracked their approval process for the technology.
Advances in sustainable fusion are advancing but up to this point are still just a pipe dream. That's why I think SMRs are so exciting. They give us a safer way to use nuclear power until we reach the point that fusion is viable.
Making some buys
After I saw the announcement about them going public my first question was pretty obvious... What will it cost me?
Remembering how the IPO price of Coinbase kept creeping up before launch, I was afraid that Nuscale was going to be well out of my reach. I was pretty happy to see it hovering right around the $10 mark when I looked up the ticker.
I immediately jumped over to my Robinhood account which I haven't opened in probably a year to see if I had any money still sitting in there. Luckily I did, so I quickly snatched up 12 shares of SMR in after hours trading.
I am currently in the process of trying to decide if I want to call up my broker today and have him add some shares to my Roth IRA and have my holding of Nuscale be a little more official than an app on my phone. Anything in my Roth would be a long term hold versus whatever I plan to do with my Robinhood account. Either way, I would always make sure that I held at least one share just because I think the company is cool.
I have no idea where Nuscale is going to go from here. Energy stocks usually seem to do pretty good, but all it takes is one catastrophe to tank most of them. Plus with an impending recession coming, now might not be the time to buy anything. I figure at $10 a share what the heck. I think the stock has tremendous up side and if Nuscale starts implementing some of these SMR projects across the globe, it could take them to the moon.
Do your own research though!
---
---

---
All pictures/screenshots taken by myself or @mrsbozz unless otherwise sourced
Posted Using LeoFinance Beta
---
---